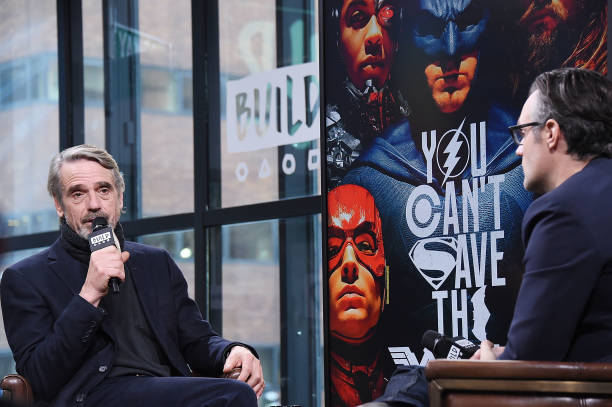 It's no secret that Justice League was a box office disaster. It was supposed to be Warner Brothers' superhero team up film meant to rival The Avengers. Instead, it had the lowest opening weekend box office of any DCEU film and is set to lose approximately $100 million. There isn't one single factor that the failure of this film can be pinned on. A failure of this magnitude is a culmination of years of ineptitude that trickles down from the highest levels. Simple ineptitude, that's what this started as. However, a new report out of TheWrap suggests there may have been a more hidden reason contributing to the failure of Justice League. An act that, if true, will result in fans demanding the ouster of executives at the highest level of Warner Brothers.
Money Talks: The Hidden Reason Behind the Failure of Justice League
The Obvious Reason: Ineptitude
Ever since the release of Man of Steel in 2013, Warner Brothers has been playing catch up to Marvel when it comes to their DC properties. Where Marvel was being proactive, DC was being reactive. From the beginning, Warner Brothers did not seem to have a structured plan for their DC cinematic universe. This is evidenced by the fact that Man of Steel 2 was originally planned to be the next film in line after Man of Steel but was scrapped after the latter failed to hit the billion dollar mark. It was then replaced by the critically and commercially maligned Batman v Superman: Dawn of Justice.
After the failure of that film, director Zack Snyder was put on the hot seat. Studio executives pressured him to adopt a lighter tone for Justice League in order to better replicate the success of The Avengers. They also ordered reshoots of Suicide Squad in order to add in more jokes and lighten the overall mood of the film. The result was a mess of a film that was critically panned. David Ayer, the film's director, would later come out and voice his displeasure with the studio over their handling of the film and the amount of meddling they did. He has also stated that he wishes he had more time to develop the script since he was only given six weeks to write it. Again, another case of Warner Brothers rushing and being overly reactionary with their DC extended universe.
Now, back to Justice League. While the movie was in production, Warner Brothers brought on Joss Whedon to work with Zack Snyder in order to create a lighter tone for the film. However, in May of 2017, Snyder had to step away from the production and the reigns were handed entirely to Whedon. Extensive reshoots were immediately ordered in order to lighten up the film.
Also, as a response to the negative reception of the lengthy Batman v Superman: Dawn of Justice, Warner Brothers CEO Kevin Tsujihara mandated that the film be under two hours. This was a completely reactionary and utterly non-sensical move given how much story there was to tell and how important the film was to the future of the franchise. Justice League, clocking in at one hour and 59 minutes, was critically ravaged and went on to have the worst opening weekend of any film in the DCEU.
The Hidden Reason: Greed
As mentioned earlier, there may have been a much more maddening and unforgiveable reason for the failure of Justice League. To set the stage, in October of 2016, Warner Brothers announced a planned merger with AT&T. That may seem like a random fact but it is essential to understanding what's to come.
When Zack Snyder had been forced to step away due to personal reasons, many fans had been expecting a delay to be announced. After Whedon took over and $25 million in reshoots was ordered, many fans expected a delay. When Henry Cavill wasn't allowed to shave his mustache for reshoots due to contractual obligations for Mission: Impossible 6, many fans, again, expected a delay. No delays ever came. Instead production continued to truck along. Warner Brothers was fresh off its first major success in the DCEU with Wonder Woman and had the ability to let that film sit for a little bit while they perfected Justice League. So, why the rush?  The answer: Money
It was recently revealed by an insider at Warner Brothers that there was mounting pressure inside the studio to delay the film after a growing dissatisfaction with the Whedon cut of the film. Despite the pressure, CEO Kevin Tsujihara and President Toby Emmerich strongly resisted delaying the film until 2018 in order to preserve their holiday bonuses. The insider is quoted as saying that the executives were worried that "if they pushed the movie, then their bonuses would have been pushed to the following year and they might not still be at the studio."
If true, this is nothing short of deliberate sabotage. It's a sabotage of not only the film, but the DCEU as a whole because of how much was riding on this film. It's a deliberate slap in the face to the fans and shows what many fans had suspected all along when it comes to the DCEU: Warner Brothers just simply does not care enough to get it right. If this unnamed insider is telling the truth, both Tsujihara and Emmerich should be removed from their positions immediately. The decision to not delay the release may have made them money, but it's looking like its going to cost Warner Brothers nearly $100 million.
What's Next for the DCEU?
The failure of Justice League left many people with questions about the future of the DCEU. There are a pair of films that will still likely be released. The first is James Wan's Aquaman film. It has already been completed and is slated for release in 2018. Second is Wonder Woman 2, following the success of Wonder Woman, there is no way Warner Brother's scraps the sequel, especially with Patty Jenkins still signed on to direct. However, it's the numerous other films on the docket that are left in limbo. This includes films like the Man of Steel sequel, the Deathstroke standalone, Gotham City Sirens, the Joker standalone, Flashpoint, and so many more.
So, what's to become of those films? The good news is that Warner Brothers has decided to shake things up at the executive level and restructure DC Films as a whole. The first move was to ask Jon Berg to step down. Jon Berg was the man who, along with Geoff Johns, was charged with running the DC Films operation. Geoff Johns' role is also expected to be reduced to one that's more advisory in nature. It was also reported that Toby Emmerich was weighing the idea of integrating DC Films into Warner Brothers' main movie arm instead of keeping them in a separate building.
This shakeup indicates that Warner Brothers is dedicated to keeping this extended universe alive, which bodes well for the upcoming slate of films that were left in limbo. However, until Tsujihara and Emmerich are forced to answer for their actions, Warner Brothers will have a hard time regaining the trust of DC fans. Unfortunately, we may never see a shakeup at the highest levels of Warner Brothers but it looks like the fans were still successful in affecting change. $170 million versus $94 million. That's the difference in opening weekend box office revenue between Batman v Superman: Dawn of Justice and Justice League. That's a 46% drop in revenue. Nearly half of the DC fans that went out and saw Batman v Superman: Dawn of Justice stayed home and kept their money when Justice League was released. It's clear fans aren't pleased. Money talks. Hopefully, Warner Brothers listens.
Main Image: