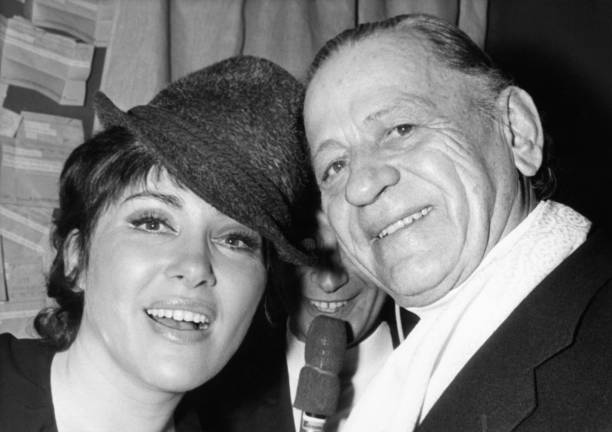 French literature has a bit of a misleading reputation in the Anglophone world. In fact, the average Anglophone reader's knowledge of French books does not extend greatly beyond Alexander Dumas' 'The Three Musketeers', or Jules Vernes' 'Around The World In 80 Days'.
Although one can spend hours glossing over the brilliance and timelessness of characters like D'Artagnan and Phileas Fogg, French literature has so much more to offer. French is, after all, the language of Voltaire, Victor Hugo, and Molière. Moreover, new French literature has shown that French authors can be every bit as contemporary, funny, and timeless as their older (and, dare I say, Anglophone) counterparts. In order to showcase the best works that modern (well, relatively modern) French literature has to offer, here is a list of five essential French books that you must read in your lifetime.
Five French Books You Must Read In Your Lifetime
Entre Les Murs by François Bégaudeau (2006)
Set in a French public school in a tough Parisian neighbourhood, this semi-autobiographical novel from former teacher, François Bégaudeau, is a must-read. The novel follows the activities of a particularly troublesome class, and the struggles the classes teacher has when it comes to motivating the students and keeping them disciplined.
Bégaudeau draws on his own experiences for much of the book, which provides a very authentic feel. Moreover, he refrains from confining his characters to simplistic judgements, and he acknowledges the troublesome situations that many of the children in the class find themselves in. As a result, readers find themselves sympathising even with the likes of Souleymane, who is a chronic delinquent in the class.
Bégaudeau's book flows well, and it is just long enough to ensure that readers who are not fluent in French can still enjoy it. A film adaptation of 'Entre Les Murs' premiered in 2008, and stars Bégaudeau in the film's main role. Although the book is more personal, the novel's film adaptation is also well worth a watch.
Le Quai de Ouistreham by Florence Aubenas (2010)
Relevant, emotional social commentaries form a cornerstone of modern French literature, and few books strike an emotional chord with readers quite like Florence Aubenas' 'Le Quai de Ouistreham'. Set in the north of France, the book details how Aubenas gave up her comfortable(-ish) job as a journalist to become a cleaner looking for employment. Her subsequent journey is astonishing, and sobering.
Aubenas finds herself constantly not knowing if she will have a job the next day, and she receives little-to-no support from the local authorities and employers. Her search for work takes her to the Norman town of Le Havre, before she ends up working on a sea ferry in the nearby port of Ouistreham.
Although this is not a fun read, it is a wonderful depiction of the struggles faced by many corners of French society, especially in areas that were once industrious. Aubenas' style encompasses investigative journalism, social critique, and autobiography. She put herself on the front line in order to tell this unique story of struggle in the so-called developed world, and the end product is marvellous.
Stupeur et Tremblements by Amélie Nothomb (1999)
Now to a more light-hearted read. Amélie Nothomb's 'Stupeur et Tremblements' is a wonderful account of cultural misunderstandings and fitting in. Nothomb, a young, white intern at a Japanese multinational corporation in the 1990s, struggles to adjust to the cultural norms and expectations placed upon her in the company.
As many a young intern, Nothomb is full of energy and she is prone to the odd gaffe. She translates her bubbly personality into words extremely well, often wondering why her co-workers viewed her behaviour as almost otherworldly.
The book itself is quite short, only just exceeding the 100-page-limit, but this makes it all the more engaging, even for non-French readers. Nothomb's story of her actions and words being lost in translation are things that most of us can relate to. Her book is a great read, especially for people who now live in different countries to those in which they were born.
L'Étranger by Albert Camus (1942)
A list of must-read modern French literature would not be complete without a mention of its most famous moody existentialist, Albert Camus. Camus is one of the few modern French authors whose works are taught in Anglophone schools, and he has acquired cult status since his death in 1960. For this, Camus can mostly thank 'L'Étranger'. As a novel, it opened the world's eyes to existentialism, to questioning the certainties in life, and to dispute morality as we know it.
The story details the plight of Meursault, a man who attends his mother's funeral in the opening chapters of the book, and who then struggles to fit into society. Yes, better stories have been written throughout French literature. But it is the way that Camus leaves so many questions unanswered, so many potential reasons for the characters behaving the way that they do, that makes this book unique.
'L'Étranger' is one of the few books that I would recommend that you read twice, after discussing it with friends or colleagues after the first reading. One acquires an appreciation of the text the second time round, which arguably takes a while to initially settle in.
Camus' 'L'Étranger' is nothing short of a masterpiece. It opens the readers' sense of perspective on society and morality to an extent that few other books do, which is why it is, and will continue to be, an essential read.
Papillon by Henri Charrière (1970)
Every once in a while one comes across books that make one want to go out and explore the world, almost in an animalistic sense. 'Papillon', by Henri Charrière, is one of those books, and so much more.
The story details Charrière's supposedly misguided imprisonment and deportation from France to French Guyana, where he was held in a detention centre. Charrière would subsequently go on to escape from two detention centres, and travel the Caribbean Sea on a makeshift raft in a desperate attempt to reach 'friendly' Venezuela.
The book is long, but it is worth the effort and time put into reading it. Charrière's tale shows how resolute the human spirit can be, and how, in the famous words of Dr. Emmett Brown in 'Back To The Future', "If you put your mind to it, you can accomplish anything."
The book also offers a unique insight into the Caribbean social structures and penal system, with Charrière travelling from French colonies, to British colonies, to Dutch colonies. The experience brings home the extent to which European nations have dissected the area among themselves, as well as illustrate that many pockets of the Caribbean and Central America still keep their ancient customs and traditions alive.
'Papillon' is a book for every generation, one that will stir up a sense of adventure and exploration even in the most accustomed of couch potatoes.
Main Image: