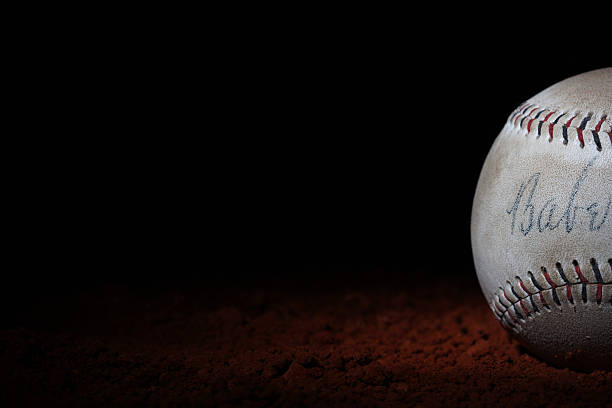 Shipping is something most of us take for granted.  We order something and expect it to be there within about a week.  The amount of logistics and coordination it takes to get a package from one location to another is actually mind boggling, especially if that location is hundreds or thousands of miles away. Amazon Prime members enjoy free two day shipping, which is really becoming the new standard for some people in terms of their expectations. However, shipping cards and sports memorabilia is becoming more of a nightmare than it already has been.
My birthday was at the end of January. A follower on my Twitter account decided to send me a surprise mailday with some gifts. He was in Texas and I reside in New Hampshire. The package was finally delivered yesterday after an unusual delay in Kentucky, at least according to the tracking number.  To my surprise and disappointment the package had been cut open by a post office employee, they took the cards out of bubble wrap (the bubble wrap even said "Happy Birthday!" on it). To add insult to injury the employee put the bubble wrap back in the envelope and marked it as "damaged goods" and sent the package on its way.  So I received an empty bubble mailer from USPS with some extra bubble wrap inside that said "Happy Birthday!" on it.  The cards that I would have received were a Luis Severino autograph numbered /99, Aaron Judge rookie cards, and a RPA (rookie patch auto) of Dylan Strome.  Now it's shame someone had to ruin such a generous gift but I am fortunate enough that I did not pay money for this order. Nor was I this guy who got extremely lucky that most of his cards were recovered. Problems with shipping may kill the hobby and is already changing how people approach collect.
Will Shipping Kill the Sports Collecting Hobby?
Cards and memorabilia can range in value from five cents to thousands of dollars. If you're a seller you want to make sure the item(s) get to the buyer quickly and safely. As a buyer, you want to receive your item in a reasonable time frame and in the condition you expect.  Aside from postage, you have tracking, insurance, and sometimes signature confirmation. All these add up and increase the costs of shipping.
As far as card etiquette goes, most collectors agree that the card goes inside a penny sleeve (soft case), then a top loader (hard plastic case), then a team bag (soft bag that seals up), and then a bubble mailer (padded envelope with bubble wrap on the inside). However, whether you put one card inside or several and regardless of the total value, the USPS considers anything inside a bubble mailer/padded envelope a small package/parcel. The cheapest way these can be mailed is first class, which costs three dollars now after another rate increase. You do get tracking and up to 50 dollars worth of insurance included. But if you are purchasing a three dollar card, you are paying 100 percent of the cost to ship it. However, some sellers also add extra fees to shipping (to help cover the mailing supplies i.e. tape, printing etc) so it could be even higher.
What you should never do with cards is ship them in a PWE (plain white envelope). These are ones you'd put a letter in. Although it is cheaper to send in a PWE (about $1.20 for one card) PWEs have no protection. Additionally, when the post office is sorting the letters they put it through a machine that bends the PWE. If there is a card in there it will bend as well and the card is ruined.
Bubble mailers are designed to withstand bending and by going as a small package/parcel the post office will not put them through the same machine which would bend them. Of course you can put do not bend on the outside of whatever you're mailing but the post office may not heed the warning. If you must ship in a PWE it is recommended that you wrap the card in pieces of cardboard (almost make a sandwich: cardboard piece, card in case, cardboard, then tape the cardboard to each other).
Oh, Canada
Shipping to Canada is something that is becoming so difficult and expensive that I have just about stopped doing it unless it is a high end deal.  It cost me over 10 dollars to ship one card in a bubble mailer. One card I shipped was five dollars; the postage paid by the person I traded with was $2.97 CAD. Now USPS says its the custom fees that give it the large fee. But considering I live less than four hours from Montreal by car, shipping one card there will cost over 300 times more for me than it would to ship the same card to California which is six hours away by plane.
It's a shame the shipping is so expensive to Canada.  Your first thought when you think of Canada sports is probably hockey.  Canadians love their hockey cards. In fact you can get packs of cards at Tim Horton's with your coffee made specifically for the chain by Upper Deck.  While they do have access to other sports cards and collectibles in Canada it is not as easy to find baseball or basketball as it is for Americans.  Canada is an untapped market and the demand is there.  But Canadian collectors are accepting the fact that shipping from the U.S. will cost them and it is deterring buyers, especially with one CAD being worth approximately $0.80 cents USD (at the time of this writing).  That's an extra 20% Canadian buyers would have to pay to ship a card over from the U.S.  If one card costs $10 USD that's 12$ CAD.
Keep in mind this does not include insurance or delivery confirmation. Buyers are most likely not going to buy low to mid end collectibles if they need to shell out that kind of money to have it delivered.  Higher end or PC (personal collection) items maybe but that's a huge roll of the dice as you need to rely on two different postal systems from two different countries to handle the card with care.
If that last paragraph seemed expensive and overwhelming it probably was.  But that is just for one or two cards. Imagine shipping a hockey stick, game used bat, cleats, or a framed photo. It would probably be cheaper to drive across the border at that point and pick it up (assuming that was possible).
Mailing "Hacks"
I have asked my local post office for advice on shipping cards and how to ship. They have this card that has the cut out of a regular sized mail slot and have told me if the package fits through the slot it doesn't have to go as a package/parcel. Most 4×7" bubble mailers with one to three cards inside them can pass through this slot. The post office told me one day if I wrote the mailing address and return address horizontally like a regular letter that it could go as a letter and not a package. This reduced shipping costs by about 50% and after asking them to put the do not bend stamp on it, I never had a problem.  But after a few more attempts, they told me it had to go as a package. Despite my protests and reminding them that they were the ones who told me it didn't have to a few months ago, I was informed it had to become a first class package again. One even wouldn't accept it and made me redo the labeling so that it was vertical on a new bubble mailer.
Another employee told me about the magic of international stamps. That if I was shipping a card to Canada, I could use a PWE and an international stamp (which costs about $1.30) and not have fill out a customs form.  That is much more attractive than 10 dollars in a bubble mailer.  Shortly after successfully mailing things this way, the same employee informed me that because the envelope was thicker than one sheet of paper it couldn't go as a letter anymore.  It was thicker due to the cardboard sandwich inside.
Why are USPS employees offering this advice only to say it won't work anymore?  It's frustrating to say the least. You can search several card forums for tips and tricks but at this time, it does not appear there is a simple way to safely ship cards and memorabilia effectively. The only hacks here are USPS. It's not an individual employee (except for those who steal cards) but the policies.  They have flat rate boxes. They even advertise if it fits it ships for one price, up to 70lbs and a medium size box (which holds about 3,000 cards) costs a little over $13 to ship to anywhere in the U.S.  If I can 70lbs of cards to Hawaii for $13 why do I need to spend $10 to send 1 card to Canada?
Shipping will always cost money.  The cost of transportation and handling will always be there.  But having to pay at least three dollars per card feels steep, especially for a card that maybe cost under 10 dollars. Shipping rates will continue to go up. It may not be soon but it will happen.  It's going to force collectors to make decisions and cuts about who they want to collect and how badly they want the item.  Collections will shrink and sellers will become desperate.  Nobody likes losing money, so prices will most likely not be cut. Instead sellers will look for larger profit margins on what little does sell.  Instead of making a few bucks on multiple items, they will seek to make a lot of money on a few items.
Main Image: