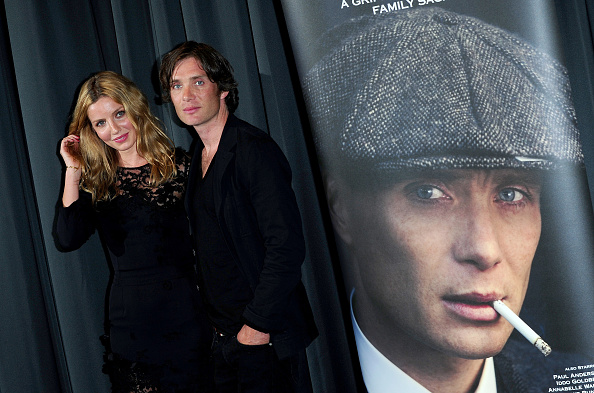 Ireland, as a nation, has often been synonymous with a unique sense of style and swagger. Movies that describe moments in its history, like Michael Collins, and TV shows (Peaky Blinders, for instance), portray Irish men and women as sorts of working-class heroes who embody a sense of cool rebellion.
Four Most Stylish Irishmen/-women At The Moment
'Rebellion' may not be as appropriate a term used to describe Irish society today as it was during Collins' time, with its people set to decide on an historic referendum on abortion in late May. But thankfully for us, Ireland has maintained its sense of style, thanks to some pretty stylish famous people to emerge from its ranks. Picking and choosing four or the most stylish Irish men and women was a difficult, and unenviable task. Nonetheless, it is clear that these men and women have tested and enriched cultural understanding, in-and-of Ireland, in numerous ways. In doing so, on St. Patrick's Day of all days, they deserve a shout out.
Saiorse Ronan

For those of you who, like myself, may have overlooked this young Irish actress prior to last year's release of Lady Bird and its subsequent success, this may come as a bit of a shock. First of all, Saoirse Ronan was born in New York City, so how can she possibly qualify as 'Irish', in the first place? I hear you ask.
Let me go through a list of some of the films that this young Irish actress has been involved in, prior to Lady Bird: Atonement, Brooklyn, Loving Vincent, and Hanna. Ronan styles the characters she plays in her own unique way, which is what makes her such a promising young actress. Moreover, off-screen, she brings a sense of youthfulness without being brash about it. She rocks a formal dress with the same cool candidness as she does a bomber jacket in the music video for Galway Girl. In interviews, Ronan is opinionated without being outspoken, exuding confidence rather than arrogance. She is the definition of a cool customer, in short.
Cillian Murphy
Few Irish history seminars or classes at school go by without a screening of Ken Loach's The Wind That Shakes The Barley, and even fewer go by without the teacher (or lecturer), mentioning Cillian Murphy's performance as a young IRA fighter during the feature film. Murphy sits at the peak of Irish sexiness.
He brought to life that Peaky Blinders haircut, which has an almost James Bond-like effect of half the human population wanting one, and the other half wanting to be with someone who has one. And that's not all. Murphy carries with him an intensity and complexity that could both steal the limelight at a red carpet event, as well as steal the heart of the local pub-owner's daughter. He does not rely on fancy outfits to gain attention. He's Cillian Murphy. Fancy is not really his thing. But boy, do we love him for it.
Mary Robinson
Putting a politician on this list may seem controversial, and in many instances, this is completely understandable. Nonetheless, Mary Robinson is no ordinary politician. Whatever your political views may be, Robinson's career is impressive. She was Ireland's first female president, ruling from 1990 to 1997, and the United Nations' High Commissioner for Human Rights from 1997 to 2002.
Robinson revitalised Irish politics, and she did so with her own sense of style and positivity. Her combination of blazer and dress may seem fairly orthodox, but her use of bright colours, like pink and orange, meant that she breathed life into every room that she entered. Moreover, she managed to successfully adapt her fashion choices from the 1990s to the 2000s, following trends in the fashion industry and keeping with the times. An admirable politician with an admirable fashion sense.
Graham Norton
When talk show hosts choose their outfits, bright, funky patterns and colours are not normally on the top of their lists. In fact, most talk show hosts go for the fairly bland, conventional 'suit-and-tie- approach. Then again, most talk show hosts are not Graham Norton.
Britain's favourite talk show host does not merely sport funky patterns, he revels in them. His style is the perfect depiction of his personality, bubbly, out-there, and not giving a damn about what anybody else thinks. Norton draws a fine line between style and Elton-John-level camp, but it works. He tests the limits of what is socially acceptable for men to wear (let alone talk show hosts!), while expressing himself in a unique and relatable way. Please, Graham, don't change.