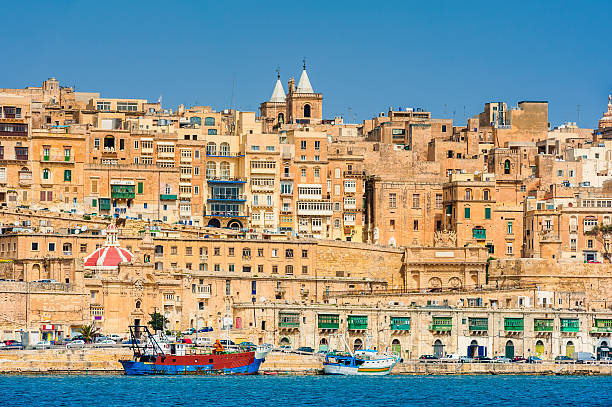 Holiday planning can be far more stressful than anticipated and can in fact defeat the entire purpose of going on one: to relax. If you have not yet planned where you will jet-set off to for Summer 2018, look no further, as the answer is Malta.
Vacation to Malta
Malta is an absolute gem of an island nestled in the centre of the Mediterranean, therefore drawing its architectural and cultural influences from France, Italy, Turkey and neighboring North Africa. Visiting this one island can give you the sensation of having traveled to five or six different countries in the space of a 20-minute car journey, which is what it owes much of its charm to. Malta is not often the first holiday destination to come to mind, and after visiting it the reason why is unknown. It seems to provide everything one would want: an endless array of activities, wonderful weather, delicious food and all at an inexpensive price. All of this leads one to believe that this haven will become a tourist hotspot in future years.
One of the most interesting things about the island is its flourishing history which explains its diverse landscape. Malta, like many European countries, has been shaped significantly by religion. One of the things it is most known for is for St. Paul's stay on the island in 60 A.D. after being shipwrecked while on his way to Rome. This shipwreck resulted in Christianity being brought to the island. After this the Arabs conquered the island and their influence is still seen in the language today.
For any linguist Malta is of particular interest and can result in slight confusion as to the ear the rhythm of it, and many words will often sound Italian or seem to have roots in the romance languages. However, when written it can seem very different. Even when looking at a map, the names of different cities show it has clearly been influenced by the conquering Arabs. Until 1530, however, Malta was an extension of Sicily, meaning the Normans and the Aragonese also left their mark.
However, Charles V would be the one to have the strongest influence through bequeathing Malta to the Sovereign Military Order of St. John of Jerusalem. The Knights of St. John are responsible for a lot of the architecture seen there today, including the capital of Valetta itself, named after the Grand Master Jean de Valette. They are also responsible for St. John's Co-Cathedral, which is a gem of Baroque art and architecture, full of priceless paintings by famous artists including Carvaggio. This Cathedral is an absolute must-see and is one of the most extravagant cathedrals in Europe, making mouths drop open when first entering the building.
In 1798, Napoleon Bonaparte took over and to this day the building in which he stayed for his few days in Malta still stands. However, this French occupation was short lived as the Maltese were so outraged by the French's new imposed changes that they begged the English for help. They then remained under British rule until 1964.
Top Things to Do
As you can imagine, through Malta's turbulent history there are an endless amount of activities and attractions to engage with. Below you have a list of the top 5 things you MUST do in Malta, even if you are only going for a short period:
Free Walking Tours are often a love or hate situation. However, they are the best way to get to know a city at an inexpensive price. Colour My Travel is a highly recommended company to use if you wish to do a walking tour and you can book your tour here. The tour they provide of Valletta is perfect. In just an hour-and-a-half they cover the key historical moments forming the backbone of Malta's history and recommend attractions to visit during your stay. For this reason, it is recommended you do this on your first day of arrival, so you get a good feel for your surroundings and so you can prioritize what you want to see, particularly if your stay will be brief.
This is an absolute must-see! As stated earlier this was built for the Knights of St. John and over the years there have been many donations of high artistic value, making the building a standing testament to art and culture from across Europe. Entering this building will truly make your jaw drop; it's simply impossible to comprehend how beautiful the inside is without experiencing it firsthand. At first the entry fee of approximately seven euros may seem a little expensive, particularly in contrast to the standard three euro entry at the other attractions. However, this is fully worth it considering the uniqueness of this building and the words of art you get to see when you enter it.
If you have time, effort should be made to visit Mdina, the silent city. It looks like time has stood still there. The ancient streets are perfectly preserved, giving one the sensation of traveling back in time. This was originally the capital of Malta and was where the Apostle St. Paul is said to have lived after being shipwrecked. You can visit the grotto where he stayed which is in Rabat, just outside Mdina's city walls. In Rabat you can also visit various catacombs, a roman villa and many fine churches and monasteries. Visiting Mdina and Rabat is essential to truly appreciate Maltese history and witness the true development of its culture and language.
Given Malta's wonderful climate it would be a waste not to utilize it to take a boat tour around the coast. From Valletta you can take the ferry for €1.50 to Silemma which is where the ferries leave. Not only does Silemma provide stellar views of the capital, but it also shows you a different side of Malta. The boat tours also provide a different perspective of the island and you can marvel at the fortress that is Malta, defined by the strong walls that defend this strategically important island. It also provides an excellent photo opportunity that your Instagram followers will be sure to envy you for.
Last but not least, if you go during the summer months Malta also has numerous scuba diving and snorkeling areas where you can marvel at its beauty below sea-level in addition to its landward pleasures.
For Foodies
If you are a foodie and love trying new dishes, or just experiencing top notch cuisine, then Malta is the place for you. Being a short distance away from Italy, and drawing much of its culinary inspiration from there, the Italian food in Malta is impeccable. If you are looking for an affordable and delicious place to try this go to Salvinos. Not only is it in the perfect location, just off the main road, but the owners are attentive and friendly and the food is second to none. It is recommended that you book beforehand as the restaurant is rather small, yet extremely popular among locals and tourists alike. For more information visit: www.salvinos.eu.
Despite the amazing Italian food in Malta, the plate you must try is rabbit, a Maltese delicacy. The best place to try this is Dimitris. Even if you are someone who is not the biggest meat eater and often shies away from trying new foods, I recommend you make an exception for this dish at this restaurant. The chef makes an effort to meet all the customers and ask what they thought about the food, providing an excellent atmosphere. Again, this place is extremely popular, therefore I recommend reserving a table by calling +356 7900 0882. Additionally, if you get the chance to go to Mdina, which you most definitely should make time for, go to Fontanella. When you see the views from the seating area, and the size of the beautiful cakes, you will know exactly why.
Last Word on Visiting Malta
If this article does not provide reasons enough for you to visit Malta, then what will?! Malta is perfect for a weekend getaway or month-long escape; perfect for a family holiday, a romantic rekindling or a solo discovery; perfect for foodies, historians and the athletic. In short, it's perfect for you! What are you waiting for? Go discover this gem! Book your flights, get planning, and get packing.
Main image credit:
<div class="getty embed image" style="background-color:#fff;display:inline-block;font-family:Roboto,sans-serif;color:#a7a7a7;font-size:11px;width:100%;max-width:508px;"><div style="padding:0;margin:0;text-align:left;"><a href="http://www.gettyimages.com/detail/638562022″ target="_blank" style="color:#a7a7a7;text-decoration:none;font-weight:normal !important;border:none;display:inline-block;">Embed from Getty Images</a></div><div style="overflow:hidden;position:relative;height:0;padding:66.53543% 0 0 0;width:100%;"><iframe src="//embed.gettyimages.com/embed/638562022?et=ord-y_vhSy1hWl3Yk289aQ&tld=com&sig=bSaRCvS6Nf8W40MY5X6rxeLGl6f3tAU8EH3dhlS65Bs=&caption=true&ver=1″ scrolling="no" frameborder="0″ width="508″ height="338″ style="display:inline-block;position:absolute;top:0;left:0;width:100%;height:100%;margin:0;"></iframe></div></div>