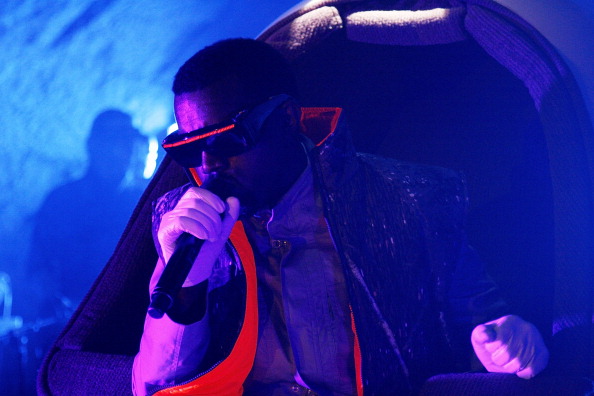 Last Friday, Kanye West released the long-awaited Ye after a lengthy stint recording music in Jackson Hole, Wyoming. Given that Kanye retreated to Wyoming, of all places, the album was expected to be pure Kanye. Not Kanye alone, not Kanye sans features, but Kanye at his essence right now. In this regard, Kanye delivered.
Kanye Drops YE a Year After Wyoming Rumors
Brevity and Essence
The first thing that listeners will notice about Ye is how short it is. The album runs only seven tracks long, good enough for 23 minutes of music. The song titles are succinct and evoke dark, angry imagery:
I Thought About Killing You
Yikes
All Mine
Wouldn't Leave
No Mistakes
Ghost Town
Violent Crimes
These song titles are a far cry from the extensive references to light, spirituality, hopefulness, nature, and positivity in the track list for The Life Of Pablo. In many ways, these titles fit with Kanye's recent public image. The musician, historically famous for being outlandish and narcissistic, spewed forth social and political controversy on Twitter before the album drop and continued to defend his statements in public appearances.
Substance, Sadness, Madness
The album begins with controversy and anger. "I Thought About Killing You" is a several-minute spoken rant where Kanye waxes about thoughts of suicide, violence toward others, his own narcissism, and the pressure he feels to stay "relatable." The next song, "Yikes," references North Korea, demeans the #MeToo movement, and calls back to mental illness and self-loathing.
The album takes a brief prelude to appeal to Kanye's misogynistic ideas in "All Mine" before rifling through the pockets of hollow, but reassuring, loyalty with "Wouldn't Leave." He breaks free from the darkness in a sense with the album's final tracks, but leaves listeners with the sense that Ye is less of a new album for the sake of new music and more of an attempt by Kanye to distill himself down into less than a half hour of music.
Music to Our Ears
Kanye made his mark on the music business as a beat-maker, so the tracks on Ye were expected to be solid, regardless of the quality of the rapping. When he dropped "Lift Yourself" on his website to troll his fans, the golden sample he used made fans even more hopeful. If he was wasting a sample of this caliber on "poopity scoop," what else does this man have in the library? Kanye satisfies these expectations. The AV Club's Clayton Purdom said it best: "[Kanye] can still create thunderous blasts of sound on par with anyone on the planet…." He takes various samples from Slick Rick, The Royal Jesters, and Orange Krush to name a few. The ability to work a sample is a talent many in the industry struggle to wield as masterfully as Kanye.
Last Word on Ye
Several reviewers have noted that Ye seems unfinished and that West was taking too long to get the album out and prized a deadline over disappointing fans. I will dispute this. This album encapsulates Kanye's current state of mind, making reference to his struggles with mental health and publicly acknowledging that he is far less hopeful than he was during the recording of The Life Of Pablo. The album bounces around from idea to idea, with what some may identify as inconsistency, but this inconsistency is itself a thematic choice. The album art scrawls out the words "I hate being Bi-Polar its (sic) awesome" to confirm this idea. Kanye's not doing anything new with this album. But he puts himself on full display, flaws, fears, and all.
Main Image Credit:
Embed from Getty Images