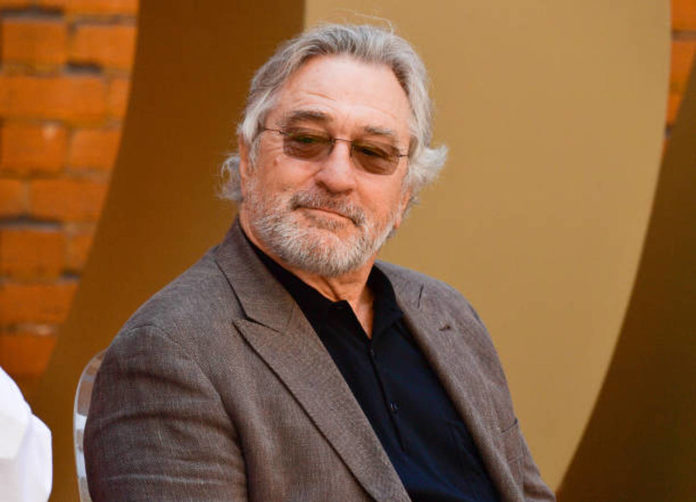 In August of 2017, it was announced that a standalone Joker film, separate from the DC extended universe, was in development with Todd Phillips directing and Martin Scorsese in talks to produce. The film was reported to be set in the 1980s and be a dark, gritty, underground crime story. Reportedly, this film would serve as an origin story for the Joker. While the need for a Joker origin story is a hotly debated topic among fans, many are still optimistic about the level of talent that a name like Martin Scorsese would attract to the project.
Rumors circulated about who could potentially play the Joker and, due to Scorsese's involvement, Leonardo DiCaprio's name was often mentioned. Not long after, reports began to surface that DiCaprio was actually the studio's top choice for the role. He eventually declined and opted instead to take a role in Quentin Tarantino's Once Upon a Time in Hollywood. Buzz for the film died down significantly and the rumor mill went silent after DiCaprio officially declined the role. However, the film returned to relevancy in April by announcing that three-time Academy Award nominee Joaquin Phoenix was in talks for, and later cast in, the role of the Joker. After that announcement, the film went dark again with no news coming out of production…until today.
Potential DeNiro/Scorsese Reunion in Gotham?
A Familiar Face
A character list with eight different character names and descriptions for the Joker origin film was recently leaked by That Hashtag Show. All but one of the characters were described in detail. That one exception was Murray Franklin, who received a very brief description that stated "Male (65-75) Caucasian". According to the report, "the role is a very strong supporting one". Not only that, it is also being reported that director Todd Phillips and producer Martin Scorsese are eyeing all-time great Robert De Niro for the part.
While this report is still nothing more than a rumor at this point, it makes total sense that Martin Scorsese would be eyeing to cast Robert De Niro, a frequent and trusted collaborator. Potential castings of this caliber are the exact reason why fans were excited when Scorsese signed on as a producer for this film. When this film was first announced, it was being reported that the style would be in the vain of Taxi Driver (a Scorsese/De Niro classic), and who better to bring that kind of ambiance to the screen than the star of that film. It is safe to say Robert De Niro will feel right at home here. The Joker origin film, which currently has a working title of Romeo, is set to begin filming in September. With what looks like seven more supporting roles to fill, it will be interesting to see what other casting news comes out in the next couple of months.
What about Jared Leto's Joker?
Warner Brothers recently brought on Walter Hamada to head the DC Films division. Hamada had previously guided the Conjuring extended universe to great success before hopping on board at DC. Ever since he was brought on, there has been a growing sense of optimism around DC Films and reports have stated that Hamada has a clear vision and structure for the division going forward. He also reportedly likes this script enough to prioritize this production ahead of a slew of other announced films. It looks like fans are getting an origin story whether they want one or not, let's just hope the character is handled properly and the film lives up to the level of talent that is involved.
That being said, this may leave many wondering if this means the end of Jared Leto's Joker. It is important to recall that this Joker origin film is completely separate from any shared universe or continuity. It is a true standalone. Since this takes place outside of DC's new "multiverses", it will have no effect on what happens with Jared Leto's Joker. Leto is still set to appear in multiple films in the Suicide Squad universe as the Joker and even has his own planned solo film.
Last Word on De Niro Rumors
While many fans have their doubts about the need for a Joker origin story, there is no denying the caliber of talent that has been attached to the project so far. The 1980s style and the gritty crime atmosphere that the filmmakers are going for will certainly provide a take on the character that has yet to be seen on screen. If an origin story wasn't in play here, this would seem like the perfect setup to adapt Brian Azzarello's graphic novel, Joker, which carries a similar tone and style and takes place entirely outside the regular Batman continuity. However, it seems more realistic to expect this new film to be somewhere along the lines of a blend between Azzarello's Joker and Alan Moore's The Killing Joke, which also contains an origin story of sorts for the Clown Prince of Crime. If Todd Phillips, Martin Scorsese, and the writers can successfully combine the dark tone and brilliant storytelling of these two graphic novels without overexposing the Joker, fans could be in for a treat. Adding an all-time great in Robert De Niro is just icing on the cake.
Main Image Credit: