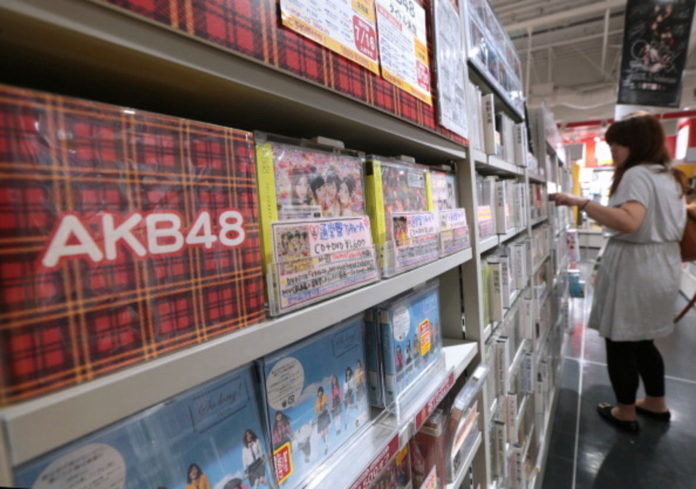 Amid preparing for a concept evaluation, the remaining 58 Produce 48 contestants braced for another round of eliminations, nearly splitting the field in half. The eliminations were the main topic of this week's episode, but we also saw a preview for the concept evaluation.
28 Produce 48 Contestants Get Sent Home As 30 Continue To Prosper
Concept Evaluation Preparation
Before elimination was shown in this episode, we saw the start of the concept evaluation practice. In what was confusing to understand at first, but what eventually made sense was how this actually worked. The 58 trainees were put into fan votes concepts/songs to practice, with 30 of them actually being able to perform on the next episode, once the eliminations have happened.
Because of this, many people trained while knowing that they would most likely not make it to the concept evaluation. Yamada Noe, who got eliminated later on in the episode gave a tearful speech to the trainers, saying that despite being scolded she was grateful for being on the show. The trainees who struggled greatly but were voted through due to being fan favorites did not survive the cut-off. Bibian Murakawa and Chiba Erii were examples of this who got sent home (although Erii did place a close 33rd).
Many people who were very aware of being on the chopping block had a looming reminder that they might be off the show very soon. As someone who looked at the ranking results before watching the show, it was sad to see what some people said before getting eliminated.
Unexpected Poll Results
The rankings were completely disrupted this week, with no real trend whatsoever. This was pointed out on numerous occasions by the contestants on this episode. Jang Won-young got first place, moving up two spots. Kang Hye-won completely shot up from the at-risk 25th spot to third place. The biggest mover this week was Han Cho-won, who went from 47th place to 9th.
While it is still too early to talk about who will be debuting in the group, the idea of a fan vote did worry people earlier this year, with some speculating that it would just end up being a full Korean group. If this is what the group becomes, it completely contradicts the point of the show.
The Environment Of The Show
One thing that stuck out during the ranking announcements, and the show in general, was how supportive everyone was. Despite the show essentially being a competition, no competitors have any animosity between each other. Everyone was always running over to each other to embrace when they were called in the ranking. 
Something that seemed mind-blowing was the number of votes this time around. They said there were 27 million votes, with #1 ranked Won-young getting 1 million herself. How accurately the 27 million reflects how many unique people voted is not to be seen.
Looking Ahead To Next Week, And The Final Episodes
As the episode was coming to a close, viewers were informed that not only can they vote online for their favorite performers, but they can also now submit the name that they would want for the group. We saw a teaser for next week's continuation of the concept evaluation, where apparently some people have shifted around due to groups having capacities.
Now that over ⅔ of the original field has left the show, remining contestants are so close to debuting, yet so far. Everything counts, and if the polls have shown anything, it's that nothing is certain. Next week the pressure is just one notch higher as Produce 48 comes closer to its finale.
Full Rankings:
| | | | | |
| --- | --- | --- | --- | --- |
| Contestant | EP 5 Rank | Votes | EP 8 Rank | Votes |
| Jang Won-young | 3 | 539,596 | 1 | 1,010,555 |
| Nako Yabuki | 7 | 449,722 | 2 | 947,642 |
| Kang Hye-won | 25 | 222,716 | 3 | 927,362 |
| Ahn Yu-jin | 2 | 607,823 | 4 | 910,191 |
| Kwon Eun-bi | 5 | 507,633 | 5 | 906,981 |
| Kim Min-ju | 15 | 307,334 | 6 | 860,341 |
| Sakura Miyawaki | 4 | 532,273 | 7 | 824,058 |
| Lee Ga-eun | 1 | 633,511 | 8 | 808,425 |
| Han Cho-won | 47 | 89,134 | 9 | 765,895 |
| Jo Yu-ri | 19 | 289,180 | 10 | 747,120 |
| Huh Yun-jin | 22 | 247,281 | 11 | 730,282 |
| Hitomi Honda | 12 | 333,670 | 12 | 716,204 |
| Miru Shiroma | 16 | 297,902 | 13 | 657,285 |
| Wang Yi-ren | 8 | 404,888 | 14 | 643,901 |
| Kim Chae-won | 28 | 179,387 | 15 | 602,360 |
| Choi Ye-na | 9 | 390,483 | 16 | 601,295 |
| Lee Chae-yeon | 10 | 368,218 | 17 | 597,256 |
| Park Hae-yoon | 43 | 109,158 | 18 | 594,732 |
| Lee Si-an | 23 | 235,777 | 19 | 589,732 |
| Juri Takahashi | 18 | 289,547 | 20 | 579,050 |
| Kim Na-young | 38 | 139,350 | 21 | 572,848 |
| Miu Shitao | 36 | 160,881 | 22 | 562,216 |
| Kim Do-ah | 34 | 166,662 | 23 | 557,987 |
| Kim Si-hyeon | 20 | 262,648 | 24 | 549,741 |
| Sae Murase | 40 | 120,865 | 25 | 546,533 |
| Jang Gyu-ri | 17 | 296,913 | 26 | 525,854 |
| Miho Miyazaki | 21 | 256,613 | 27 | 504,339 |
| Moe Goto | 6 | 461,078 | 28 | 491,582 |
| Na Go-eun | 29 | 178,223 | 29 | 488,056 |
| Miyu Takeuchi | 11 | 362,417 | 30 | 487,842 |
| ELIMINATION CUT OFF | | | | |
| Ko Yu-jin | 26 | 220,375 | 31 | 469,647 |
| Son Eun-chae | 32 | 175,744 | 32 | 366,565 |
| Erii Chiba | 24 | 228,389 | 33 | 359,859 |
| Mako Kojima | 31 | 177,040 | 34 | 353,790 |
| Yoon Hae-sol | 52 | 73,457 | 35 | 343,229 |
| Bae Eun-yeong | 37 | 149,092 | 36 | 334,027 |
| Chiyori Nakanishi | 39 | 127,714 | 37 | 308,280 |
| Tomu Muto | 33 | 175,038 | 38 | 288,255 |
| Minami Sato | 58 | 64,511 | 39 | 293,650 |
| Saho Iwatate | 27 | 189,308 | 40 | 288,890 |
| Noe Yamada | 14 | 314,400 | 41 | 270,992 |
| Nanami Asai | 46 | 96,530 | 42 | 269,995 |
| Kim So-hee | 50 | 75,898 | 43 | 269,233 |
| Kim Min-seo | 53 | 69,913 | 44 | 257,679 |
| Vivian Murakawa | 30 | 178,024 | 45 | 255,391 |
| Kim Hyun-ah | 55 | 67,037 | 46 | 253,880 |
| Kim Su-yun | 57 | 66,438 | 47 | 251,208 |
| Lee Ha-eun | 35 | 164,273 | 48 | 250,748 |
| Misaki Aramaki | 56 | 66,659 | 49 | 240,798 |
| Kim Cho-yeon | 41 | 115,687 | 50 | 240,058 |
| Lee Yu-jeong | 49 | 76,345 | 51 | 204,599 |
| Aoi Motomura | 44 | 103,611 | 52 | 201,013 |
| Park Min-ji | 54 | 68,130 | 53 | 193,759 |
| Yu Min-young | 51 | 75,698 | 54 | 191,306 |
| Park Seo-young | 42 | 112,060 | 55 | 172,714 |
| Wang Ke | 45 | 101,292 | 56 | 167,709 |
| Cho Ka-hyeon | 48 | 89,074 | 57 | 137,680 |
| Jurina Matsui | 13 | 329,455 | -LEFT | SHOW- |
Now that the eliminations have been completed, here are the groups that are set to perform in the concept evaluation:
Contemporary Girls Pop – 1000%
| | |
| --- | --- |
| Contestant | Role |
| Lee Chae-yeon | Leader |
| Kim Minju | Center |
| Goto Moe | |
| Miyazaki Miho | |
| Shitao Miu | |
Moombahton / Trap – Rumor
| | |
| --- | --- |
| Contestant | Role |
| Kwon Eun-bi | Leader |
| Kim Si-hyeon | Center |
| Lee Sian | |
| Murase Sae | |
| Han Chowon | |
New Jack Swing – To Reach You
| | |
| --- | --- |
| Contestant | Role |
| Jang Gyuri | Leader |
| Kim Chaewon | Center |
| Na Go-eun | |
| Jo Yu-ri | |
| Yabuki Nako | |
Tropical Pop Dance – Rollin' Rollin'
| | |
| --- | --- |
| Contestant | Role |
| Kim Na-young | Leader |
| Jang Wonyoung | Center |
| Shiroma Miru | |
| Honda Hitomi | |
| Kim Doah | |
Hip Hop / R&B Pop – I Am
| | |
| --- | --- |
| Contestant | Role |
| Lee Gaeun | Leader |
| Ahn Yujin | Center |
| Heo Yun-jin | |
| Choi Yena | |
| Takahashi Juri | |
Pop Dance – See You Again
| | |
| --- | --- |
| Contestant | Role |
| Park Hae-yoon | Leader |
| Wang Yiren | Center |
| Takeuchi Miyu | |
| Miyawaki Sakura | |
| Kang Hyewon | |
Main Image Credit: