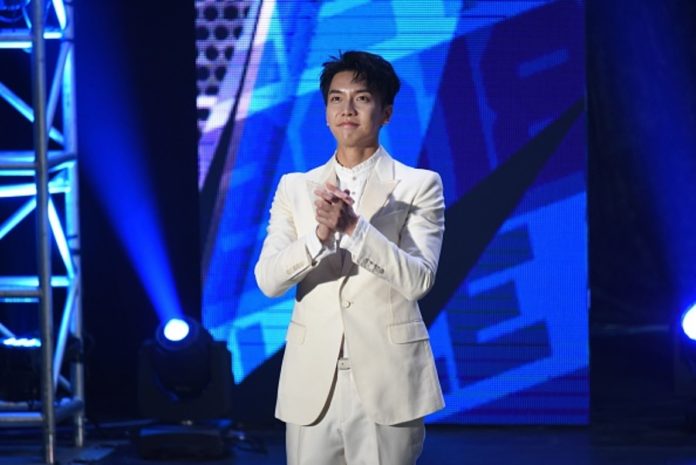 This article is part of an ongoing series covering MNet's reality talent show, PRODUCE 48. Check out Jack's recap of last week's episode here! 
In a competition that started airing nine weeks ago, the 96 original contestants of Produce 48 have been narrowed down to 30, with 12 prevailing in three weeks time. This week was a very slow episode, showing the preparation for the next evaluation. Some people were forced to move groups due to the capacity for each group being five (they were groups of 10 before the eliminations happened). The groups also had to choose centers, with guidance from studio producers to help them decide who is most suited for the position.
Produce 48 Contestants Put All Focus On "Concept Evaluation"
The groups rearranged through anonymous voting. Some members who got voted out of their groups didn't seem to mind while others were emotional over it. Lee Chae-yeon and Lee Ga-eun were both in tears over the move. Luckily for Lee Chae-yeon, it all works out for her, but we'll get to that later.
Huge Shift In Rankings
This late in the show, you would expect some sort of a trend in the rankings, but this week was another week of people flying up and down the rankings. Miho Miyazaki was voted into first place this week despite never breaking into the top 12 so far this season. Last week she just barely avoided elimination, ranking 27th. Below her was Miyawaki Sakura who has recovered after getting her lowest ranking so far this season on episode eight, being voted into 7th. Miyazaki and Sakura are the only two Japanese trainees on the show who have placed above everyone else at one point.
Jang Won-young, the #1 rank on the cutthroat ranking last week, dropped down to 8th. The only trainee from last week's episode to have over a million votes didn't seem to have the same number of fans rallying behind her this week. This biggest fall in rankings was Huh Yu-jin, who went from a debuting position of 11th to 27th.
Next Week's Value
While the specifics of the concept evaluation weren't shared on this episode, Lee Seung Gi told contestants that the winners next week will receive 130,000 extra votes. The impact of the extra votes really shows when looking at the past rankings. Sae Murase got an extra 105,000 votes before the latest ranking. If it wasn't for that, she would not have made it into the top 30.
Polar Opposites In Criticism
Groups performed in front of a board of judges ahead of the actual performance on next week's episode. The group that saw the least amount of criticism was 1000%, which is funny since they have the most last-minute members. Lee Chae-yeon, who was crying earlier in the episode, felt confident and comfortable being in the 1000% group.
The group that got the most thrown at the was the team that performed "See You Again." Their choreography was supposed to be performed very lightly but was too aggressive, according to the judges, which included the choreographer of the song.
A Preview Of Next Week
Next week Produce 48 contestants perform their concept evaluation. This is presumably their only evaluation before the pack gets thinned out once again, with the next ranking that includes eliminations being in two weeks. Footage shown of the venue that they perform in is way bigger than anything else they have played at in past episodes. Big or small crowd, stage fright can't be a factor for these performers, with many of them being future K-pop idols.
This week's full rankings:
| | | | |
| --- | --- | --- | --- |
| Contestant | EP 5 Rank | EP 8 Rank | EP 9 Rank |
| Miho Miyazaki | 21 | 27 | 1 |
| Sakura Miyawaki | 4 | 7 | 2 |
| Kang Hye-won | 25 | 3 | 3 |
| Miyu Takeuchi | 11 | 30 | 4 |
| Lee Ga-eun | 1 | 8 | 5 |
| Miu Shitao | 36 | 22 | 6 |
| Nako Yabuki | 7 | 2 | 7 |
| Jang Won-young | 3 | 1 | 8 |
| Hitomi Honda | 12 | 12 | 9 |
| Ahn Yu-jin | 2 | 4 | 10 |
| Kwon Eun-bi | 5 | 5 | 11 |
| Lee Chae-yeon | 10 | 17 | 12 |
| Han Cho-won | 47 | 9 | 13 |
| Miru Shiroma | 16 | 13 | 15 |
| Kim Chae-won | 28 | 15 | 15 |
| Jo Yu-ri | 19 | 10 | 16 |
| Juri Takahashi | 18 | 20 | 17 |
| Park Hae-yoon | 43 | 18 | 18 |
| Choi Ye-na | 9 | 16 | 19 |
| Kim Min-ju | 15 | 6 | 20 |
| Kim Na-young | 38 | 21 | 21 |
| Kim Do-ah | 34 | 23 | 22 |
| Sae Murase | 40 | 25 | 23 |
| Moe Goto | 6 | 28 | 24 |
| Jang Gyu-ri | 17 | 26 | 25 |
| Wang Yi-ren | 8 | 14 | 26 |
| Huh Yu-jin | 22 | 11 | 27 |
| Na Go-eun | 29 | 29 | 28 |
| Kim Si-hyeon | 20 | 24 | 29 |
| Lee Si-an | 23 | 19 | 30 |
Groups that will perform next week:
Contemporary Girls Pop – "1000%"
| | |
| --- | --- |
| Contestant | Role |
| Lee Chae-yeon | Leader |
| Kim Minju | Center |
| Goto Moe | |
| Miyazaki Miho | |
| Shitao Miu | |
Moombahton / Trap – "Rumor"
| | |
| --- | --- |
| Contestant | Role |
| Kwon Eun-bi | Leader |
| Kim Si-hyeon | Center |
| Lee Sian | |
| Murase Sae | |
| Han Chowon | |
New Jack Swing – "To Reach You"
| | |
| --- | --- |
| Contestant | Role |
| Jang Gyuri | Leader |
| Kim Chaewon | Center |
| Na Go-eun | |
| Jo Yu-ri | |
| Yabuki Nako | |
Tropical Pop Dance – "Rollin' Rollin'"
| | |
| --- | --- |
| Contestant | Role |
| Kim Na-young | Leader |
| Jang Wonyoung | Center |
| Shiroma Miru | |
| Honda Hitomi | |
| Kim Doah | |
Hip Hop / R&B Pop – "I Am"
| | |
| --- | --- |
| Contestant | Role |
| Lee Gaeun | Leader |
| Ahn Yujin | Center |
| Heo Yun-jin | |
| Choi Yena | |
| Takahashi Juri | |
Pop Dance – "See You Again"
| | |
| --- | --- |
| Contestant | Role |
| Park Hae-yoon | Leader |
| Wang Yiren | Center |
| Takeuchi Miyu | |
| Miyawaki Sakura | |
| Kang Hyewon | |
Main Image Credit: