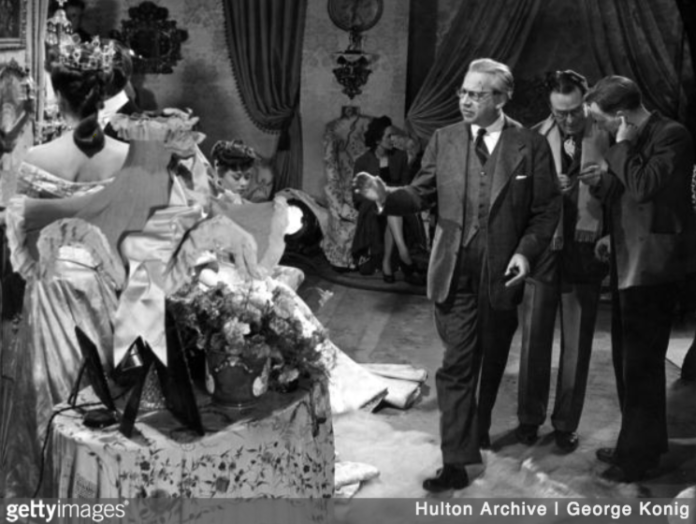 Before writing this piece, I did a quick search of the "wittiest writers of all time" according to the Oxford Dictionary of Humorous Quotations. The results were the usual suspects; Noel Coward, Mark Twain, Dorothy Parker, Woody Allen, P. G. Wodehouse, George Bernard Shaw (who has his own theater festival), and sure enough, at the top of the list is Oscar Wilde.
And for good reason. Oscar Wilde is simply one of the sharpest writers to ever hold a pen. He practically invented the modern day notion of celebrity through wit alone. But while his quick wit was unmatched for his time, his productivity was another thing entirely. While William Shakespeare wrote a total of 37 plays (and 154 sonnets), Wilde only wrote nine. His seventh play, An Ideal Husband, was one of his most personal, and probably for that very reason, his favorite.
A Comedy of Manners
The play begins during a party in London where the successful Sir Robert Chiltern finds himself blackmailed by the wicked Mrs. Cheveley. Years ago, Chiltern sold state secrets for money, which gave him his career in politics. Now, he must give public support to a doomed scheme that Mrs. Cheveley is financially dependent on, or she will expose him and ruin his career, his marriage, and his life. Apart from amassing a fortune and a reputation as an upstanding gentleman in politics, Chiltern has also earned the love of a woman who thinks he hung the moon, and announces quite clearly that she will leave him if he has anything to do with Mrs. Cheveley.
Fortunately, Chiltern has an ace up his sleeve, in the form of a foppish dandy named Lord Goring, who bears a startling resemblance to Wilde himself, and who had previously been engaged to Mrs. Cheveley. Together, the pair conspires to foil Mrs. Cheveley's dastardly plans and save Chiltern's marriage.
Meanwhile, Goring has troubles of his own. He's 34, though he says he's 32, and he's receiving pressure from his father to perform the worst act imaginable of a young-ish bachelor: find a wife.
As one can see, the stakes are very high.
The Wilde Wit
Oscar Wilde's comic genius is in the nature of his character's sins. A Wildeian play will often have characters who are ashamed of their faults opposite a character who embraces the same, with a love interest who adores them, ignorant of their crimes. In The Importance of Being Earnest, Wilde's most famous masterpiece, an upstanding gentleman Jack lies about his double life, while his good friend Algy delights in his similar schemes. All this must be kept secret from Jack's beloved Gwendolen, who considers him a paragon of integrity. In An Ideal Husband, Sir Chiltern must hide his shameful past from his wife, Lady Gertrude, who so adores the virtuous ground he walks on, leading him to confide in his friend, Goring, a scandalous reprobate.
An Ideal Husband is probably Wilde's second-best play, and while I wouldn't say it holds a candle to The Importance of Being Earnest, much of the humor is performance-driven.
Stratford Doing What Stratford Does Best
Despite being primarily regarded as a Shakespeare festival, Stratford always has numerous plays for a wider audience: a musical, a comedy, a drama, something for the kids, and a contemporary play by a Canadian author.  At this point, Stratford could stage the classic works with their eyes closed, but that doesn't mean that they don't give the productions everything they've got.
The play is very well cast, with Bahareh Yaraghi as the venomous snake Mrs. Cheveley. It's a delight to watch someone take such glee in their villainy. Any chance the character has to make matters worse for our hero, she takes, and Yaraghi snatches every opportunity with relish. Sophia Walker plays Lady Gertrude, and commands attention in a thankless role. But the real standout, unsurprisingly, is Brad Hodder as Arthur Goring. Wilde's plays are verbal knockouts, sure, but the mannerisms of a manners comedy should not go overlooked, and Hodder slays the material. There is a particular gag about having to kneel which had the audience in stitches, and a scene involving a closed-door confessional left me in tears.
If there is a weak note in the cast, it's Tim Campbell as Sir Robert Chiltern, which is unfortunate since he is the eponymous character. Campbell simply plays the role too straight and under too much duress. The story is, despite its stakes, a comedy, and Campbell flubs classic Oscar Wilde witticisms, crushing them under the weight of his stress. The role calls for a performer to hold it together, even if just by the fingertips, and Campbell can't help but fall apart almost immediately.
I've seen a number of Oscar Wilde plays at Stratford over the years, and every time the audience experiences the sets for the first time, they've let out an audible gasp. This play is no exception. The rotating set design by Douglas Paraschuk captures the dark, dimly lit opulence of Victorian England with aplomb. The costumes are a feast for the eyes as well. Victorian dress is an unenviable task for costume designers. Everyone knows what it should look like and what it should feel like and to stray too far in any direction comes with harsh penalties. The characters need to stand out, but also have discussions about the merits of an ostentatious buttonhole, and Patrick Clark makes the wardrobe simultaneously vibrant and restrained.

Last Word on 'An Ideal Husband.'
The play amounts to one central question: Can men be forgiven for their past crimes? This question bursts with relevance today in light of the #MeToo movement, and in that regard, it's possible the play might not hold up for some. In one particular scene, Chiltern blames his inability to admit his crimes against his wife on her, for loving him too much–a pretty cheap retort, if you ask me. But maybe that's the point.
If you dig up the past, all you get is dirty. As director Lezlie Wade writes in the show notes, "the making of 'ideal' men and women is as unrealistic as it is dangerous… while the past may be sufficiently buried, neither husband nor wife emerges unscarred." The show displays, in a Wilde way, that if you don't already have skeletons in your closet, you soon will.