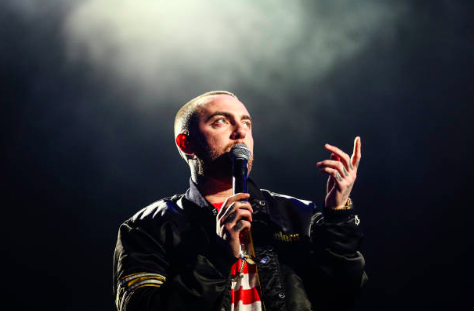 Tragic and unfortunate news came Friday afternoon when it was reported that rapper Mac Miller had passed away at age 26. Miller had supposedly overdosed and was confirmed dead by the time paramedics arrived. The news shocked the rap world, with tons of artists grieving the loss. Miller had just released his latest studio album Swimming and was set to start a tour promoting the album.
Mac Miller Passes Away At Age 26
The Early Years Of Mac Miller's Career
When Mac Miller first came onto the scene, his music echoed the thoughts of a young kid with a bright, yet honest outlook on life. People called his early music prevalent to college/fraternity culture. In 2011, the song "Donald Trump" was put out from the Best Day Ever album. The song talked about how he may not be at the top of success right now, but he plans to be someday.
Idolizing Donald Trump was a concept that didn't age well. Miller made it clear that he did not want to resemble Trump anymore in 2016. When appearing on The Nightly Show, Miller delivered a speech emphasizing his hatred towards Trump. He finished his monologue by saying that he will not back down or leave the United States because "I love America, and I'm never giving it up to a troll like you."
Just by the titles of his older songs, one can understand his youthful and hungry mindset. Songs like "Senior Skip Day," "Best Day Ever," and "Smile Back" were just some of the titles that racked up tons of plays.
A Change In Sound
In 2011 the album Blue Slide Park broke records. The album was the first to reach #1 on the Billboard 200 independently since 1995, and was certified gold in The United States and Canada. All of this came around despite most critics not being very big on the project.
A year later Miller put out Macadelic, a free mixtape that could be listened to online. Watching Movies With The Sound Off was Mac's final dark project before taking a more positive approach. The 61-minute album received a 73 rating on Metacritic.
Openly Struggling
Mac Miller put pen to paper about a lot of issues he had. In the first track after the intro on GO:OD AM, titled "Brand Name," Miller started the song expressing how he hates the normal blue collar lifestyle by saying, "We in between heaven and hell, F*ck a 9 to 5, I'd rather end up dead or in jail." Miller was vocal about his struggles. A lyric on the same track hurts to hear as he vented his fear of joining the "27 Club."
More Recent Projects
"GO:OD AM" was his "departure" from the more "depressing" music that he had been making previously. The album received four stars from Billboard. Pitchfork wrote in 2015 that this was Miller's "most refined and well put-together project" and gave it 7.3 out of 10.
In 2016 Miller collaborated with many artists to create his fourth studio album The Divine Feminine. Among the many collaborators was Ariana Grande, who was dating Miller at the time. They broke up in May of 2018.
In Swimming, Miller arguably made his darkest music yet. In a review of the album Highsnobiety said that "with each release, his narrative grows much darker and colder." The less rap and more vocal sounds that were created in The Divine Feminine play a more background role in this release, but still are present.
"I know it feels so good right now
But it all come fallin' down
In The Night, Meet The Light
Turn To Day"
Every era of Mac Miller means something different to his listeners. For some, Miller will be remembered as the soundtrack to their senior year in high school, or of their dormitory in college. For others, Miller will have a place in their hearts as a raw character who openly shared his many struggles through his art.