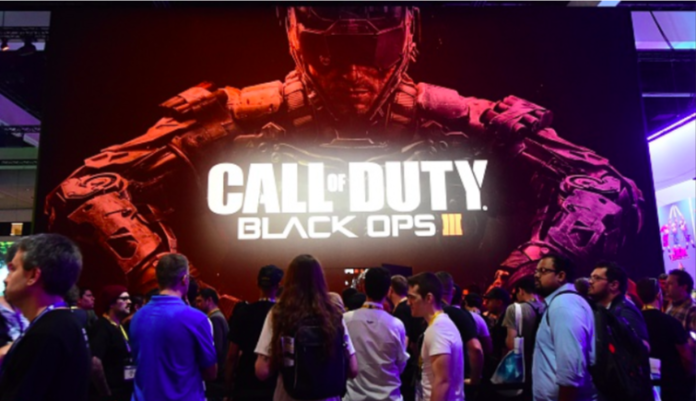 Every fall, a wave of video games come out. Sports fans reap the benefits more than anyone else with many of the annual sports titles dropping around this time. One of the only titles that doesn't pertain to a sport is Call of Duty. The series has seen 14 console releases with the 15th coming in October of this year. Since 2005 the brand has put out a game every year, with developers Treyarch, Infinity Ward and Sledgehammer Games taking turns.
Although every Call of Duty game has detailed campaign modes, the games are known for their often addictive multiplayer mode. This year, the Treyarch release titled Call of Duty: Black Ops 4 will be the first in the series to only include multiplayer modes. Today, we will be specifically looking at the best Call of Duty multiplayer modes.
An Examination of the Best Multiplayer CoD Titles
Advanced Warfare
When Advanced Warfare was put out, it was considered a very out of the box game compared to what was done before. This was the first Call of Duty game where everyone had jetpacks, or "exo suits," strapped to their backs. It was a new concept for everyone to adjust to. This was one year that I personally really enjoyed. At this point, the idea of flying around didn't feel too overdone. The ASM1 submachine weapon and the Bal-27 assault rifle were both dominant in this game, and I thought they were fun weapons.
Along with many of the famous game modes like Capture The Flag, Team Deathmatch and Hardpoint, Sledgehammer Games added a new game mode called Uplink. This game was basically basketball fused with a First Person Shooter. After Advanced Warfare, this game mode also appeared in Black Ops 3 and Infinity Warfare.
Black Ops 2
Black Ops 2 was the first game of many to come that was very futuristic. The game felt so different from previous years just by how it looked. It had amazing maps like Standoff, Cargo, Carrier, and of course Nuketown 2020. The same fun that came from the original Nuketown was flawlessly inherited through the BO2 version. The multiplayer mode had addictive sniper rifles in the Ballista and the DSR 50.
For those who played Call of Duty in a more competitive way, the coming of this game made for a good year. While a lot of people played MLG Gamebattles to compete against others, a public 4 versus 4 ladder system was put in BO2. In this mode people could form teams or play solo, abiding by (most of) the competitive rules set for the game. In Black Ops 2 there was also a great Zombies mode. Adding a transit bus to the mode threw a curveball towards how many played this game.
Modern Warfare 2
Modern Warfare 2 is, to me, the granddaddy of the Call of Duty franchise. Thinking about the title brings back so many memories from when the game was at its peak in popularity. Every single map in the game is phenomenal. The most popular maps are Highrise, Estate, Terminal, and of course Rust. Rust is the place that everyone hashes out their one versus one beef. Terminal has been re-made in more recent Call of Duty games because of its notoriety.
This was also the game that for the most part birthed the sniping community in Call of Duty. Under a year after MW2 came out, the "FaZe Sniping" group started. Since then the Faze brand has grown into a huge gaming brand involving other competitive games like Counter Strike and Overwatch, and also a whole division of people who make entertainment content. Even to this day, people will hop in MW2 to snipe. The game has seen a mild resurgence of players as Xbox has made it backwards compatible with the Xbox One.
Last Word on The Best of Multiplayer CoD
These three games are all, in my opinion, some of the best Call of Duty games. I won't lie, this assessment was hard to put together. Black Ops, Modern Warfare 3 and Black Ops 3 are all honorable mentions. While there was certainly a golden age for Call of Duty games that has been surpassed, there is still hope that a new game can one day bump one of these off the list.