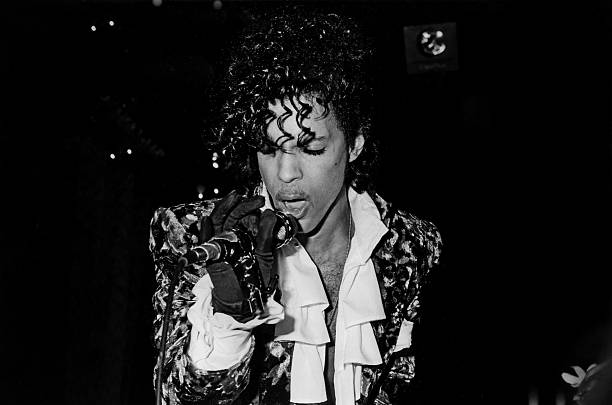 It's easy to agree on the fact that Prince was the biggest celebrity back in 1983. The native Minnesota-born homeboy was riding high on the success of 1999. He cracked through the charts with top-10 dance hits like "1999" and "Little Red Corvette." This mad scientist of the music world had created a purple world where people would dance like it's 1999. And could you imagine this was all before his magnum opus Purple Rain? Prince had yet to blossom.
Piano & a Micorphone 1983 is an easy, striped-down version of songs in progress. There's no enigmatic-looking guitar, no purple, satin-laced clothes, and no light shows. Just Prince at the piano. While it sounds akin to an acoustic version of an album, Piano & a Microphone 1983 sounds sincere and honest. Most importantly, it sounds great.
Piano & A Microphone 1983 Offers New Takes on Prince Classics
It is the first album released by his estate with song material from his extensive archive, better known as the Vault. The album just hit Itunes and was only known of until now. The reclusive artist kept this gem hidden in his vault and shows another look at Prince's musical style and genius.
Fair warning, he still manages to crank out his dance hits on the piano, yet manages to deliver a wonderful sound. And that is the amazing thing about Prince; he was able to write the most heart-wrenching songs ever, but could totally rock out on stage.
Key Tracks to Spam Forever
"17 Days" is truly the most wonderful track on the album. While not as groovy or electronic as the original sound from The Hits/The B-Sides, it definitely keeps the same heartfelt appeal and sleekness as the original. This song has a gospel feel to it, so sincere and pleasant to listen to. It's hard to not like this song. Even the original version has a great sound to it. You can definitely imagine Prince performing this song as Ray Charles would sing while playing the piano. Restlessly moving on the seat while his fingers slide over the piano keys.
Of course, one of the many songs that would later skyrocket Prince to megastar status, "Purple Rain", reeks of emotion, and oozes sexuality. The original was the perfect concoction of rock and gospel, with a dash of R&B. However, it sounds 100% like a blues song. The piano version does indeed retain the sultry sounds and pain of the original. Without an electric guitar or host of backup singers to add to the song, Prince definitely keeps the original tone and emotion of the song.
"International Lover" is a rather odd choice to perform while on piano though. A choice tune from his infectious album, 1999. If "Purple Rain" oozes sex, then this song is dripping in it. The piano version is definitely different, but it still has the delicious tone as the original. The piano chords alone would make for a great date night. It's hard to resist.
Finally, "Mary Don't You Weep" is the one track you can't resist. He belts it out like Aretha Franklin and screams his ass off. This traditional tune will tug at your soul and just pull you further in deeper.
Compared to the Rest of His Catalog
If Purple Rain and Sign O' The Times are considered his ultimate masterpieces, and 1999 was his ticket into popstar status, then this album is the backbone of who Prince is.
While it may not sound like it could keep up with his other albums, it holds up indefinitely. This album has heart and soul. The different style of piano versions of his songs offers a new look at his songs in general. This album offers a more sincere and serious take on Prince. It even sounds more authentic in a way. That is what makes this album a diamond in Prince's treasure chest of albums.
Last Word on Piano & A Microphone 1983
Don't think of this as new material entirely, but as another look at an artist who had such an amazing career. While he kept himself in and out of the spotlight, Prince always kept himself busy. He always made great music and delivered different takes on his style. Keep this album on the back burner; it definitely has a place for Prince fans. Especially if you are a fan of vinyl records.
Main Image Credit: