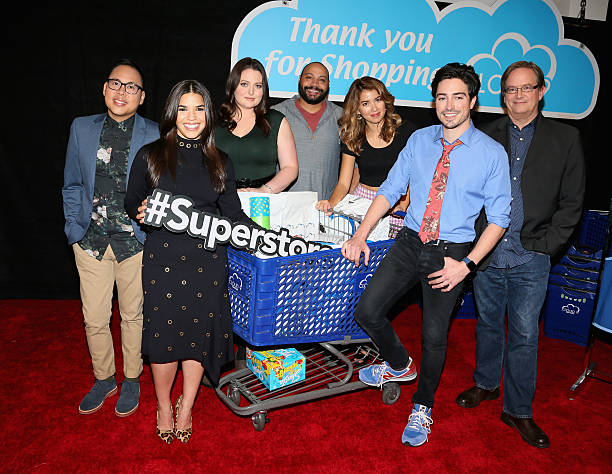 Before I begin, let me just say that this article is in no way attacking NBC's The Office. I'm a big fan of the show just as much as you are. The Office continues to be a huge staple of the American sitcom, even though it was a remake of a British series of the same name. Much like Arrested Development, it helped pave the way for numerous single-camera and mockumentary shows such as Parks and Recreation, Brooklyn Nine-Nine, and Modern Family. And while it didn't start the trend of workplace sitcoms, the show certainly helped revitalize it for modern audiences.
And it ended five years ago. But like Friends, all it took was a new generation of fans rediscovering the show on Netflix to bring it back into popular consciousness. Due to this, NBC has even considered reviving the show for the 2018-2019 television season. However, in a recent interview with Esquire, Steve Carell, who played the famously incompetent boss Michael Scott, not only mentioned how it's wouldn't be a good idea to bring the show back, but also how "it might be impossible to do that show today and have people accept it the way it was accepted ten years ago. The climate's different. I mean, the whole idea of that character, Michael Scott, so much of it was predicated on inappropriate behavior."
In the world of television, PC culture, and #MeToo, audiences have become warier of what they're watching. When it comes to comedy, it's no exception. But aside from all that, I'm using The Office as an example for when fans find themselves unable to begin a new show due to multiple re-watches of something familiar. In a world of streaming, there's a stronger chance now more than ever that a primetime or cable series may get canceled due to low ratings. It almost happened with Parks and Recreation and it happened briefly with Brooklyn Nine-Nine. It could very well happen to another show, one that's especially flown under the radar. So what else is there to watch in today's day and age that's similar to The Office and even on NBC?
This is where Superstore comes in.
Welcome to Superstore
If you've ever had any experiences working in retail or at a big-box store like Wal-Mart or Target, then you could definitely relate to Superstore. Like The Office, it centers around the antics of a group of employees working at a fictional company. This time, it's a big-box store called Cloud 9, located in St. Louis, Missouri. So with its Midwestern setting and wacky cast of characters, Superstore has become relatable, familiar, and most of all, funny. And the fact that its fourth season just started airing means that there is a group of viewers slowly growing and appreciating the series. So why is nobody talking about it?
The ensemble cast is headlined by Ugly Betty's America Ferrera as Amy and Drop Dead Diva's Ben Feldman as Jonah, two co-workers at Cloud 9 and the central "Will They?/Won't They?" couple of the series. We have the overly-responsible Amy being the comic foil to Jonah's often immature and overly-optimistic attitude. This creates a lot of sexual tension between the two that's very reminiscent of Sam (Ted Danson) and Diane (Shelley Long) from Cheers and, yes, even Jim (John Krasinski) and Pam (Jenna Fischer) from The Office.
Now before you start thinking Superstore is just about this "designated straight couple", fear not. The show is also anchored by a hugely hilarious and colorful cast of characters, including Second City alum Lauren Ash as Dina, the intense assistant manager who takes her job way too seriously; Colton Dunn of Key and Peele playing the sarcastic and paraplegic Garrett; Nico Santos, who was recently seen in Crazy Rich Asians, as Mateo, a competitive and snarky coworker; Nichole Bloom of Shameless as Cheyenne, who's a pregnant 17-year-old at the beginning of the series; and finally, comedian and Kids in the Hall member Mark McKinney as Glenn, the store's overly-optimistic and devoutly Christian general manager.
Some Customer Service for You
If the cast isn't enough to sway you into starting Superstore, then maybe you'll appreciate how the show was created by Office staff writer and story editor Justin Spitzer. This would also explain why, again, the show has its similarities. But instead of feeling like a rip-off, it's more of a throwback to the eccentric NBC sitcoms that used to dominate television like Cheers, Friends, Seinfeld, The Office, and Community. In a way, that age of TV is almost making a comeback. Not only is Superstore still going strong, shows like The Good Place, created by another Office alum Michael Schur, and the revival of Will and Grace are slowly attempting to recapture the former glory of NBC's "Must See TV" era.
But going back to the "inappropriate behavior" that Carell had mentioned in the Esquire article regarding Michael Scott, how would a show like Superstore tackle sensitive subjects more smartly in today's PC culture? Well, there's a running gag where whenever a moment of racism or sexual harassment happens in the store, the staff has to either sit through an instructional video on said topics or have a heavily debated discussion in their break room. And whenever a debate takes place, it's never to the point where it becomes heated or violent. But what's most impressive is that it's never one-sided. All points of view are expressed. The show doesn't set out to force an agenda on its audience, but rather show how to have a proper conversation rather than getting into shouting matches online.
A Wide Range of Selections
Along with addressing important social issues of today, Superstore excels at diversity. With the push for more inclusion on TV, Superstore joins those ranks with a mixed group of characters. But what's great is much like Brooklyn Nine-Nine, the show doesn't feel the need to make their races easy targets for jokes. The humor is always based on the personalities of the characters. This is how you write comedy in today's PC culture while also being smart, entertaining, and inclusive.
Another common stereotype seen in media is the Bible-thumping, overbearing Christian. You would expect that with a character like Mark McKinney's Glenn, Cloud 9's general manager. Yes, he's evangelical and conservative, but he also happens to the kindest of the characters, a devoted father to many foster children, and he cares deeply about his employees. And when he does try to impose his faith on others, it's with the best of intentions. This is a shining example of how Midwestern Americans and Christians could be portrayed on television.
Other stereotypes tackled are Nico Santos's Mateo. He's a Filipino-American who's openly homosexual. Even though he's sassy at times, what makes him stand out isn't his race or orientation, but his competitiveness with Jonah and other employees. But probably the biggest revelation about Mateo is the fact that he is an undocumented citizen. The show actually does take the time to address this issue and make him a more three-dimensional character. And with a character like Colton Dunn's Garrett being confined to a wheelchair, you would think there would be jokes about this disability. However, the show very smartly distracts us from this and makes Garrett the cynic who loves messing with coworkers and has no patience for stupid questions.
Lauren Ash's portrayal of Dina has had fans dubbing her as the "female Dwight Schrute", the Office character made famous by Rainn Wilson. She's a no-nonsense authority figure even though she's just an assistant manager. But no matter who you are, everybody has worked with a Dina at some point in their lives. With Nichole Bloom playing pregnant teenager Cheyenne, you would think this character would be down in the dumps and frustrated about her situation. Instead, Cheyenne is portrayed as happy-go-lucky and optimistic about her situation, as well as madly in love with her baby daddy Bo (Johnny Pemberton).
However, it's Amy (Ferrera) who's one of the most identifiable characters on TV. She, like Cheyenne, got pregnant at a young age, regretted it, and has worked at Cloud 9 to make ends meet. She finds herself stuck at this job but also wants to show how responsible she can be, to the point where she can get bossy. And so that's when Jonah (Feldman) comes in to help balance things out and show her there's beauty in everything. This eventually leads to constant flirting with each other despite their differences. And this is where the heart of Superstore is: showing relatable characters in humorous but commonplace situations
Last Word on Superstore 
I think the best way to describe Superstore is…simple. It's a simple show with simple characters and a simple premise. But even the simplest forms of comedy can make a person's day. The Office, despite its popularity, showed a more grim and cynical side of the American workplace whereas Superstore is more upbeat and even necessary to the landscape of today's political climate.
Earlier this year, I had been fearing the possibility of Superstore getting canceled, due to its near obscurity amongst the most dedicated of TV viewers. But thankfully it's in its fourth season and here's hoping it'll get a fifth. So if you want something that's similar to The Office and even worthy of being a spiritual successor, get off Netflix and go shop at Cloud 9.
Side note: I've actually worked as an extra on a few episodes of Superstore since its second season. It occupies two sound stages at Universal Studios in Hollywood, the cast and crew are extremely friendly, and it has some of the best catering I've ever had on any set.
New episodes of Superstore every Thursday at 8/7c on NBC.
Main Image Credit: