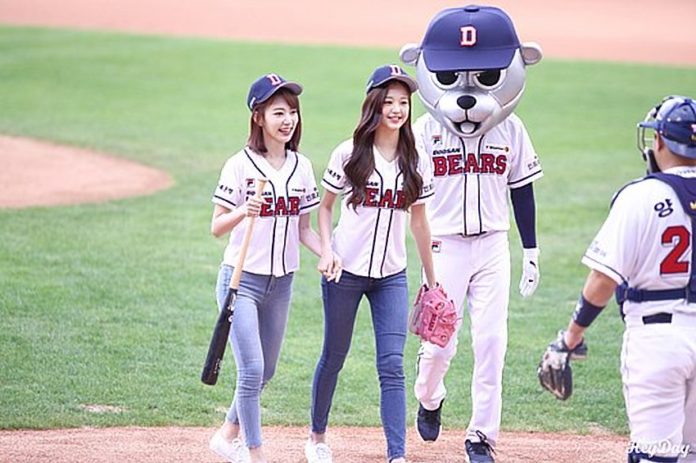 Only a couple of months ago 12 competitors were awarded a spot in girl group IZ*ONE. They fought for months on the reality TV show Produce 48 for this opportunity. Three of the 12 idols came from Japan, with the other nine coming from various labels within Korea. Since August the group hasn't left the limelight, with their first release being put out on the 29th of October. "COLOR*IZ" was the title of the debut mini-album for the group, with "La Vie En Rose" being selected as the mini-album's lead single.
Produce 48 Winners, IZ*ONE, Debut Two Months After the Finale
Produce 48's Success
Mnet has previously formed two groups through their reality shows. I.O.I came from Produce 101 and saw success in their short time as a group. The Golden Disk Awards gave the group the "New Artist of The Year" award. The group also achieved nine music show wins. The second season of the show produced boy group Wanna One, which, while technically still together, is set to split up in early 2019. The group earned 42 music show wins and numerous end of year awards that pertained to rookie of the year awards. Based solely off of Mnet's track record, IZ*ONE looked set for success.
Day One Success
With its debut release the group has already surpassed any other debut girl group with day one sales, selling 34,295 albums. This triples the record set by Produce 101's first season's group after their debut; that group now ranks third for most debut day sales. This shows that MNet's reality series bring attention and breed success during the time that the group is active.
"La Vie En Rose"
"La Vie En Rose" is a track with an exciting buildup and a chill, very minimalist hook. The track finds a way to give everyone a fair amount of time to shine as individuals, with Yuri getting the most time. Nothing about the video was overly colorful, but you wouldn't describe it as dark either.
Other Tracks On The Mini-Album
Along with the lead single are eight other tracks, three of which were never performed on Produce 48. The first track, "Colors," has a tropical beat and high-pitched singing. The second track, "O' My!" is fun, with a glitch-hop breakdown in the middle. The hook reminded me of Hyolyn's song, "BAE", which has a similar, but distinct, sound of its own. The final original track is called "Memory", and is a ballad. This album very intentionally encompassed a wide range of genres. I'd expect the group to zero in on one or two specific concepts for future mini-albums and full releases.
Albums with a wide range have their pros and cons. While there is something for everyone on it, it isn't necessarily everything for everyone. If that sounds confusing, think of it this way: there aren't a ton of people who like every genre done in this album. Some people will like every genre represented within this album, but there are also a lot of people that will tune out during a ballad or a more EDM song. But, with all of this being said, variety is a good thing for a group to include in its debut. The group's versatility is apparent from the range of styles.
IZ*ONE CHU
While Produce 48 left screens back in August the group will stay on TV past their debut. Variety show IZ*ONE CHU is a four episode program which shows the group in a much more casual setting. At the very least, it's not the competitive setting that they have been seen in before. The show serves as a way for people to get to know the members of the group.
What's Next For IZ*ONE?
The group has already seen a successful debut, and it's only been a day. What comes in the next few weeks is yet to be seen, but is highly anticipated.
Main Image Credit:
By hdpics (http://hdpics.tistory.com/292) [CC BY 4.0 (https://creativecommons.org/licenses/by/4.0)], via Wikimedia Commons