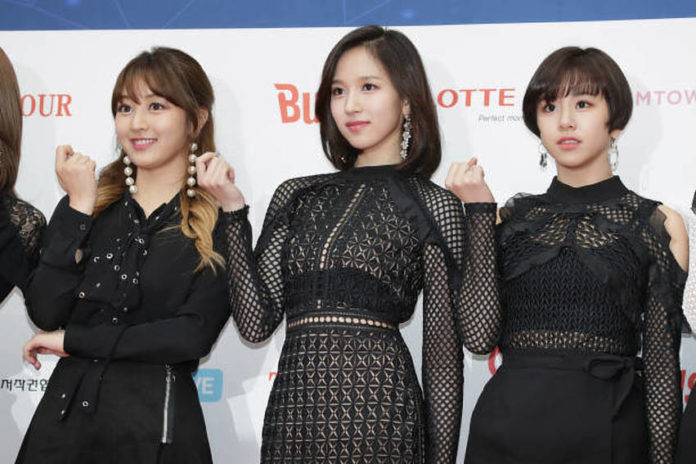 We are now in December. Snow is falling (depending on your location), and we are about to dive deep into gifts, turkey dinners and Christmas music. But before that, let's take one last look at the month of November and the new K-Pop releases that it brought. The month had tons of big groups putting out music, including EXO, TWICE, Red Velvet, and NCT 127. Let's look at my choices for the best songs from last month.
A Final Look At The Top K-Pop Tracks In November
EXO – "Tempo" & "24/7"
For the first time this year, EXO came together to make music. The side project EXO-CBX made music in the first half of the year, with "Blooming Day" and "Horlolo" becoming hit songs. Marking EXO's November return, the album "Don't Mess Up My Tempo" was an 11 track album from SM Entertainment's main boy group. The project was lead by the title track "Tempo." A lot of songs this month had the same theme in that you had to listen to the song a few times before you got into it. When I first heard this song I wasn't a fan, but now I have the song on repeat. The song sounds very experimental, similar to NCT 127's song "Simon Says," which will be mentioned later. You can't pinpoint one genre that this song embodies. Instead it can be described as a melting pot of numerous styles. Another song from the very extensive project from EXO which piqued my interest was "24/7." The song came six tracks into the album with a very laid back beat and hook.
K/DA – "POP/STARS"
K/DA came out with a collaboration that couldn't have been predicted in the months before. In a special project put together by Riot Games, the creator of League of Legends, a group was formed to put out the song "Pop/Stars" to promote the game's "K/DA" line of character skins. The unlikely pairing of (G)I-DLE, Madison Beer and Jaira Burns made what turned out to be a great song. The music video depicts four League of Legends characters—Ahri, Akahli, Evelynn and Kai'sa—singing the song. The song was also performed live at the game's World Championships with what was an amazing combination of CGI and real life. The song switches between English and Korean. Of course, (G)I-DLE's work on the track was what made it eligible for this list. The song has gotten numbers that some K-pop groups don't achieve, currently sitting at 105 million views on Youtube just over a month after it's release.
Girls' Generation member Hyoyeon has reinvented herself in 2018, now going under the alias of DJ HYO and making EDM oriented songs. In early 2018 it was her collaboration with producer and DJ Ummet Ozcan that put out "Sober," a song with a commentary on acceptance. To put a wrap on 2018, Hyoyeon collaborated with another DJ, 3LAU, for the song "Punk Right Now." This song is much more playful than the one before. The vocals in the song feel like they switch from very soft to more aggressive sounding once you go the hook of the song. The one thing that I dislike is that the music video robbed the project of the amazing dance routine that came with it. Luckily, a dance practice of the song was put online, which honestly I prefer watching over the actual music video.
2018 was a year where The Boyz worked hard. After their debut in late 2017, they put out three music videos titled "Giddy Up," "Right Here" and now "No Air." Their newest release felt like a necessary change for the group after their last two singles felt like the same style. While "Giddy Up" and "Right Here" were two great tracks, they both followed the same formula and same sound. This song tones down the energy that the group has held for a while now. The choreography stayed as intense as it has been in the past for them. It has a hint of tropical pop in the song but doesn't go fully into it like their summer songs did. The Boyz continue to be a top contender for rookie boy group of the year.
Gugudan – "Not That Type"
I can't speak about Gugudan like I know a ton about the group. They had the song "Chococo" last year, which I loved, but other than that I don't know the group that well. Although what I do know is that their recent mini-album Act.5 New Action was full of hits. Along with the title track "Not That Type," the album had two other great songs. "Not That Type" was a song that paired impressive vocals with a mean beat. The group dressed in street wear and looked pretty cool. It showed that they can conquer many different styles. The song "Dear" on the mini-album felt like an unofficial 2018 Christmas bop. "Pastel Sweater" was a song for people who needed more of a bubblegum pop sound from the group in a track.
TWICE – "YES or YES"
If you had to boil 2018 down to two groups you would have BTS and TWICE. BTS remained at the throne of K-Pop and continued their worldwide expansion. But while that was happening, TWICE was also batting 1.000 and continuing their impressive pace of publishing music. I personally expected "YES or YES" to be TWICE's sign off for 2018, especially since they did a Christmas album last year, but I was wrong. TWICE will be putting out more music in December. "YES or YES" felt like it kept the glittery, cute sound that is the group's trademark, but it had a slightly darker music video, not necessarily because of the demeanor of the members in the video, but just due to the visuals. This isn't the bright daylight music video that "Likey" is, nor is it the crayola colour package that is the "Heart Shaker" music video.
NCT 127 – "Simon Says"
The last two months have been anything but slow for NCT 127. The group put out the song "Regular" in October, and then only one month later released "Simon Says" as part of the huge compilation album titled Regulate. Similar to the other boy group from SM that put out music this month, NCT 127 had a very experimental sound with "Simon Says." The song has quite a large amount of English lyrics in it, so it's easy to get it caught in your head. The choreography for the song is amazing. It's worth watching a music show performance from the group.
Red Velvet – "Butterflies" & "So Good"
I'll come clean: I personally did not enjoy the title track "RBB." Despite this, I found the other tracks on the mini-album phenomenal. I've always considered Red Velvet a group that has very well put together projects. Some groups have good title tracks but don't have very good b-side tracks. Red Velvet very often puts out b-side songs that show another side of the group that doesn't get seen in music videos. The song that caught my ear the most was "Butterflies." This may be my favourite Red Velvet b-side song when you exclude the R&B songs. "So Good" is also worth a listen. Red Velvet mixed their "Red" and "Velvet" together for this track, making an interesting Pop and R&B mixture.
Lovelyz – "Lost N Found" & "Like U"
Very similar to the previously mentioned Red Velvet, I feel Lovelyz is one of those groups where listening to their whole projects is worth the time. With their new mini-album Sanctuary, they put out the song "Lost N Found" as the title track. It's a similar sound to the song "Destiny," which was put out in 2016. While I enjoy what Lovelyz makes, the group seemingly doesn't leave its comfort zone. They have a distinctive sound that they did not stray away from in this song. Another song on the release that I found good and maybe even better than the title track was "Like U." Member of the group, Kei, who is an amazing singer, handles the hook mostly for this song. With the snap of the finger this song switches tempo and tone.
A Playlist of All The Picks From November
Last Word on November's K-Pop Releases
Earlier this month I thought that December would be a slow month. Well, this week I was proven wrong. EXO and TWICE are set to put out even more music before the year concludes. The final list of 2018 has a chance to be just as good as months before.
To stat up to date on K-Pop and other music releases, check out LWOS Life: Music.
Main Image Credit: