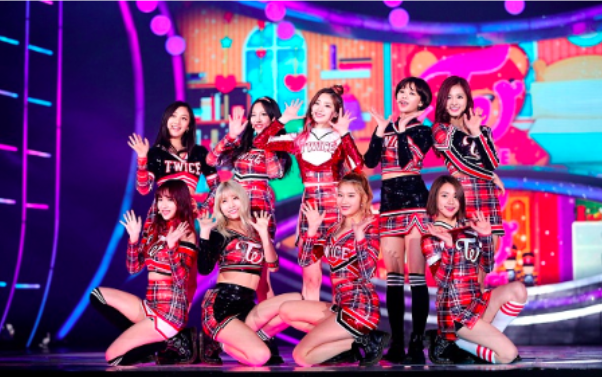 The week ahead of us is one with tons of names. It was only unveiled in the week prior that TWICE, EXO and Ladies Code would be joining this week's list of releases, along with the already announced DAY6. For a few weeks now the floodgates have opened for Christmas music, and that only continues next week. Let's take a look at the sometimes festive, sometimes not release schedule in K-Pop for next week.
12/10/18: DAY6 – Remember Us: Youth Part 2
After the group's last Japanese release Unlock back in October, DAY6 returns next week with an eight-track mini-album Remember Us: Youth Part 2. The project is a sequel to Shoot Me: Youth Part 1 which came out in June. The title track "Shoot Me" came with the release, and was nominated for Song of the Year at the MBC Plus X Genie Music Awards. Fellow JYP group TWICE is covering the holiday concept this year, so DAY6 went a different route. The band is putting out a synth-pop sound with a very nostalgic looking music video, from what the previews have shown. Out of all of the groups showcased this week, DAY6 has had the longest promotional buildup for a release. The scene's biggest idol band is looking to close out 2018 with a hit.
| | |
| --- | --- |
| 11/22/18 | |
| 11/25/18 | |
| 11/26/18 | |
| 11/27/18 | |
| 11/28/18 | |
| 11/29/18 | |
| 11/30/18 | |
| 12/1/18 | |
| 12/2/18 | |
| 12/3/18 | |
| 12/4/18 | |
| 12/5/18 | |
| 12/6/18 | |
| 12/7/18 | |
| 12/10/18 | |
12/12/18: TWICE – The Year of "Yes"
Only a month after releasing mini-album YES or YES, girl group TWICE comes back with what should be their final release of 2018. The special album The Year of 'Yes' includes new track "The Best Thing I Ever Did," which is the group's first major foray into R&B. The group is known for their bubblegum pop music that is almost always in a very high key. From the music video teasers, you can tell that this will not be the same case. The song will also have a holidays/Christmas theme. The group made a Christmas themed song last year titled "Merry & Happy" for their winter release. This will be the group's seventh music video this year when including Japanese promotion, which is two more than 2017 had.
The album offers the same b-side tracks that their previous release had, but also includes a Korean version of their Japanese song "Be As One." The nine-track release will come with a photo book, CD, photo card, QR code card, and a sticker in the physical edition, with an extra poster and photo card if you pre-ordered.
| | |
| --- | --- |
| 12/2/18 | |
| 12/3/18 | |
| 12/4/18 | |
| 12/5/18 | |
| 12/6/18 | |
| 12/7/18 | |
| 12/8/18 | |
12/12/18: Ladies Code: The Last Holiday
Veteran K-Pop group Ladies Code has stayed out of the limelight as a group, with Ashley and Sojung making music as solo acts. For the first time since 2016, the trio is ready to come back with a winter single titled "The Last Holiday." The song is still four days away so there isn't much information out there, but there are a few teaser images online. There isn't much to analyze about it currently other than that it is a Christmas song.
12/13/18: EXO – Love Shot
After EXO's release of "Tempo" last month, a repackage will be sold next week with new track "Love Shot." Other than teaser images there isn't a whole lot out about the project. The teaser sounds dramatic, with scenes of guns and imagery of flowers and playing cards. By no means does the group intend to go Christmas caroling with a song like this. No tracklist has been released for the project yet.
| | |
| --- | --- |
| 12/2/18 | |
| 12/5/18 | |
| 12/6/18 | |
| 12/7/18 | |
| 12/8/18 | |