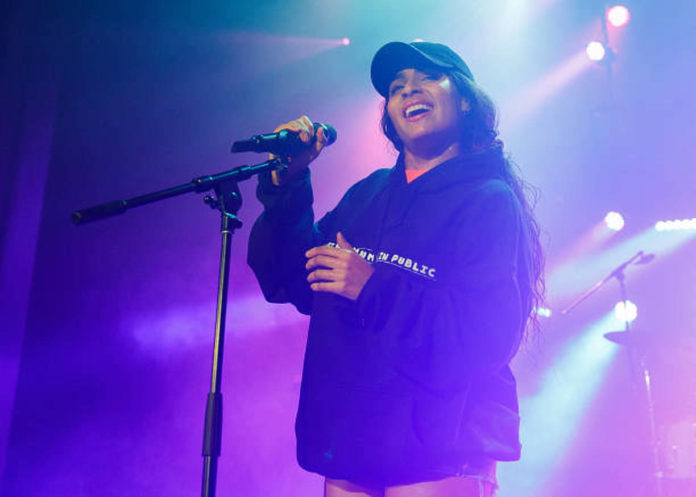 27-year-old Jessie Reyez is not yet a household name, but there are those who believe that's about to change. The up-and-coming Toronto-born singer-songwriter is receiving praise from some of the biggest names and most influential voices in the music industry.
Jessie Reyez is Someone to Watch
What the Industry is Saying
On a recent Instagram post, Toronto rapper Drake called her a "national treasure." In fact, Reyez was the opening act for the multiple Grammy Award winner when he played an exclusive show at Chateau le Jardin in the northern suburbs of Toronto last month.
Hip hop icon, Eminem, has said the "Figures" singer is a rising star. Reyez co-starred in Eminem's recently released "Good Guy" video and is featured on two songs in his new album, Kamikaze. The 46-year-old rapper from Detroit first saw Reyez perform on the Late Late Show with Seth Myers and has been a fan of the Toronto-born singer-songwriter ever since.

Besides the support from Drake and Eminem, Rolling Stone magazine identifies Reyez as 10 New Artists You Need to Know; while Billboard magazine lists her in their 10 Hip-Hop and R&B Artists to Watch in 2018.
She's Even Better Live
All you have to do is take in a live show and it's easy to see why there's so much hype around Reyez – the 2018 Juno Award winner for breakthrough artist of the year. Reyez is talented, high energy, and has a unique and powerful voice. In addition, her strong stage presence allows her to connect with her audience and provides a platform for her to deliver a positive message.
Having been on tour since the summer, Reyez made her homecoming recently when she played two sold out shows at the Danforth Music Hall in Toronto. And she definitely did not disappoint.
Aside from her four-member band, Reyez also enlisted the help of her father in her final show in Toronto, having him play the guitar while she performed an acoustic version of "Figures." Then, to the delight of those in the mosh pit, Reyez and her dad indulged in a brief crowd surfing session.
Personal Struggles and Success
Given the title of her current EP is Being Human in Public, Reyez certainly comes across as genuine, and what you see of her on stage is what you get. During her show, Reyez spoke openly and honestly about her battle with depression, then leaves her fans with a positive message from her journey.
Reyez also spoke candidly about her experience with a record producer – who has also been accused of sexual misconduct by other women. The 27-year-old revealed that the experience was the inspiration behind her single "Gatekeeper." She highlighted the fact that her battles with anxiety, her weight, and depression have made a her a stronger person.
After the conclusion of her two shows in Toronto, she posted a message on Instagram to express her gratitude. The post speaks directly to her loyal fans and those in her corner who have made her dream possible. "I'm gonna get sappy," she writes. "I'd be lost without music so thank you for gifting me my dream. I know life is short but I am very grateful for right now."
Last Word on Jessie Reyez
While her two performances in Toronto marked the end of her tour, Reyez's supporters believe this is just the beginning and there are greater things to come. In a recent interview with Sway Calloway, Eminem said Reyez has what it takes to become a major superstar. "Right now, my personal opinion, I think she is really going to blow up," said the hip hop icon. "I've seen very talented people that will not do that; but I think that I would put my money on her."
Main image credit: