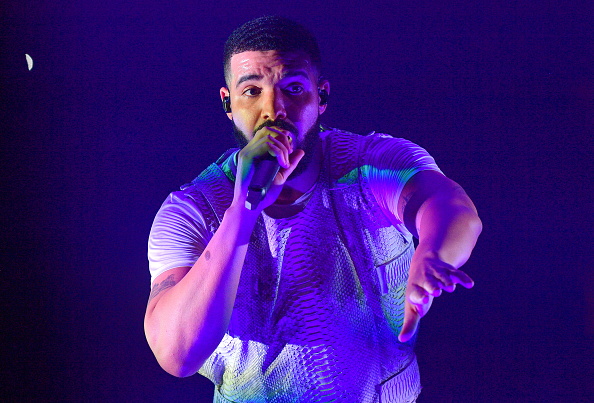 The year 2018 is almost coming to a close. We have seen major game changers in the music industry, and some of the biggest singles of all time. From Drake to Ariana Grande, and almost every artist in-between, 2018 was a big year for music.
Here is a definitive list of some of the hottest, biggest, and best songs of 2018.
Top Ten Songs of 2018 Featuring Drake, Post Malone
1. "In My Feelings" – Drake
Certainly a juggernaut of 2018, this was a definitive song this past summer as well. Musical genius Drake cranked out another fantastic hit that not only had everyone bumping, but inspired an online challenge amongst his fans and of the life. This song is catchy, lofty but insane at the same time. This music video is amazing as well. Drake sporting a sumptuous beard and a flashy grill to boot.
2. "Promises" – Calvin Harris feat. Sam Smith
This song is truly euphoric. A match made in heaven, an all-star duo, need I say more? Sung by Sam Smith and composed by Calvin Harris, this song is almost like a throwback to an older decade. This tune definitely has an 80's vibe to it, flashy, soft but has a pop/house dance feel to it. Even if you're not a fan of Sam Smith, give credit to his sexy voice. He could read the phone book or the Bible for all we care and it would still sound so amazing.
3. "Perfect" – Ed Sheeran
Probably Ed Sheeran's biggest single to date. Honestly, it's a total tear-jerker. It's heart-wrenchingly beautiful. It's soft, sweet, and sappy. But, it is hard to deny how lovely this song sounds. And it's hard to not love how frumpy and innocent Ed is; he's an honest and creative musician. Even Queen Bey herself admitted to loving this song. So much so, Ed and Bey even made a duet version of this song.
4. "Make Me Feel" – Janelle Monáe
Janelle Monáe is probably one of the most prolific and creative musicians of this day and age. This song has a clear and resonating feel from the 80's, a true throwback to Prince. You could call it the second part to "Kiss" by Prince. The music video is especially creative, and has so many themes to it. This song has energy, funk and dance vibes to it, and it is great.
5. "thank u, next" – Ariana Grande
Ariana Grande is our generation's Mariah Carey. She's glamorous, gorgeous and great. But, when she dropped this song, it had everybody taking notice all over social media. Straight up, the music video is genius and hilarious. It draws inspiration from famous pieces of pop culture, such as Mean Girls and Legally Blonde. All the while Ariana sings about her previous relationships. It is a bit ambiguous what she means by "thank u, next." Thanks for the memories or on to the next one?
6. "Pop Stars" – Madison Beer, (G)I-DLE and Jaira Burns
Easily one of the best and most monstrous tunes of the year. Hailing from the creative genius of Riot Games, this song can be summed up in one word: infectious. Everything about it is flawless: the lyrics, the video, the fashion. This song has it all. A couple of boss-ass girls, who can sing, rap and dance. Combine that with K-Pop influences and League of Legends champions, and voila! You got yourself a popping tune for the ages.
7. "God's Plan" – Drake
Smooth, subtle, and sweet. It's a typical Drake song with typical Drake beats and sounds. Need me to explain it better? This song managed to break records as a top charting single, staying in the top 10 for almost 26 weeks ("One Sweet Day" by Mariah Carey still holds onto the record for longest running single in the top 10.) Drake also managed to commit acts of charity to those who were in need in the music video. Selfless and great, that's how Drake is.
8. "Sunflower" – Post Malone and Swae Lee
A sweet and sensitive tune, straight from the movie Spider-Man: Into the Spider-Verse. It's both extremely heavy and soulful at the same time. Strange coming from Post Malone. Both Malone and Swae Lee offer a nice duet, which contains elements of funk and electronic songs. This song is perfect for a rainy day, and stay comfy cozy inside, wrapped up in blankets.
9. "I Like It" – Cardi B, Bad Bunny and J Balvin
Catchy, dancey, spicy, hot, and shiny. Cardi B already made her stamp on this day and age, whether or not we were ready for it. She's mean, rich and tough, but she can spit hot rhymes. The way she busts a note in this song is infectious and we all can't help but sing along to it. The tropical/Latin American vibes to it make it a summer smash song, and one of the best songs of the year.
10. "Psycho" – Post Malone feat. Ty Dolla Sign
Two hard and heavy rappers in this song, it's great. Post Malone is known for his smooth and soft rapping style, and adding Ty Dolla Sign is genius. This song is catchy, and perfect for a late night kickback at your friends house. The music video is quite creative, implementing a Mad Max/apocalyptic feel to it. It will certainly be a staple at future Post Malone concerts for years to come.
Main Image Credit:
Embed from Getty Images