Why hibernate solo this winter? Invite some friends over and take advantage of the season's best activities, sports, food, and drinks. Even those who dislike the season will have a hard time saying no. If you're the person who dislikes the season, invite everyone over to your home to watch the game or play a game and have your groceries delivered so you won't have to face the bitter cold. Want to host a game day but are unsure how to prepare? The following are a few menu ideas that will help you.
The Best Menus for Every Type of Winter Game Day
Sports Event Viewing Party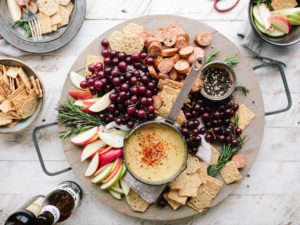 When it comes to having friends over for a game, finger foods and chips 'n' dip reign supreme. So why get rid of a good thing? Put a different spin on it and take advantage of the season's offerings and indulgences. Stick to warm, comforting snacks like spinach and artichoke dip, a hot cheese dip, or a cheese ball. Wings, meatballs, sliders, pizza rolls, and hoagies are still good options if you're looking to provide a meal for your guests. But you also might want to add some more festive options like deviled eggs, holiday pudding or mini cakes, or some seasonal canapés. Who says your game day menu has to be simplistic?
As far as the drink selection goes, pick up a few seasonal beers like Great Lakes' Christmas Ale, Dogfish Head's Oak-Aged Vanilla World Wide Stout, or a Fremont Brewing Imperial Winter Ale. You may also want to have a variety of liquors and liqueurs on hand to make festive drinks for guests who are looking for something a little more indulgent. If you're not sure what to have on hand, consider some of the drink options in the next paragraph.
Game Night with Friends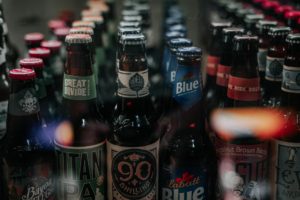 If you want to have the ultimate winter night in, consider hosting a game night with your friends. For the menu, this is a great opportunity to veer away from the typical selections of chips and pizza and indulge in more seasonal foods and drinks. As far as the drink menu goes, pick a few seasonal options and get ingredients for drinks like Irish coffee. And you can never go wrong with a little hot cocoa or eggnog on a cold winter night.
Skip the pre-made, flavored mixed nuts and make your own — they're quick and easy to make and far more addicting. Aim for at least two or three combinations of sweet, salty, and savory flavors like honey-roasted or spicy buffalo nuts. This same approach can be applied to popcorn, as well. And don't forget the sweets! Add in some seasonal candies or cookies to please the sweet tooth of your fellow players. After all, a winter game night in is the best time to indulge in good company and great food.
Recreational Sports Games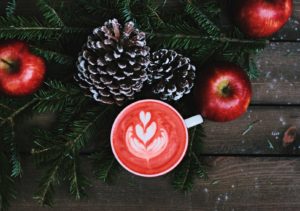 If you love winter sports, then this is the perfect time of year to get a group together to play a game of football or hockey. But don't forget the refreshments! Depending on the location of the game, you could bring snacks and drinks with you, or possibly invite everyone back to your place for some post-game relaxation and refreshments.
If you're inviting people over to play a game in your backyard, make sure to stock up on water, Gatorade, and a few different types of beer (if playing in a public park or area, skip the beer). As far as the pre-game menu goes, stick to simple foods that are easy to eat on the go. Stock up on bananas, apples, protein bars, and trail mix. But if you're not opposed to winter grilling, consider getting some hamburgers, hotdogs, and seasonal veggies to grill.
For post-game refueling, you'll want a mix of simple carbs and protein. Since it's colder outside, it's the perfect time to make some post-game hot cocoa (with milk, not water). Want to make it Irish? Make sure you have some Baileys on hand. For the post-game menu, stick to a mix of nutritious foods and comfort foods like mixed fruits and veggies, tacos, guac and chips, pulled pork, or whole-grain pasta. Prep everything before the game so you don't have to worry about cooking post-game when you're hungry and tired.
Last Word on Winter Game Day Menus
Hosting a game day with friends is the perfect way to beat the winter blues and indulge in your favorite pastimes and comfort foods — and hang out with great friends. So what are you waiting for?