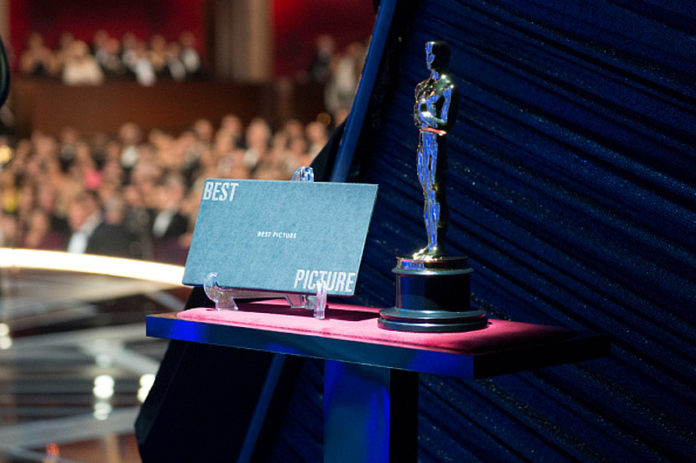 The 91st Academy Awards are set to be held next month and the nominees have just been announced! Roma and The Favourite are the two most nominated films with 10 nominations each. We are also seeing the first ever superhero film to ever receive an Oscar nomination for Best Picture in Black Panther. There are also some notable snubs including Bradley Cooper missing out on a Best Director nomination for A Star is Born, Timothée Chalamet not landing a Best Supporting Actor nomination for Beautiful Boy, and Justin Hurwitz not being nominated for his score for First Man, even after winning the Golden Globe in that category. There are also some long overdue first-time nominees like Paul Schrader for Best Original Screenplay and Sam Elliott for Best Supporting Actor.
Snubs and surprises aside, now that we know who the nominees are, it's time to start predicting. Below are twelve of the major Oscar categories and their nominees. While we still have a month to speculate, these are some early predictions for who will take home the statue in each category during the 2019 Oscars. Some of these categories will be tighter than others, but it doesn't take away from the fact that we have a fantastic field of nominees this year that include a wide range of films.
And the nominees are…
Oscars 2019: Predictions and Convictions
BEST PICTURE
Here are the nominees…
Black Panther
The Favourite
Roma
A Star is Born
Just a month ago, A Star is Born was the runaway favorite here. However, the film has lost a ton of steam during awards season, most notably losing in nearly every major category it was nominated for at the Golden Globes. Bohemian Rhapsody and Green Book took home Best Picture wins at the Globes, but neither film had to go up against the powerhouse that is Roma. Roma has already nabbed 21 Best Picture wins this season and will likely become the first film to win the Academy Award for both Best Foreign Film and Best Picture.
Winner: Roma
BEST DIRECTOR
Here are the nominees…
This is shaping up to be a strong year for foreign films and this category is a major reason why, with Polish director Pawel Pawlikowski and Mexican director Alfonso Cuarón both receiving nominations.  Spike Lee finally gets his first Best Director nomination, but I don't think he takes this one home.
The reality is that no one here is touching Cuarón. Roma may have managed to garner a couple of acting nominations, but he is the true star of this film. This is a black and white foreign language film with no score that managed to get a Best Picture nomination. That is a testament to the strength of Cuarón's direction. The style and technique that he brought to this film reminded me of some of Akira Kurosawa's work, not to mention he directed a first-time actress to an Oscar nomination. This is Alfonso Cuarón's award to lose.
Winner: Alfonso Cuarón—Roma
BEST ACTOR
Here are the nominees…
The Best Actor category is stacked this year and that's even with the borderline disrespectful snub of Ethan Hawke (He has 29 Best Actor wins for his role in First Reformed, more than double what Bale and Malek had combined, but was somehow overlooked by both the Hollywood Foreign Press and the Academy). Hawke probably wasn't going to win over either Bale or Malek, but he was certainly deserving of a nomination.
Christian Bale and Rami Malek each gave titanic performances this year and it's almost a 50-50 shot as to who walks away with the Oscar. It also wouldn't be surprising if Bradley Cooper managed to sneak in and grab the award. I legitimately forgot that it was Christian Bale on screen for large chunks of Vice — the man transformed into Dick Cheney — so I still lean him over Malek by the slightest of margins.
Winner: Christian Bale – Vice
BEST ACTRESS
Here are the nominees…
I want to start out by saying that Toni Collette was brilliant in Hereditary and was a major oversight at both the Globes and the Oscars because that film as a whole is being entirely disrespected. Okay, now we can continue.
While Lady Gaga was an early favorite for this award, I will reiterate again that the A Star is Born hype may have peaked a little too early, evidenced by the fact that it is not taking home nearly as many awards as previously expected. Glenn Close, Olivia Coleman, and Melissa McCarthy have all taken home more Best Actress awards this season than Gaga after her hot start in some of the earlier ceremonies. While Olivia Coleman can certainly walk away with the statue here, this is Glenn Close's seventh Oscar nomination without a win. She has all the momentum going into the night, and I think it ends with her finally winning that ever-elusive award.
Winner: Glenn Close – The Wife
BEST SUPPORTING ACTOR
Here are the nominees…
Where is Timothée Chalamet? Why he has not been getting much awards love this season for his role in Beautiful Boy is a mystery to me. He was exceptional in that film. On a brighter note, Sam Elliott finally gets his much deserved first Oscar nomination! While it's great to see him nominated, this is a two-horse race between Mahershala Ali and Richard E. Grant.
Where Grant gave the more animated performance, Ali was more subtle and nuanced. This is especially evident in a scene where Ali comes across a group of African American workers in a field. Ali never says a word in the scene, but his facial expression, especially in the eyes, tells more than an entire page of dialogue. Green Book was a big winner at the Golden Globes and part of that was a Best Supporting Actor win for Ali. I think he carries that momentum to an Oscar win.
Winner: Mahershala Ali – Green Book
BEST SUPPORTING ACTRESS
Here are the nominees…
Regina King has dominated this category all season and is the odds-on favorite to take home the Oscar. She gives a powerful performance as Sharon Rivers, a mother trying to clear the name of her soon-to-be son-in-law, in If Beale Street Could Talk. The film itself did not get as many nominations as expected but this is one nomination that it will not lose.
Winner: Regina King – If Beale Street Could Talk
BEST ORIGINAL SCREENPLAY
Here are the nominees…
This is (somehow) Paul Schrader's first Academy Award nomination (he wrote Taxi Driver and Raging Bull for Christ's sake!) and it is much deserved. Honestly, every part of me wants to see him take this one home. However, with all the love that The Favourite is getting, it has to win at some point, and this category likely presents its best odds to do so. There is no denying the strength of this screenplay in both the dialogue and the intricacy of the character dynamics presented. Green Book did take home the surprise win at the Golden Globes but I don't think it repeats here.
Winner: Deborah Davis, Tony McNamara – The Favourite
BEST ADAPTED SCREENPLAY
Here are the nominees…
This is going to be a tight race. I could see any one of BlacKkKlansman, If Beale Street Could Talk, or Can You Ever Forgive Me? taking home the award. I give the slight edge to BlacKkKlansman for its ability to blend suspense, comedy, and relevant social commentary in one effective screenplay. It also contained some of the most gripping dialogue of any film this past year. While it was nominated for a few awards, this may be the Academy's only legitimate chance to award BlacKkKlansman, and I think they will.
Winner: Charlie Wachtel, David Rabinowitz, Kevin Willmott, Spike Lee – BlacKkKlansman
BEST CINEMATOGRAPHY
Here are your nominees…
Not to take anything away from the other nominees, but Alfonso Cuarón is going to run away with this award. Roma was one of the most masterfully shot films that I have seen in years. Much of the film consists of long takes where the camera pans slowly from left to right and back again. Through the depth and busyness of the shots, combined with the lengths of each take, Cuarn allows the camerawork to tell a story. Each frame is so meticulously crafted that they could be a work of art unto themselves. This is a no-brainer.
Winner: Alfonso Cuarón – Roma
BEST ORIGINAL SCORE
Here are the nominees…
I am seriously disturbed at the fact that Justin Hurwitz's score for First Man is nowhere to be found here. It was my favorite score of the year and my early pick to win this award, especially after the Golden Globe win. The fact that it is not even nominated is truly baffling. With that being said, Terrence Blanchard and Alexandre Desplat now have a puncher's chance, but, in all likelihood, Nicholas Britell's mellow and contemplative score for If Beale Street Could Talk will probably end up taking this one.
Winner: Nicholas Britell – If Beale Street Could Talk
BEST FOREIGN LANGUAGE FILM
Here are the nominees…
As stated earlier, this is an especially strong year for foreign films. Roma, Cold War, and Never Look Away were all nominated for other categories outside of this one, which is not a common occurrence. Shoplifters was an early favorite out of Japan and the winner of the Palme d'Or at Cannes. Capernaum is the second straight Lebanese film to be nominated in this category and was the Jury Prize winner at Cannes. That being said, this yet another award that Roma is a lock to win.
Winner: Roma (Mexico)
BEST ANIMATED FEATURE
Here are the nominees…
This is really a two-horse race between Spider-Man: Into the Spider-Verse and Isle of Dogs with the former being a heavy favorite. It featured some dazzling action sequences and packed a ton of heart. However, its main calling card is its animation. Sony introduced a new and ground-breaking animation style in Spider-Man: Into the Spider-Verse that was a mix of hand-drawn and computer-generated imagery to really capture that unique comic book look and feel. It is one film that will create ripple effects in the industry and that's more than enough reason for it to take home this award.
Winner: Spider-Man: Into the Spider-Verse
The 91st Academy Awards will air on ABC on February 24th. Coverage begins at 6:30 PM EST with the show beginning at 8:00 PM EST.
Main Image Credit: