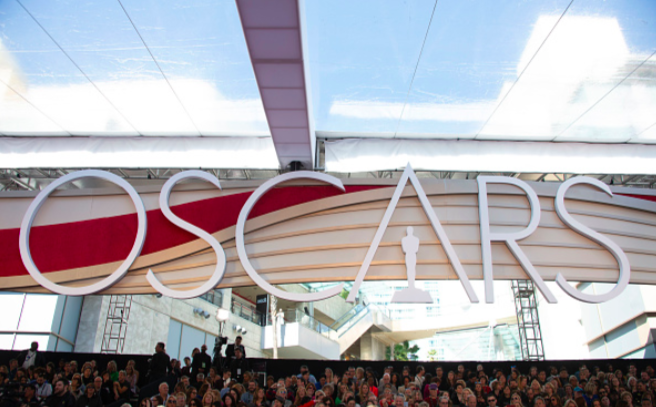 Every year, several great films get snubbed at the Oscars in all categories. Despite positive reception from critics and audiences, certain films do not receive adequate praise from the Academy of Motion Picture Arts & Sciences. However, that doesn't mean they don't deserve any kind of recognition. So instead of ranking my overall best films of 2018, this list will feature those that were completely snubbed at this year's Academy Awards, from Best Picture to the technical categories.
Forewarning, you may not see your favorite films on this list. This is only based on what I've been able to watch this past year. So some of these choices will be controversial.
2018's Greatest Films Snubbed by the Academy Awards
10. Deadpool 2
You're already wondering why this is even on the list. But come on, it's no surprise that superhero films have been dominating Hollywood. Deadpool 2 is a sequel that, in my opinion, is far better than its 2016 predecessor. From its great abundance of dark humor to bloody brilliant action pieces, to Josh Brolin as Cable, to the surprising emotional weight of the story, Deadpool 2 delivers exactly what you expect it to be and more.
Additional Snubs:
Best Editing
Best Sound Editing
Best Sound Mixing
Best Visual Effects
Best Original Song – "Ashes" by Celine Dion
9. Halloween
If you recall my piece about the Halloween franchise, you'll know that it has a complicated history in terms of quality and continuity. So when Halloween was released as a straight sequel to the 1978 classic from Universal Pictures and horror producer Jason Blum, ignoring all previous storylines, it was quite the welcomed surprise. Jamie Lee Curtis returns in her iconic role as Laurie Strode, as she deals with post-traumatic stress from her first encounter with the masked serial killer Michael Myers forty years prior when he escapes from prison to face her again. This sequel proves to be entertaining and scary while also honoring its own mythology.
Snubs:
Best Actress in a Leading Role – Jamie Lee Curtis
Best Editing
Best Sound Editing
Best Sound Mixing
8. Game Night
Comedies are a pretty hard sell these days. Everything is subjective based on the audience's tastes and senses of humor. So in terms of straight comedies, many have declared Game Night as the funniest movie of the year. Jason Bateman and Rachel McAdams star as a competitive couple who take place in a deadly game night with disastrous and hilarious results. What's great about Game Night is its ability to flip the switch on the viewer's expectations. When you think a situation will go a certain way, it goes in another direction entirely. Any comedy that manages to throw in as many twists and turns while also being consistently funny deserves more praise.
Snubs:
Best Original Screenplay
Best Supporting Actor – Jesse Plemons
Best Editing
7. Sorry to Bother You
This was definitely one of the strangest films of 2018. The directorial debut by former rapper Boots Riley centers around a telemarketer played by LaKeith Stanfield who uses a special tool that elevates him into the world of corporate greed, going against the views of his girlfriend, played by Tessa Thompson, and activist friends. Sorry to Bother You exists in its own alternate reality that doesn't feel the need to explain itself. It's weird and it knows it. It also is not lacking for social commentary, being hugely anti-capitalist. All of these elements make Sorry to Bother You a surprisingly original and funny ride.
Snubs:
Best Original Screenplay
Best Editing
Best Makeup and Hairstyling
6. Hereditary
Halloween may have been a blessed treat for horror fans, but Hereditary is the scariest film of the year, bar none. From first-time feature director Ari Aster, the film is centered around a grieving family dealing with strange occurrences after their grandmother passes away. That is all that can be revealed about the plot, because Hereditary is something that needs to be experienced in order to appreciate the gravity of its terror. Toni Collette plays the mother of the family and gives a strong performance that is Best Actress-worthy. If you're curious about how scary Hereditary is, then watch it… if you dare.
Additional Snubs:
Best Original Screenplay
Best Cinematography
Best Editing
Best Sound Editing
Best Sound Mixing
5. Creed II
It's so baffling how Creed II didn't get as much love or appreciation or even promotion as the first Creed did. Creed dealt with Adonis "Donny" Creed (Michael B. Jordan) making a name for himself in the world of boxing under the teachings of the great Rocky Balboa (Sylvester Stallone) while living in his late father's shadow. But Creed II forces Donny to deal with his father's demise headfirst as his latest opponent is the son of Ivan Drago (Dolph Lundgren), the man who killed him. Yes, it's another sequel on a list that already features three sequels, but it's an emotional knockout with the dramatic charge that's reminiscent of the old Rocky films while also standing out as its own series.
Best Actor – Michael B. Jordan
Best Supporting Actor – Sylvester Stallone
Best Cinematography
Best Editing
4. Eighth Grade
Comedian Bo Burnham writes and directs a film for the times and one of the more under-appreciated hits of the year. Eighth Grade is about, well, an eighth-grader named Kayla (played by Golden Globe-nominee Elsie Fisher) and her last week in middle school as she deals with fitting in socially while also making motivational vlogs for YouTube. If you're looking for a film that effectively deals with the struggles of adolescence, the complexity of anxiety, and the usage of social media in today's youth, then Eighth Grade is the way to go. Think of it as an updated John Hughes film. His work may have never been nominated, but his spirit still lives on. And it shows in Eighth Grade.
Snubs:
Best Actress – Elsie Fisher
Best Original Screenplay
3. Won't You Be My Neighbor?
We can all agree: Fred Rogers is an untouchable American icon and we need him now more than ever. In this incredible documentary by Oscar-winning director Morgan Neville, it details his life and experiences making the popular television series Mister Rogers' Neighborhood, as well as many interviews with his family, friends, and coworkers and what he meant to them. Won't You Be My Neighbor?, despite critical acclaim and becoming the highest-grossing documentary of all-time, failed to secure a Best Documentary nomination at the Oscars this year. That alone is a sin. Despite the division in today's political landscape, Mr. Rogers' messages about positivity, kindness, and loving your neighbor still resonate with all of us.
Snubs:
You already know
2. Love, Simon
It may come off as annoying to compare every great teen film to the works of John Hughes, but Love, Simon should be seen as one of them. Based on the novel Simon vs. the Homo Sapiens Agenda by Becky Albertalli, it tells the story of a closeted teenager, played by Nick Robinson, who searches for the identity of an anonymous gay student at his high school, while also preventing his family, friends, and the school from discovering the truth about his sexuality. Love, Simon is a charming and funny story with so much heart that it's impossible to not smile throughout. Much like Eighth Grade, this is another unrecognized teen hit that hopefully can be appreciated more in the years to come, especially with its subject matter and more inclusion and positive representation of the LGBT community.
Snubs:
Best Actor – Nick Robinson
Best Director – Greg Berlanti
Best Adapted Screenplay
1. Searching
Searching was forgotten by many after its release, despite positive critical reception and a decent box-office run. The story is pretty simple; John Cho plays a man searching for his missing teenage daughter. But what makes Searching so powerful is in the execution. It takes place all on a computer, using Skype, FaceTime, phone calls, the Internet, and social media to tell the story and offer clues. With this format, Searching also does an amazing job of playing with your expectations. You may think that this is just a tired gimmick, previously seen in the Unfriended films or anything found-footage, but Searching actually makes great use of technology to tell an effective story. Cho delivers a great performance and, once again, this all from a first-time director, Aneesh Chaganty. This is another great example of more inclusion in Hollywood, with great talent both on and off camera. Even though Searching got no Oscar love, it is my choice for best film of 2018.
Snubs:
Best Picture
Best Director – Aneesh Chaganty
Best Actor – John Cho
Best Original Screenplay
Best Editing
Those were my picks. What are yours?