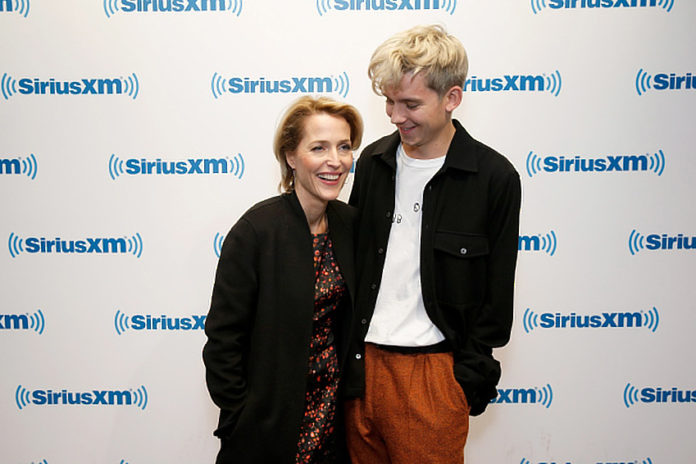 Netflix has A LOT of original shows. There's plenty to choose from when browsing the streaming service, but one of the shows that have gained massive popularity recently is the first season of the British-produced Sex Education. The show became the most talked about series since it premiered a month ago, and the show has already been greenlit for another season (or series, as they are referred to in the United Kingdom and similar regions). So, does Sex Education match the buzz it has created or is it just another overrated series? I'll break it down for anyone that has (or hasn't) watched it so far.
Netflix's Sex Education Review
Overview
Sex Education is a compilation of complex teenage storylines, centering on sex among other issues of growing up in the modern world. However, this show approaches the subject straight ahead – none of the nudity, sexual scenes, language and drug use is censored or even skirted around.
Most American viewers will recognize Gillian Anderson of The X-Files fame as Jean Milburn, a divorced sex therapist and mother to Otis (Asa Butterfield), who is dragged into a similar occupation at his school at the behest of the mischievous, rebellious Maeve Wiley (Emma Mackey).
Learning from years of his mother's excessive sharing of her work, Otis finds out he actually has the ability to help his peers through their sexual-centered problems. With the (mostly unsolicited) assistance and encouragement from best friend Eric (Ncuti Gatwa), the trio engineer a get-rich scheme selling sexual counseling while navigating their own difficult lives.
Attending the sixth form (the American equivalent of 11th and 12th grades) at Moordale Secondary School, Otis and Eric strive to rebuild their social lives – which had been non-existent to that point – while also keeping family out of their business.
Eric additionally has to navigate being one of the few openly gay students at Moordale while hiding his identity from his family, while being bullied by Adam Groff, the "screw-up" son of the school's head teacher.
Maeve is the school outcast, prevented from obtaining popularity by the mainstream due to her perceived lifestyle, even though some confide in her. She also has to deal with providing for herself without the assistance of anyone.
Jean's regular dogmatic analysis of Otis' behavior has created a rift between them, and she also attempts to rebuild her career and personal life after her divorce.
Analysis
First, I have to say that I am personally against the oversaturation of sex in television or film, and since it's integral to Sex Education's plot, there's is obviously A LOT of it.
For me, I could honestly get through it because it actually supports the story, but also because the comic relief that normally came with it made it come across better; however, I completely understand if it's unsettling to the average television viewer. Netflix was very careful about producing the sex scenes within the show, hiring an "intimacy coordinator" to ensure that actors were comfortable on set so each sexual scene was produced in good faith.
It's very clear though, that the producers are using sex to attract a younger, carnal-driven demographic.
At face value, the show seems revolutionary for openly combining the teenage experience and sexual exploration, and in certain ways it is. However, it isn't the most groundbreaking show of its nature.
IMDb notes that the premise of the series is remarkably similar to the 2007 movie Charlie Bartlett, where an outcast high-schooler also goes into business with another student and acts as a counselor to gain acceptance among his peers, before developing feelings for Susan, the daughter of the principal, which complicates things.
In fact, as you assess the theme by each episode, it bears resemblance to themes from some other school coming-of-age shows like Degrassi and 13 Reasons Why, but the comic value matches other similar adult comedies, like The End of the F**cking World, The Hard Times of RJ Berger and Big Mouth.
Still, Sex Education stands out on its own due to brilliant writing. It seems they found the right combination of moral conviction, drama and awkwardness in comparison with similar shows, but to sustain it past this one season may be extremely difficult.
The writers — led by creator Laurie Nunn — will now have to develop the evolvement of the characters now that some of the season's conflicts have been solved and also develop new plot points to maintain the mission of the show.
Last Word on Sex Education
For viewers that became attached to the show like I did, what Sex Education produced in the first season was beyond expectations, and we can only hope that they can continue on a similar path of success for the next season. Netflix has a recent history of pulling the plug on any projects trending in the wrong direction, and this type of series would be hard to re-establish elsewhere — but I have hope they can keep this scheme going.
For more television reviews, check out LWOS Life: Television!
Main Image Credit: