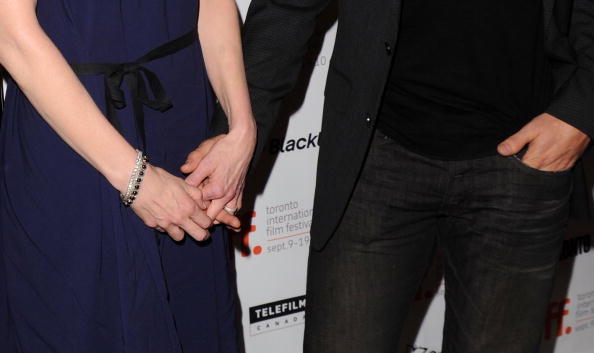 A first date is like the first job interview: the outcome of your short love story depends on how your little rendezvous goes. It's hard to overcome all that excitement because there's an important task at hand: you need to do your best to impress your companion, charm her, and emphasize your best traits at the same time. That's why your look plays a decisive role on a first date. Women pay a lot of attention to clothes, so your image will tell everything about you without words. In any case, when it comes to dating, it's better to be prepared.
Choosing a place for a date
First, you need to decide where to ask her out, as the spot will affect the way you dress. If this is a simple walk in a park, then the sporty-casual style together with comfortable shoes will do just fine. If it's a restaurant or a theater, then go for a more elegant, smart-casual outfit.
Let's be more precise. It's better to leave too simple sports-style jeans and, of course, worn out T-shirts at home. Try black or dark blue jeans with an ironed shirt of calm tones, which must be tucked into jeans. Complete the outfit with polished shoes and a stylish men's belt to match them.
Jackets
A few words about jackets (or blazers which will suit you even better): stick to the fashionable fitted models which will emphasize your figure. In a jacket, you'll look both manly and stylish at the same time. Moreover, a jacket is a universal piece of clothing: it's perfect for walks, restaurants, or theaters.
Footwear
As for the shoes, you don't have to wear only classic ones if you don't want to, especially if they're not a part of your everyday style. Perhaps, sneakers, moccasins, or topsiders will look much better in your case. Pick shoes according to a place of the date and weather conditions. By the way, don't forget to tell your companion where you're taking her because the outfit for a picnic or a walk in the park is different from the evening dress for a date at the opera.
Accessories
Now for the accessories: it's important to keep the right balance, as gold jewelry, especially if it's thick chains and bracelets, will make you look like a rapper from the 90's. And this can spoil the impression of you. Instead, put on small but elegant cuff links, a leather belt, a men's bracelet or a pocket silk handkerchief peeking out of the jacket pocket. Think for a while and choose the accessory that will emphasize your personality.
Hairstyle
A hairstyle is another important detail of your look, so don't ignore it. Don't try to experiment with your hair before the first date because if do something wrong, you'll keep focusing on it during the date and won't make the right impression on your companion. Besides, she already associates you with the look you had when she saw you for the first time, so don't reinvent the wheel. Let your hair be clean and laid slightly carelessly, so don't overdo it with hair gel. Clean nails and smooth chin – pay attention to all these little
details as well.
Perfume
As for perfume, try not to pour half of the bottle on you – the fragrance should be barely noticeable. And remember that perfume must be applied to a clean body and clothes. You should smell clean and fresh – it actually matters.
Bottom line
Stylish clothes will not only emphasize your strong suits but also give you a confidence boost. Apart from that, a carefully created image is nothing but a big 'thank you' to your lady that spent several hours preparing for this event. In addition, a nice outfit will show that you have a sense of taste and make a pleasant impression on your partner, becoming a trump card that will help you win her favor.
Main Photo:
Embed from Getty Images