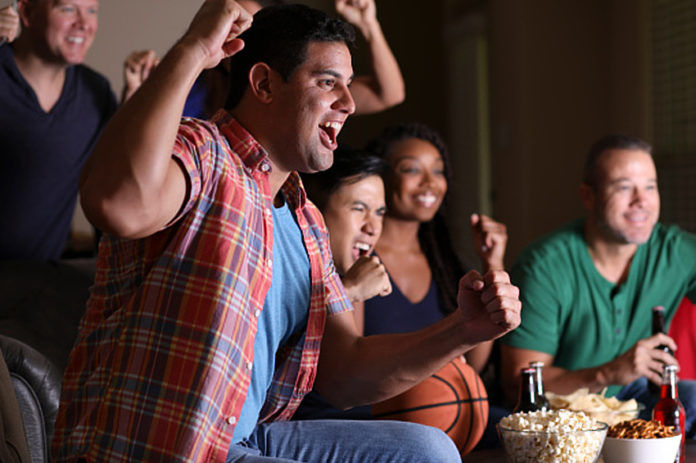 It's March Madness Party time again. The high school and college basketball tournaments are here and it's time to get your grilling menu in order. The weekend tournaments are a great opportunity to host a basketball watch party. If you're hosting some of your alumni or coworkers for a "Bracket Party," it's time to add some incredible items to your March Madness Party menu. Today, we have the incredible BBQ Pork Tenderloin Sliders, our infamous Bacon Wrapped Shrimp, and our "Jala-Buenos" to spice up the party.
March Madness Party Menu
BBQ Pork Tenderloin Sliders
1-2 pork tenderloins
Lawry's Seasoning Salt, Cajun spice, granulated garlic, black pepper
Olive oil
Your favorite BBQ sauce
2-3 packages Hawaiian rolls
BBQ pork tenderloin sliders can be done two different ways. You can grill the pork tenderloins whole or cut them into slider-sized slices before grilling. Either method is a fantastic way to serve the best cut of pork available.
BBQ Pork Tenderloin Grilled Whole
Remove the tenderloins from their packages and rinse in water then dry with paper towels. Place them into a large baggie and drizzle in olive oil and the spices. Toss the tenderloins until they are completely covered in spices.
Grill Time
Set up your grill using the indirect method with 20-25 briquettes on one side. Once the charcoal is ready, place the tenderloins on the opposite side of the grill. Close your lid and grill for 25 minutes.
Open the grill and turn over the tenderloins for even cooking. Grill them for an additional 15-20 minutes and check their temp with your meat thermometer. They do not take long so be careful not to overcook. Your target temperature is 145-160 degrees Fahrenheit as recommended by porkcdn.com at their site.
Once your tenderloins reach 140-145 brush on your favorite BBQ sauce. Grill them for 5-10 more minutes at most.
Plate Time
Remove the tenderloins and allow them to rest for 5 minutes. Next up is to slice them on an angle and place them on the Hawaiian rolls. Serve with additional BBQ sauce for dipping!
BBQ Pork Tenderloin Grilled As Sliders
Remove your pork tenderloins from their packages and rinse and dry as described earlier. Take the tenderloins and slice on an angle creating the perfect 1/2-inch thick slider-sized cutlets. Toss them into a baggie and drizzle them with olive oil and then the spices.
Grill Time
Light your grill with 20-25 briquettes in the center for direct grilling. Once the coals are ready, place the sliders in the middle of the grill directly over the coals.
The sliders will only need 3-4 minutes on each side to finish. When you think they need another minute, remove them from the grill.
Warning: grilling sliced pork tenderloin sliders requires your constant attention. Do not leave the grill EVER or you will have pork hockey pucks as a result.
Plate Time
Remove the pork sliders from the grill and brush them with BBQ sauce after they hit the platter. You can also brush the BBQ sauce on the sliders after placing them on the Hawaiian rolls. Either way creates an incredible March Madness Party slider your guests will love!
March Madness Party Side Dishes
We have two tremendously popular side dishes to serve with your BBQ Pork Tenderloin Sliders. Both of these side dishes will leave your guests amazed at your grill skills as they enjoy your efforts.
Bacon Wrapped Shrimp
Grilled shrimp is amazing as it is, but wrapping your shrimp with bacon is the ultimate way to impress your guests.
2 Pounds 9/12 or 16/20 Size Uncooked Shrimp
1 Pound of Bacon
Teriyaki Marinade (optional)
Salt & Pepper (optional)
Cajun Spice (optional)
Wooden Skewers
It's best to buy your uncooked shrimp already "peeled and deveined" which will save you time prepping.
First, take your thawed uncooked shrimp out of the package and rinse in cold water. Using paper towels, dry off the shrimp. If you are using a marinade, place the shrimp in a gallon size Ziploc bag and add the marinade 1-2 hours before grilling.
Next, cut your bacon into half slices. Take one half slice of bacon and wrap it around a shrimp, adding seasonings if you choose. Gently slide the wrapped shrimp onto a skewer so the bacon and shrimp are securely attached. Be sure to skewer both ends of the shrimp so they do not "spin" while grilling. Continue to add wrapped shrimp until the skewer is full. Do this until all the shrimp are bacon wrapped.
Grill the skewers indirect on your charcoal or gas grill. The bacon drippings will cause flare-ups so be careful if using gas. Flip the skewers every 3-5 minutes until the bacon is completely cooked on all sides. The shrimp will be done when the bacon is finished. Remove the skewers and serve to your guests on a large platter. They will be in awe of your bacon wrapped shrimp and the incredible flavor!
Jala-Buenos
10-12 XL size jalapenos
1 pound chorizo or Italian sausage
Olive oil
Lawry's seasoning salt
Granulated garlic
Chili powder
Cut off the ends of the jalapenos near the stems. Using a thin knife, core out the inside of the peppers removing as many of the seeds as you can. Take the sausage and stuff it gently into the peppers until they are full. Place the peppers in a large zip lock bag with a light drizzle of the olive oil and the seasonings and shake until the peppers are coated.
Grill the peppers indirect for 60-75 minutes until they're cooked completely. Serve with your favorite salsa or nacho cheese dip. (For an added kick, use hot Italian sausage)
Last Word On March Madness Party Grill Time
You have thoroughly wowed your guests with your grilled masterpieces during the opening weekend of the tournament. They will be left begging for another bracket party from their favorite Grill Master. Stay tuned for next week's edition of the March Madness Party Grill Time menus. We will bring you some more incredible meal options in the near future. Good luck in your brackets everyone!
Main Image Credit: