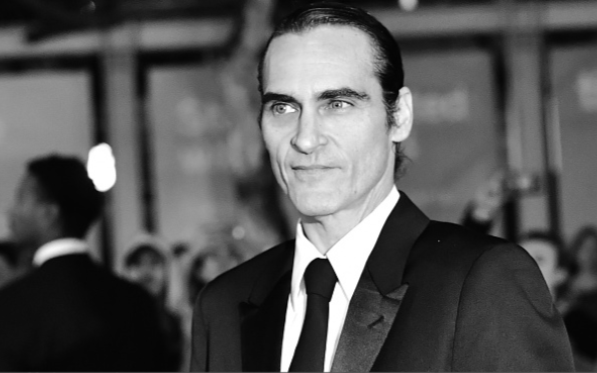 After months of speculation and no shortage of internet discussion, the trailer for Joker has finally arrived!
Joker Trailer Review
Set in a pre-Batman N̶e̶w̶ ̶Y̶o̶r̶k̶ Gotham City, Joker tells the story of Arthur Fleck, a down-on-his-luck clown/comic/street performer struggling with the weight of the world, as well as his deteriorating mental state.
After a series of incidents, mishaps, setbacks, and crimes, Arthur descends into madness, opting to apply makeup and a snazzy suit and lead the downtrodden in open revolt against the city that has kept them down.
Pull Back the Curtain
When it was first announced that DC was planning on making a movie focusing around The Joker, many rolled their eyes. How could you not? The Joker is one of the most iconic characters of all time, on screen and off, but the charm of the character is his unpredictability and his mystery.
One of the most talked about aspects of Heath Ledger's performance in The Dark Knight ten years ago (if you want to think about the sands of time) was his intentional lack of a backstory. His multiple stories about how he got his scars only added to the illusory quality of the character.
While Jack Nicholson's Joker was beloved in its time, many fans were frustrated by his backstory being laid out so concretely. And the less said about Jared Leto's performance, the better.
The Joker works well as a force of nature, almost as though he were made out of the cosmos as a polar opposite to Batman.
So you can see why people were skeptical about an origin story that would certainly give us more than we ever asked for and rob us of the Joker's defining characteristics.
Fortunately, the filmmakers have found a way to counter this problem.
In the Shadow of a Master
While Superhero films are the biggest genre in Hollywood filmmaking today, Warner Bros. has had more than its share of stumbles along the way to box-office success. Man of Steel and Batman v Superman were relative hits, but not quite what the studio was looking for given their colossal budgets. And Justice League was a complete disaster that threatened to close the book on several planned movies. Heck, the Flash movie still can't nail down a script.
The problem was clear; that Warner Bros. wasn't sure what direction these movies should take. Their budgets were too great, leading to studio meddling and interference, and ultimately the release of choppy, unfocused films.
The answer: make Joker a medium-budget character piece, in this case mirroring two Martin Scorsese classics, Taxi Driver and The King of Comedy, two stories about mentally unstable men disappointed with their lot in life, who take drastic steps of self-reinvention to give themselves a sense of purpose.
A Cast Worthy of Scorsese
As I said before, superheroes are the big game in town. Big stars are lining up just to ride those coattails (or would that be cape tails?). And the cast this film has lined up is impressive, with Zazie Beetz (fresh off Deadpool 2) and Robert De Niro (Meet the Fockers) starring in major roles.
But the actor everyone is talking about is Joaquin Phoenix as the titular Clown Prince of Crime.
Phoenix is one of the best actors working today and in the past couple of years, he has proved himself to be one of the most powerful, sympathetic, and devastating actors working today.
When Phoenix attaches himself to a project, you know its because he has found something he's keen to explore. Between his two collaborations with Paul Thomas Anderson in The Master and Inherent Vice, and the vastly underrated You Were Never Really Here as well as the emotional powerhouse that is Her, Phoenix has emerged as a character actor who always delivers unique and soulful performances.
For months, we wondered what he would bring to the role of The Joker that Hamill, Ledger, Nicholson, Romero, and (sigh) Leto hadn't already brought to the table. We knew it was going to be different (this is, after all, the first Joker not to wear a purple suit), but only time will tell if his interpretation of the iconic character will stick.
Between his Gacy-inspired makeup and his red and orange suit, Phoenix is creating something that feels both familiar and new.
This also is the first movie set in the Batman universe to not feature the Caped Crusader and I am interested to see how audiences will respond.
Last Word On the Joker Trailer
It has taken Warner Bros. almost a decade to catch up with Marvel, but it seems like they've finally arrived. Many have complained that Marvel has become complacent and samey with their success; the homogeneity of the cinematic universe limiting the more fantastical aspects of the characters audiences fell in love with. With Aquaman, Shazam, and now, Joker, it seems as though Warner Bros. has finally decided to embrace the weird.
Phoenix earned my trust long ago. Here's hoping the rest of the movie lives up to his performance.