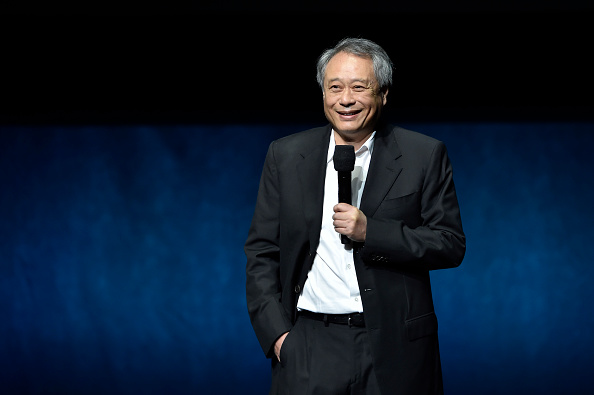 An aging hitman faces off against a relentless pursuer, his younger self. That's the plot of Gemini Man, the new sci-fi action flick starring Will Smith.
Gemini Man Trailer Released
Plot
Will Smith plays Henry Brogen, an aging assassin who is almost murdered, not just by a rival assassin, but by himself–that is to say, a younger clone of himself!
Brogen and his clone, Junior, must work together to unravel the mystery of who did this to them, how, and most importantly, why?
The Reasons to See This
Gemini Man is the latest offering by one of the most consistently interesting directors working today: Ang Lee. 
Lee is a director who avoids categorization. The Taiwanese director broke out with a trio of intimate character pieces (the Father Knows Best trilogy), before making an awards contender splash with the charming Sense and Sensibility and the brutal The Ice Storm. But he really exploded onto the scene with the wire-fu masterpiece Crouching Tiger, Hidden Dragon. He's even had numerous brushes with Oscar gold, taking home the statue for Brokeback Mountain and Life of Pi.
From intimate character pieces to repressed Jane Austen dramas to suburban malaise to western to martial arts picture to sins of the father superhero drama to a cowboy love story to an erotic drama to a breezy 60s comedy to a cg-filled introspection at sea to a 120 fps war drama, Ang Lee gonna do what Ang Lee gonna do!
Throughout his career, Ang Lee has refused to be pigeonholed. On the one hand, this means it is difficult to pin down exactly what an "Ang Lee Movie" even is, but on the other hand, this means every new Ang Lee film is a mystery. So when I heard Ang Lee was returning to the sci-fi action blockbuster for the first time since HULK, let's just say my attention was peaked.
A Long and Bumpy Road
We've been hearing drips of information about Gemini Man for a long time. But then again 'a long time' is the greatest description of just about every aspect of this picture. It's been a long time since I've seen an Ang Lee movie. It's been a long time since I've seen a good Will Smith or Clive Owen movie. And it's been a long time since I've seen a movie with a premise like this, which makes sense because this script has been floating around since the '90s.
Like The Curious Case of Benjamin Button, Gemini Man has been in some form of production for almost 25 years, at one point with Tony Scott (Top Gun, Man on Fire) to direct. Like Benjamin Button, the special effects were not sophisticated enough to de-age an actor and the time in makeup would have been cost-prohibitive.
But that was then. Now we can do this.
So finally, a high-concept action blockbuster that's been chugging along for decades is finally making its way to the big screen, with big stars and a two-time Oscar-winner at the helm and the results are… fine?
Looking at the Past
Gemini Man is a high-concept original premise, and yet, I have the sense that I've seen this movie before. Maybe that's because the twist that a character will have to fight themselves used to be an impossible task, and now it's something we do in our sleep.
In the past two years alone, we've seen actors made younger in Pirates of the Caribbean 5, Guardians of the Galaxy 2, and just this year with Captain Marvel. We've even seen a deadly man fight a younger clone of himself in Logan. 
So, if the gimmick is commonplace, you'd better have a great story to go along with it.
It's hard to tell at this juncture but the trailer doesn't exactly fill me with confidence. The story feels familiar, a trope not helped by slowing down another hit song to add a creep factor to the trailer, and while Will Smith can be a great actor when he wants to be, I am interested to see if audiences will connect with his performance or if they will find the effect to be distracting.
Last Word On Gemini Man Trailer
I had wondered why Ang Lee attached himself to this script and I think the answer is apparent in this trailer. In the past decade, Lee has been experimenting with special effects more and more frequently. Whether it's the too-ambitious-for-their-time Hulk effects, the completely CG sheep in Brokeback Mountain, or creating entire worlds in Life of Pi, Lee has been a technical innovator like James Cameron or George Lucas. But with Billy Lynn's Long Halftime Walk and now Gemini Man, Lee seems to be following in the footsteps of Peter Jackson and trying to crack the 120 frames per second that audiences roundly rejected back when the Hobbit trilogy was coming out.
I hope Lee has more up his sleeve than a high frame rate and digital make-up. An Ang Lee film is a treat, not just for their digital wizardry but for their humanity. That's what I'm most excited for but whether or not we'll get it remains to be seen.
Gemini Man will be released on October 4, 2019.