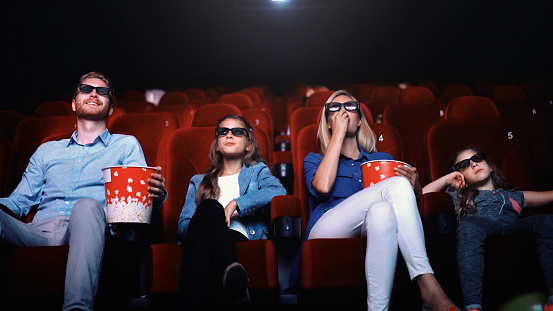 When it comes to the medium of animation, many can agree that the Walt Disney Company is pretty much the gold standard. Animated feature films are a staple of entertainment, capturing the imagination of millions worldwide. Disney especially dominates, with both Disney Animation and Pixar continuing to make box-office and critical darlings.
However, it's not like Disney is the only studio producing animated features. Several other animation companies been emerging over the years to compete with Disney, making films of their own. Studios like Warner Bros., DreamWorks, Laika, and Studio Ghibli all have many classics to choose from. So which non-Disney/Pixar animated films rank amongst the greatest? Well, here are my picks.
Top 20 Animated Films That Weren't Made By Disney
20. Spirited Away (Studio Ghibli)
Director: Hayao Miyazaki
Starring: Rumi Hiiragi, Miyu Irino, Mari Natsuki, Bunta Sugawara
Full disclosure: I'm not an anime fan. So putting what is often considered to be the greatest anime film of all-time from the highly-revered director Hayao Miyazaki at the very bottom of this list was particularly hard for me. Spirited Away is the story of a young girl named Chihiro who moves into a new neighborhood and finds herself in a world of spirits and monsters. What I eventually understood about why this film is so beloved is because of the environment and atmosphere this film gets engulfed in, as well as just being a beautifully animated film to look at. It's told from a child's point of view, but with an adult understanding. I could say I appreciate Spirited Away more than I actually like it, but it's certainly one that's impossible to dislike.
19. South Park: Bigger, Longer, & Uncut (Paramount/Comedy Central Films)
Director: Trey Parker
Starring: Trey Parker, Matt Stone, Mary Kay Bergman, Isaac Hayes
Yeah, I'm definitely not making any friends for putting this one over a genius like Miyazaki. You either love or hate South Park, there's no in between. As for the show's only film adaptation, South Park: Bigger, Longer, & Uncut, it's pretty much just a really long episode and that's what makes it great. Our favorite foul-mouthed third-graders Cartman, Kyle, Stan, and Kenny have inadvertently started a war between the United States and Canada all because they cursed at their parents. South Park has never shied away from any topic of discussion. Anything and everybody is a target and this movie is no exception, brilliantly satirizing the issues of censorship, parenting, and even the Apocalypse. It's funny, it's smart, it's vulgar, it's South Park.
18. An American Tail (Sullivan Bluth Ltd.)
Director: Don Bluth
Starring: Phillip Glasser, Christopher Plummer, John Finnegan, Dom DeLuise
During the dark period of Disney Animation in the '80s, a former Disney animator named Don Bluth was making strides with his own animated hits. An American Tail is one of those beloved hits. Produced by Steven Spielberg, it tells the story of a young Russian-Jewish mouse named Fievel who gets separated from his family while emigrating to America. He must face various obstacles in a new land while also searching for his family. An American Tail is often regarded as one of those feel-good '80s adventure movies that look back fondly at as a kid. It gets too sad too frequently though, as you just feel bad for little Fievel throughout. But a little mouse with a big journey against the backdrop of an important time in American history, it's hard not to appreciate.
17. Kung Fu Panda (DreamWorks)
Directors: Mark Osborne and John Stevenson
Starring: Jack Black, Dustin Hoffman, Angelina Jolie, Ian McShane
This will be the first of many entries from DreamWorks Animation on this list. The first Kung Fu Panda was a surprise hit despite it telling such a simple story. In ancient China, a panda named Po (Jack Black) wants to be a martial artist and is unexpectedly chosen to be the one to stop a dangerous criminal after escaping from prison. What makes Kung Fu Panda stand out is its beautiful mix of gorgeous animation, amazing fight sequences, good comedy, and actually some real heart to it. This franchise would eventually become so big that it would get two more movies, a Nickelodeon series, and even a show at Universal Studios. Who'd have guessed?
16. Spirit: Stallion of the Cimmaron (DreamWorks)
Directors: Kelly Asbury and Lorna Cook
Starring: Matt Damon, James Cromwell, Daniel Studi, Chopper Bernet
Spirit: Stallion of the Cimarron is often regarded as one of the last great traditionally-animated films before everything went all computer. It was another modest hit from DreamWorks, centering around a young wild horse named Spirit in the Old West who gets separated from his herd after being captured by humans. What makes Spirit compelling is the lack of dialogue and reliance more on body language and visuals to tell the story. There is occasional inner-monologuing from Matt Damon as the voice of Spirit plus a soundtrack mostly composed of Bryan Adams songs, but the film works best when it shows and doesn't tell. It's an underrated favorite.
15. The Secret of NIMH (Don Bluth Productions)
Director: Don Bluth
Starring: Elizabeth Hartman, Derek Jacobi, Arthur Malet, John Carradine
Yes, another Don Bluth film about talking mice. This was Bluth's directorial debut and often considered to be his best film. Based on the novel Mrs. Frisby and the Rats of NIMH, the movie centers around a mother field mouse (Elizabeth Hartman) who seeks the help of a mysterious colony of rats to help her dying son. And to reveal any more would probably give away the mysterious nature that the film has to offer. This is definitely another staple of classic '80s kids films that probably scared you growing up. It does have dark imagery and relies on heavy themes not often seen in children's films, but that's what makes The Secret of NIMH stand out; another trademark of the great Don Bluth.
14. Kung Fu Panda 2 (DreamWorks)
Director: Jennifer Yuh Nelson
Starring: Jack Black, Angelina Jolie, Dustin Hoffman, Gary Oldman
That's right, Kung Fu Panda making the list twice. Kung Fu Panda 2 does have a lot of the same elements that made its predecessor a hit, but this sequel is way better for two reasons. One is its villain, voiced by Oldman, who has a personal vendetta against all pandas, and how it explores more of Po's journey as a hero, now that he's respected better by his peers. Kung Fu Panda 2 was also a big 3D hit, back when 3D films were all the rage. The fight scenes are more of an improvement and work better visually here. This is not just another sequel that's better than the original, but also one of DreamWorks's best.
13. Paranorman (Laika)
Directors: Chris Butler and Sam Fell
Starring: Kodi Smit-McPhee, Tucker Albrizzi, Anna Kendrick, Casey Affleck
Laika is a fairly new animation studio but has garnered a huge following over the last decade. It mostly specializes in stop-motion animation, with Paranorman being amongst their best. The film centers around a lonely 11-year-old boy who has the ability to talk to the dead and must use this to prevent this old curse from taking over his town. While it may just seem like a fun and spooky adventure flick, Paranorman manages to speak volumes about prejudice and bullying that more children's films need. It may be cleverly disguised as a movie about ghosts and zombies, but it doesn't shy away about the perils of growing up. It's a movie about the dead that's full of life.
12. Rango (Nickelodeon)
Director: Gore Verbinski
Starring: Johnny Depp, Isla Fisher, Abigail Breslin, Ned Beatty
The only film from Nickelodeon Movies to win the Academy Award for Best Animated Feature, Rango is a hilarious, clever, and often forgotten gem of the early 2010s. Johnny Depp, reunited with his Pirates of the Caribbean director Gore Verbinski, voices a chameleon named Rango who comes across an Old West town and poses himself as the new sheriff. The film has managed to become more popular with adults than kids, due to its homages to the Western genre and more adult-oriented content. It actually created controversy due to the excessive cigarette-smoking portrayed, so much so that anti-smoking organizations called for an R-rating instead of a PG-rating. That didn't happen. Rango is great because of its clever humor, great animation, and pure entertainment value.
11. Batman: Mask of the Phantasm (Warner Bros. Animation)
Directors: Eric Radomski and Bruce Timm
Starring: Kevin Conroy, Mark Hamill, Dana Delany, Efrem Zimbalist Jr.
When it comes to the filmography of everybody's favorite Caped Crusader, people tend to choose either Batman or The Dark Knight to be best of them all. But what about Batman: Mask of the Phantasm? People often forget it had a theatrical release. Unfortunately, it was a decision made at the last minute by Warner Bros. Animation and ended up failing at the box office. The film serves as a continuation of the animated series and pits Batman against a new villain known only as the Phantasm, while also dealing with the Joker. Truthfully, Mask of the Phantasm is just another Batman story, but it's the most Batman-iest of them all, giving you every reason why this character is so beloved and why the animated series is often considered to be the best adaptation of the original comics.
10. Princess Mononoke (Studio Ghibli)
Director: Hayao Miyazaki
Starring: Yôji Matsuda, Yuriko Ishida, Yûko Tanaka, Kaoru Kobayashi
Here we are again, another failed attempt at me understanding Miyazaki. Even though Spirited Away is regarded as his crowning cinematic achievement, I think Princess Mononoke is a much better film. It follows a young prince and a female warrior who find themselves caught in a battle between the forest gods and a mining colony that threatens it. To borrow a quote from Internet critic Lindsay Ellis (at the 17:46 mark), "If Pocahontas were really, really good and really, really smart, this would be it." That's pretty much how I feel about Princess Mononoke. It just does a better job of telling a story about good vs. evil with heavy environmental themes. It's more complex, but that's what makes it great.
9. Coraline (Laika)
Director: Henry Selick
Starring: Dakota Fanning, Teri Hatcher, Jennifer Saunders, Keith David
Is there a better way to make a name for your new animation company then getting famed stop-motion director Henry Selick (The Nightmare Before Christmas) for your feature debut? Coraline, based on the book of the same name by Neil Gaiman, is about a young girl displeased with her home life until she discovers a parallel universe with better results, though not everything is what it seems to be. The film not only has a lot of imagination and creativity but also dabbles into the creep factor, with a Tim Burton-esque edge to it. It's like a nightmare in Wonderland or a fairy tale in the modern age, even. In my opinion, it's Laika's best film and one of the most underrated animated films of the last ten years.
8. Spider-Man: Into the Spider-Verse (Sony Pictures Animation)
Directors: Bob Persichetti, Peter Ramsey, and Rodney Rothman
Starring: Shameik Moore, Jake Johnson, Hailee Steinfeld, Mahershala Ali
Spider-Man: Into the Spider-Verse came as a huge surprise to superhero fans. Instead of Peter Parker, Into the Spider-Verse follows comic book favorite Miles Morales becoming Spider-Man in his reality while meeting counterparts from other dimensions as they band together to spot a threat that could destroy them all. So why is this film so beloved? Because it does an amazing job of exploring what it truly means to be Spider-Man; the idea, the hero, the icon. Its animation style is also like nothing being made today. It looks like a comic book, it feels like a comic book, and it enjoys being a comic book. This is now widely considered to be the best Spider-Man film ever made and probably one of the best superhero films of all time.
7. How to Train Your Dragon (DreamWorks)
Directors: Dean DeBlois and Chris Sanders
Starring: Jay Baruchel, Gerard Butler, Craig Ferguson, America Ferrera
Who doesn't like How to Train Your Dragon? Much like Kung Fu Panda, this has been another big hit franchise for DreamWorks. We have a young Viking named Hiccup who befriends a young dragon in a world where people are trained to fight dragons. It's a familiar story, but what makes the film so beloved is how much of a heartfelt and entertaining experience it takes you on. The flying and battle scenes are amazing and there's surprisingly a lot of depth, especially between our main character and his father, whom he struggles to impress throughout the film. How to Train Your Dragon was also a huge 3D hit during its release and considered to be one of the best films of 2010.
6. Scooby-Doo on Zombie Island (Hanna Barbera/Warner Bros. Animation)
Director: Jim Stenstrum
Starring: Scott Innes, Billy West, Mary Kay Bergman, Frank Welker
Never once did I say every film on this list had to have a theatrical release. And if Batman: Mask of the Phantasm hadn't bombed at the box office, Scooby-Doo on Zombie Island probably could've played on the big screen. It's that great. Our beloved Mystery, Inc. gang travels to Louisiana to solve a mystery surrounding a haunted island. And this time, as the tagline puts it, the monsters are real. Not only that, it has some of the scariest imagery ever seen in any Scooby-Doo story, as well as an interesting backstory about the island and characters. Scooby-Doo on Zombie Island is a major fan favorite amongst Scooby-Doo fans and another underrated classic. Watch it around Halloween if you can.
5. The Land Before Time (Sullivan Bluth Ltd./Amblin Entertainment)
Director: Don Bluth
Starring: Gabriel Damon, Candace Hutson, Judith Barsi, Will Ryan
Here we are with Don Bluth's best film, in my opinion. In a decade where Disney was struggling with their own animation studio, The Land Before Time turned out to be the best non-Disney Disney film upon its release. It follows a young orphaned Apatosaurus named Littlefoot who meets four other young dinosaurs as they search for what is known as Great Valley, a land far away from famine and devastation. This is one of the most beautiful, mature, dark, and heartwarming animated films ever released. People have often compared it to Disney's Bambi, like a coming-of-age story with dinosaurs. And even though it's spawned several direct-to-video sequels over the years, the first one will always be the one people remember the most.
4. The Lego Movie (Warner Animation Group)
Directors: Phil Lord and Christopher Miller
Starring: Chris Pratt, Will Ferrell, Elizabeth Banks, Will Arnett
There is a strong possibility that the brief but crucial live-action sequence at the end of The Lego Movie is what disqualified it from getting the Best Animated Feature nomination that year. Regardless, it's still an outrage, because this is one of the best animated films of the last decade and one of 2014's best films overall. It tells the story of a Lego construction worker who accidentally becomes the "Chosen One" in a quest to stop an evil businessman from destroying the Lego world as they know it. This could've easily just been a cheaply-made and overly-long commercial of Legos, but it turned out to be something else: a smart, satirical, hilarious, deep, heartfelt, and wildy entertaining commercial for Legos. Basically, everything about The Lego Movie is awesome.
3. Shrek and Shrek 2 (DreamWorks)
Directors: Andrew Adamson and Vicky Jenson (1); Andrew Adamson, Kelly Asbury, and Conrad Vernon (2)
Starring: Mike Myers, Eddie Murphy, Cameron Diaz, Antonio Banderas
Yeah, this is a complete cheat. It's been highly debated which Shrek film is the best, so it's a tie between the original and its sequel here. The first Shrek centers around the titular ogre as he is sent on a quest to rescue the beautiful Princess Fiona in order to get his swamp back. However, they end up falling in love and getting married. Shrek 2 then follows them having to meet with Fiona's parents, the King and Queen of Far, Far Away. So what do people love about Shrek and Shrek 2? Well, at the time of the first film's release, it was just so wildly different from other animated films being released, particularly from Disney. It's also a lampoon of the traditional Disney formula and fairy tales in general. People also love the adult humor and pop culture references. All of these elements have made the Shrek franchise (or at least the first two films) beloved animated classics that people continue to watch and quote to this day. Also, the first Shrek also holds the distinction of best the first film to ever win Best Animated Feature at the Oscars. You can decide which is better, but I'm saying both.
2. The Prince of Egypt (DreamWorks)
Directors: Brenda Chapman, Steve Hickner, and Simon Wells
Starring: Val Kilmer, Ralph Fiennes, Michelle Pfeiffer, Sandra Bullock
The Prince of Egypt is the best animated film DreamWorks has ever made, hands down. The retelling of the story of Moses could've easily been botched on arrival. Yes, it is basically an animated remake of The Ten Commandments. But who really cares? This is one of the most gorgeously-animated films ever produced, with amazing attention to detail and maturity not often seen in many animated films today. The voice acting is great, the music is superb, and the story is carefully paced and plotted. It takes you on somewhat of a spiritual journey while viewing it. And you don't even need to be religious to enjoy the film or see the beauty it has to offer. Anybody can enjoy The Prince of Egypt.
The Iron Giant (Warner Bros. Animation)
Director: Brad Bird
Starring: Eli Marienthal, Jennifer Aniston, Harry Connick Jr., Vin Diesel
If Warner Bros. wasn't so skeptical after the box office failure of its previous animated feature Quest for Camelot, then maybe The Iron Giant could've received the notoriety it deserved in 1999. Alas, the marketing was minimal and it was another bomb. The story takes place in the '50s during the Cold War, where a young boy named Hogarth discovers and befriends a giant robot from outer space. With the whole fear of nuclear warfare and Communists happening during that time in America, the government attempts to track down this robot, who's seen as a potential threat. Much like How to Train Your Dragon, The Iron Giant is another familiar story but done so well in its execution. It ties heavily into its history and setting, making every character motivation meaningful. It also plays with the idea of something non-human having a soul. The friendship between the boy and his giant robot is what struck a cord with many. Even though it got positive reviews when released, the film has gotten better with age and is considered an animation gem twenty years later.
Main Image Credit:
Embed from Getty Images