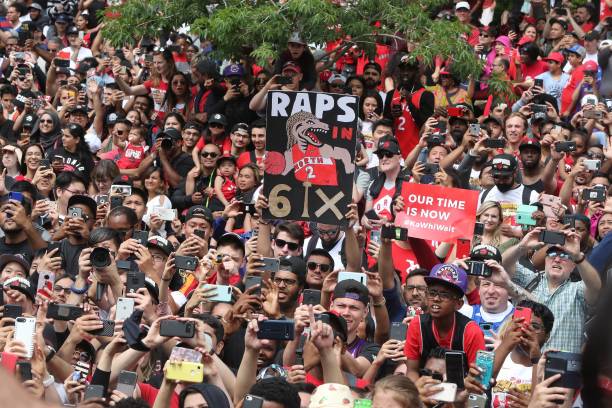 Welcome to the first installment of "Getting .LIFE Together," a new weekly column focused on exploring recent sports and culture-related events. This week, I focus on the intoxicating, consistent presence of basketball in today's world.
Getting .LIFE Together: Basketball and Culture
Basketball Week in Review
It's been over a week since the Toronto Raptors were crowned the champions of the NBA – the first team from Canada to do so, but basketball has not faded from the news cycle in the slightest. Raptors fans and the entire country of Canada are having the celebration of their lifetimes, despite gun violence and stabbings at the parade putting a black eye over the festivities. David Li covered this in more detail earlier this week.
The NBA Draft was held this Thursday as well, where Zion Williamson was finally taken 1st overall by the New Orleans Pelicans, who were finally able to trade Anthony Davis for everything they wanted and more, sending him to the Los Angeles Lakers for 3 first-round picks, Lonzo Ball, Brandon Ingram, and Josh Hart. Zion wasn't the only future star bought into the Association – RJ Barrett, Ja Morant, and Bol Bol are just some of the infamous names of those coming to a hardwood near you this fall. Read Chase Gage's NBA Draft recap and more over at Last Word on Pro Basketball.

Meanwhile, the WNBA season is underway, with the fact that this is the last under the league's current Collective Bargaining Agreement with WNBA/NBA management looming over. No one at the league appears to be concerned, though. The Las Vegas Aces are adored nationwide and voting for the WNBA All-Star Game being hosted in their town opened last Friday. The WNBA is also adding a 3-point contest, skills competition, Fan Fest and a Beach Party & Concert to that weekend's agenda.
Speaking of All-Stars, the list of Basketball greats starring alongside Lebron James in Space Jam 2 was just released. New teammate Anthony Davis, Chris Paul, Damian Lillard, Klay Thompson, Diana Taurasi, Chiney and Nneka Ogwumike are confirmed to be in the Ryan Coogler-produced film starting production this summer. Stephen Curry is reported to have turned down the opportunity due to contractual conflicts and time constraints, but he and wife Ayesha have their own ABC-distributed shows airing this summer (Read about Steph's Holey Moley here.)
Culture is at an All-Time High
As you can see, there's plenty of Pro Basketball content going despite the beginning of the NBA offseason being here. If this wasn't enough, the highly-anticipated free agency period will begin in a matter of days, and the nail-biting conclusion of many players' and teams' futures will unfold. Kyrie Irving, Khris Middleton, Al Horford, and Harrison Barnes, among others, have all opted out of their contracts to join Kevin Durant, Klay Thompson, D'Angelo Russell, and Finals MVP Kawhi Leonard on the market.
Not All is Perfect, but that's .LIFE
Admittedly, I'm not the biggest basketball fan, and the state of Pro Basketball is far from perfect. The NBA still has a way to go in fostering better relationships between their employees and franchises and the players, management of officiating, and making the regular season accessible, efficient and interesting for both fans and players. There is much of a debate around the structure of free agency, contracts and player influence that is deserving of consideration. The WNBA players' main gripe with the NBA management (who recently anointed a new commissioner, Cathy Engelbert, to replace the retired Lisa Borders) is not just earning more money for themselves, but 'transparency' with the revenue and how it's managed.
However, you have to be a pretty boring, nomadic person not to be entertained by some form of basketball culture in today's world. Between the cult following of Woj Bombs, the nostalgic revival of NBA rap beefs between Damien Lillard and Marvin Bagley III, and attempts to decipher Giannis Antetokounmpo's cryptic tweets (not to mention the drama following franchises like the Rockets, Lakers, and Celtics), there is plenty that will keep this sport relevant way into the winter. In the meantime, if you need a fixing of hardwood action, the WNBA is right there – all of your favorite NBA players recommend it. Read what's happened so far this season over at their website.
Other Happenings in .LIFE
Here's what else is happening in .LIFE:
Main Image Credit:
Embed from Getty Images