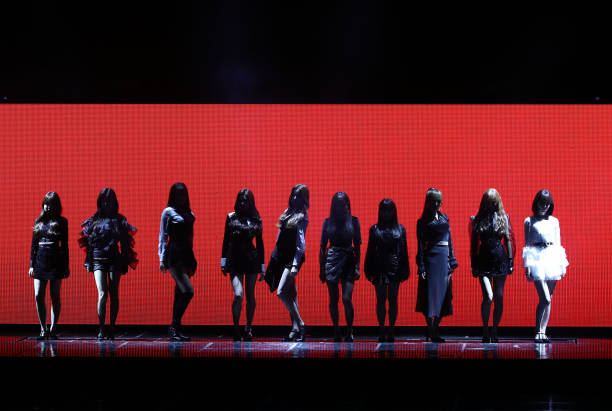 For a few years now, the Produce 101 series has been K-pop's top survival show series. The premise is simple – a wide field of want-to-be idols is narrowed down to a small number via fan votes, crafting a group that would tour for a limited time. In nearly every case that these groups were made, they became chart and award show machines, raking in cash, fans, and spin-off groups once their contracts expired.
The voting in Produce 101 was stressed. They're filming the show, but you're the producer, basically. Now that the cat is out of the bag that people's votes weren't really important, the series and those around it have found themselves in a tough predicament.
Viewers Await the Effect of Produce 101's Voter Manipulation
The Start of It All
In mid-July Mnet concluded their fourth season of PRODUCE 101, a survival show who's purpose is to find a new top idol group. In the past, it created I.O.I, Wanna One, IZ*ONE, and this season it crafted X1. After the live finale of Produce X 101 concluded and the 11 member group was made, viewers became skeptical.
At first, Mnet claimed the voting results on Produce X 101 were "errors in the process of calculating and relaying the total numbers of individual votes," but went on to claim that the results will be the same after the changes nonetheless. 
The First Action
Later that month, fans started to bring lawyers into the equation. Goo Hye Min, a lawyer in Korea represented a group of fans that wanted to place show staff "on charges such as fraud and interference with business." It's worth noting that the show which was based on fan votes to decide winners also charged fans for a vote.
This caused Mnet to put out another statement, this time sounding a little more guilty. "We have submitted a request for investigation to an investigative agency with public credibility," said the company.
The Seoul Metropolitan Police got into the mix in no time, launching an investigation into the voting controversy. As July was concluding, offices were searched by the police. Another search happened in August.
Arrests Were Made
There were small developments in the issue as time went on, but things got serious once the first arrests were made.
In early November, Produce X 101 director Ahn Joon Young and Kim Yong Bum were arrested. When questioned by the police, Joon Young admitted to manipulating the vote results for the last two Produce 101 seasons. The ones before he couldn't speak on since he wasn't in the same position at the time.
IZ*ONE Gets Their Comeback Delayed
This has since effected winners of season three, girl group IZ*ONE. Their first full-length album Bloom*Iz was set to come out on November 11th but has since been postponed due to the controversy. Debuting in 2018 following the Produce 48 TV series, the group has released five singles.
What Now?
The investigation into Mnet and their voting manipulation is ongoing, and it's still hard to tell what it's effect will be on the scene. Some worry that groups like IZ*ONE and X1 will disband due to the issues.
Mnet put out a statement saying the future of the two groups is being discussed, although "nothing has been confirmed regarding the possibility of disbandment."
Produce 101's first spinoff season in Japan is underway, with it set to conclude on December 11th. No announcement has been made on the next Korean season of Produce, or if that's even going to happen. For reference, the last season was announced on December 14, 2018, at the 2018 Mnet Asian Music Awards.
Main Image Credit:
Embed from Getty Images