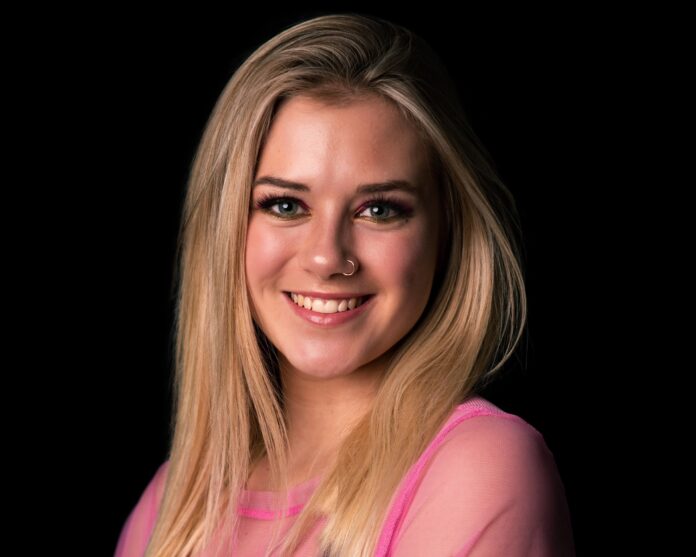 Molly Saunders was introduced to dance during her early childhood and it quickly became her passion. Today, the 17-year-old is thankful that the passion for dance has led her to a role on the hit show The Next Step season 7.
Ottawa Teen Molly Saunders Scores Dream Role on Popular Teen Series
Humble Beginnings
Saunders still recalls her beginnings in Ottawa, Ontario.
"I started dance when I was 3 years old and loved it ever since. I started out at the tiniest studio in Stittsville but after the first year moved to Pointe of Grace
Dance company – the studio that I am still at today," Saunders pointed out.
"I remember always trying to lead the class. I have a video from my first recital – I knew every step, knew what was coming next, and was always trying to be the best," she recalled with a smile.
The Ottawa teen is grateful for the unconditional support she's received from her parents. Saunders' mother, Angela, was a music teacher and passed along her passion for
the arts to her three children – Molly, her older brother, Aidan, and her younger sister, Julia.
"I had so much amazing support when I was growing up. I remember the best piece of advice I got was "if you love doing something, don't ever stop". That can be applied
to so many different areas of your life; for me, it was always for dance. Sometimes I was crazy busy and had a lot on my plate but I never gave up dance because I had
this indescribable love for it," Saunders noted.
"My parents always told me to do what you love and never settle for less. When I told them I wanted to take dancing more seriously and pursue it as a career, they didn't hesitate at all; in fact, that year for Christmas they gifted me a six-month contract with the manager I'm with now."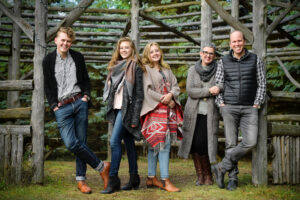 Opportunity Knocks
It was her manager, Julia Gatto, who played a vital role in helping Saunders score a role on The Next Step.
"Julia brought Amy Wright, the casting director, choreographer, and producer of The Next Step, to Ottawa to teach a workshop in March. Sadly, I wasn't able to attend,
but afterward, Amy reached out to Julia asking if she wanted to bring anyone to Toronto to audition for season 7 of The Next Step. Julia asked if I wanted to go, and of course, I said 'yes'"
Saunders points out that she had no expectations heading into the auditions process – which worked in her favor.
"I went into the audition not thinking I would get it but knowing I would learn so much. I think that thought process helped me because I wasn't as nervous – sometimes nerves can overwhelm people and prevent them from being who they truly are. I felt like I was myself in the audition because I had nothing to lose," she said.
A Popular Teen Drama Series
The Canadian teen drama series follows members of a troupe of dancers from an elite studio called The Next Step. The characters face everyday challenges that most dancers and teenagers can relate to. Some of the notable stars on the show include Briar Nolet, Victoria Baldesarra, and Alexandra Beaton.
Having been a fan of the show since the first season, Saunders was ecstatic to find out she landed a role.
"When I found out I was cast for the role of Jude, I was over the moon. The character of Jude, however, has some personality traits that I knew would be challenging to
portray and meant I needed versatility in my acting. Nevertheless, I know her character is going to be a role model and will inspire young girls, so I decided to accept the role because I couldn't let an opportunity this big pass by," said the Ottawa teen.
"My family was so excited when I told them the news, especially my sister, Julia. When The Next Step started airing on Family Channel back in 2013, it was our favorite show. We watched it all the time and even had the DVD of season 1 so we could watch it in our car," Saunders continued.
"My friends were also so excited. They grew up watching the show as well, so it was a pleasant surprise when I told them."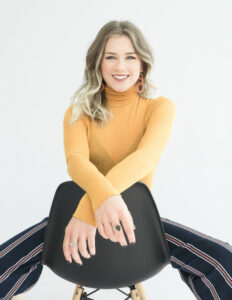 Season 7 of The Next Step to Air in December
The 26 episodes scheduled for season 7 will air on Children's BBC in the UK. A two-part Christmas special will air in 2019, and then the remainder of Season 7 goes to air in 2020.
"I'm nervous but so excited for it to air. I got to watch a fully-edited scene that I was in, and it was so crazy to know that I'm going to be on TV. Everything got real," said the 17-year-old.
"I'm just so excited for everyone to watch the season. I think it's the best season yet because of the amazing storylines, dancing, and cast."
Words of Wisdom
Given everything she's accomplished, Saunders was asked what would be her advice for young dancers looking to follow in her footsteps and realize their own dreams.
"If I were to give any advice to young boys and girls trying to be successful in this industry, it's that if you love something, don't give up. This is the advice that I was given, and to this day, still follow" Saunders replied thoughtfully.
"There are going to be auditions where you are the first one cut, but you can't let that stop you. Take extra dance and acting classes to improve for the next time. If
you truly love acting and dancing, don't give up on your dream."