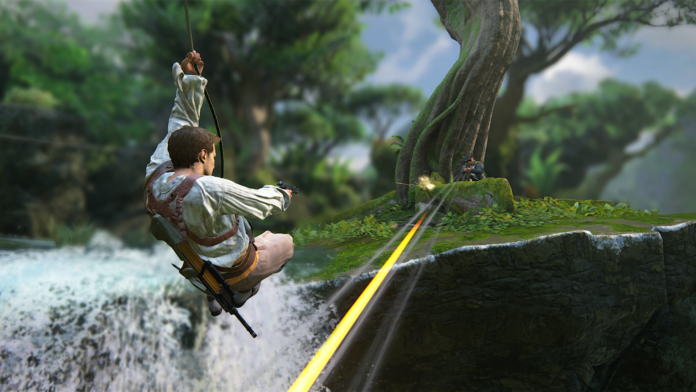 On this episode of Video Games 2 the MAX, hosts Sean Garmer and Marc Morrison are joined by Jens Dietrich and Randy Isbelle in discussing some recent gaming news like the Uncharted movie, and giving out their Top 10 most anticipated games of 2020.
First, the guys discuss the Uncharted movie losing another director. While wondering if the film should even be made in the first place. Plus, they talk changes in Resident Evil 3 Remake, a Final Fantasy XIV live-action show being made, Sony adding a back button to the Dualshock 4, and a few other things.
The last hour or so of the show is spent gushing over each of the host's Top 10 most anticipated games coming in 2020. Over 30 games are brought up that have some sort of 2020 window.
Some of the games included: Final Fantasy VII Remake, Resident Evil 3 Remake, Persona 5: Royal, Last of Us: Part II, Cyberpunk 2077, Deadly Premonition 2, No More Heroes 3, Psychonauts 2, and many more.
Most Anticipated Games 2020, Uncharted Movies Loses Another Director
Timestamps:
0:35-4:27 Intro
4:28 – 9:19 Uncharted Movie news
9:20 – 11:32 Final Fantasy XIV Live-Action show
11:33 – 16:07 Resident Evil 3 Remake Changes
16:08 – 19:43 Wolf Among Us 2 Starting From Scratch
19:44 – 23:23 Dualshock 4 Back Button Attachment
23:24 – 29:30 Witcher Author and CD Projeckt Red Strike New Deal
29:31 – End: our most anticipated games For 2020
Uncharted Movie Loses Another Director, Gushing over Our Most Anticipated Games of 2020
[spreaker type=player resource="episode_id=21226184″ width="100%" height="200px" theme="light" playlist="false" playlist-continuous="false" autoplay="false" live-autoplay="false" chapters-image="true" episode-image-position="right" hide-logo="false" hide-likes="false" hide-comments="false" hide-sharing="false" hide-download="true"]
About Video Games 2 the MAX
A podcast where Sean Garmer and Marc Morrison get together to talk about everything involving Video Games. Every week, they discuss what they are playing or reviewing, the gaming news of the week, upcoming games, and more.
Listener Questions
If you'd like to get in touch with one of our hosts you can email us at [email protected] or find us on social media.
Follow on Twitter: Sean, Marc, W2M Network
Listen to the show on your favorite podcasting app
Apple Podcasts
Stitcher
Spotify
I-Heart Radio
Youtube
Sean Garmer
Sean Garmer has a long history with Video Games, since childhood. But truly, things got serious when he discovered Pokemon on the Gameboy and thus his Japanese RPG fandom was born. Sean has channeled that love of games into reviewing them. Not only that, but he also analyzes the games industry on the Video Games 2 the MAX podcast, and writes about it on various sites. Sean pretty much plays any kind of game nowadays, but he still prefers his first love, the JRPG.
Marc Morrison
Marc Morrison brings years of experience writing about games and of course playing them. He currently writes a Top 8 column every week at 411mania and also reviews games as well. Marc plays different kinds of games and he takes analyzing games to heart. Marc also brings a practical look at the Entertainment realm and is happy to spend time talking Doctor Who or another TV show.