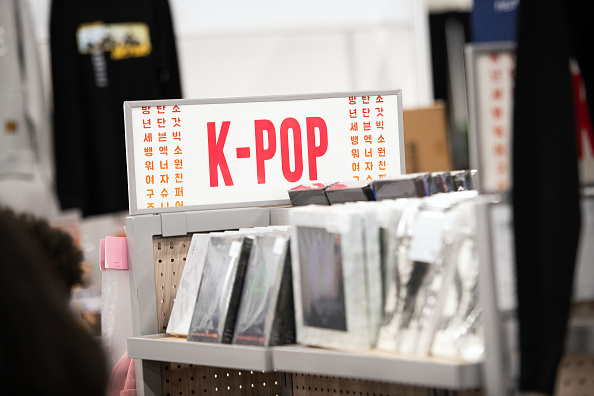 Rookie boy group X1 has disbanded, as announced in a press release on Monday from all labels that own talent in the group.
The press release read that all of the labels chose for the group to disband after not being able to come to a "unanimous agreement," causing the split.
Group Formed Through TV Show Produce X 101 Announces Disbandment
Involved in the announcement was Play M Entertainment, Yuehua Entertainment, TOP Media, OUI Entertainment, MBK Entertainment Woollim Entertainment, DSP Media, Starship Entertainment and Brand New Music, the labels which represent the 11 members of X1.
All performers who were part of X1 will continue to work under their current labels.
History of the Issue
X1 was a group that came from reality TV show Produce X 101, a competition which was made to form an idol group that would perform for a limited amount of time. The season ended with controversy, as accusations of vote manipulation started to make the rounds.
Through months of investigation with police involvement, it was found out that the past two Produce 101 seasons (Produce X 101 and Produce 48) had manipulated ratings.
This caused many to worry about the future of idol groups X1 and Produce 48 winners IZ*ONE, as they put all activities on halt for some time. Some thought the issue concluded as X1 and IZ*ONE's label CJ E&M announced they would resume activities. As part of the announcement, CJ E&M CEO Heo Min-Heoi announced that they would give compensation to those affected by the vote-rigging from Produce 101 seasons.
Despite the disbandment of X1, the intention with Produce 48 winners IZ*ONE is to resume activity. Fans still await the delayed BLOOM*IZ album from IZ*ONE, which was intended to come out in November.
X1's Work Outside of the Scandal
X1 put out one mini-album before disbandment titled Emergency: Quantum Leap. The six-track project included title track "FLASH" which had a music video shot for it. The album reached #1 on the Gaon Album Chart, with the title track peaking at 26 on the digital chart.
Produce X 101, the fourth season of the Korean reality series was held from May to July. It was 12 episodes long.