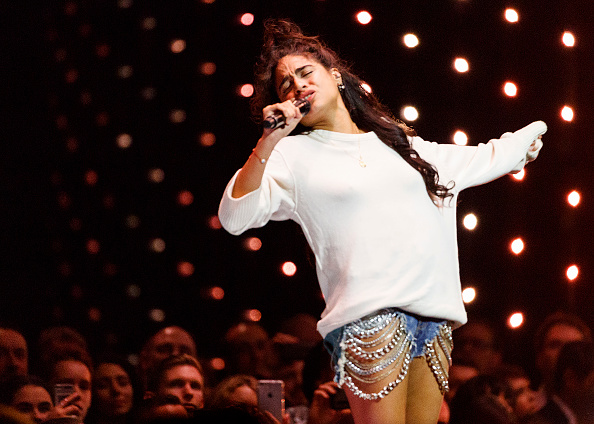 Having found mainstream success with her breakthrough single "Figures" in 2017, this weekend Jessie Reyez finds her name mentioned with the best of the best at the 62nd Annual Grammy Awards.
Jessie Reyez Among Elite Company at the 62nd Annual Grammy Awards
Reyez's EP up for Best Urban Contemporary Album
The 28-year-old from Toronto, Ontario will be present at the Staples Center in Los Angeles, CA as her EP Being Human in Public is nominated for Best Urban Contemporary Album.
Reyez's EP album will be up for the coveted award against Steve Lacy's Apollo XXI, Lizzo's Cuz I Love You (Deluxe), Georgia Anne Muldrow's Overload, and NAO's Saturn.
Thankful to her Father
Reyez's passion for music and the arts was inspired by her father who introduced her to the guitar during her childhood years. She spoke about the positive example set by her dad recently when one of her Twitter followers asked her who's been her biggest inspiration.
"My dad. His life story is f*#king nuts," she replied through a Tweet.
Reyez's father held odd jobs as a toolmaker, dishwasher, carpenter, and even as a worm collector to support his family.
"He faced a lot of hardship but he still maintains a positive attitude. His work discipline is matched only by my mother's. They persevered and they did it together. Their partnership inspires me."
Reyez's Journey to Success
Reyez has quite the inspiring story herself. During her high school years, she devoted much of her time to dance and even scored a spot on the Toronto Argos cheerleading squad. When her family relocated to Florida in 2012, Reyez bartended and busked to fund her passion. But in 2014, the Reyez family made the fateful decision to return to Toronto.
A big reason they moved back to Canada was because Reyez was accepted to The Remix Project's Academy of Recording Arts. In many ways, her involvement in the Remix Project was a springboard to success.
Her breakthrough single "Figures" brought her mainstream success in 2017. The single peaked at number 58 on the Canadian Hot 100 chart and garnered favorable reviews south of the border in the U.S. As a result, she was asked to perform the hit song at the BET Awards and the Tonight Show with Jimmy Fallon in the summer of 2017.
Another notable accomplishment for Reyez was co-writing "One Kiss" with Calvin Harris and Dua Lipa – which became the biggest selling song of 2018 in the United Kingdom.
Best of the Best
Respected and renowned Canadian music insider, Eric Alper, has paid close attention to Reyez's recent rise and couldn't be more happy for the Toronto native. Alper understands this weekend in Los Angeles will be a special one for the first time Grammy nominee and her entire team.
"Artists dream of having a Grammy years before they even step inside a studio. It's the absolute pinnacle of any musician, producer, engineer, label, manager, and the associated industries to be part of the best, chosen by your peers."
Other notable Canadian superstars nominated this year include Drake, Shawn Mendes and Michael Bublé.
Bigger and Better Things Ahead
With her debut full-length album, Before Love Came to Kill Us, scheduled to be released on March 27th, Alper – who has close to 700,000 followers on Twitter – predicts big things are ahead for Reyez in 2020 and beyond.
"If you think the last number of years were great for Canadian artists, just wait until 2020," said Alper. "The Weeknd, Jessie Reyez, Justin Bieber, Drake and more will all have new releases out, and I couldn't be more thrilled for Jessie, specifically. She's one of the best talents I've heard in years, and her and her team deserve every accolade coming her way."