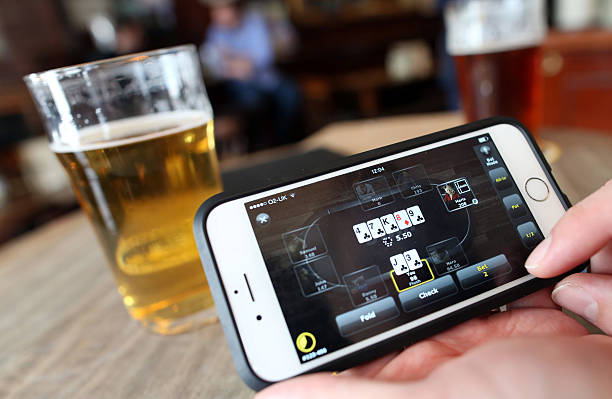 The internet has made gambling easier than ever. In the United States, online gambling is completely legal. Games include casino games, poker, slots, lottery, and even sports betting. Basically, you don't even have to leave your house to go to the casino anymore (or deal with the cigarette smoke).
Online Gambling and Casinos Growing in Popularity
There are tons of US and UK online casino sites. It can be scary to throw down real money online, so finding a trustworthy site is important. Some of the top-rated are Red Dog Casino, Lincoln CasinoSloto Cash and Ignition Casino. It is important to make sure to go somewhere legitimate, as it is easy to fall victim to scams online that could cost hundreds, if not thousands of dollars.
Which Games are People Playing
According to Casino.org, traditional games like Roulette, video poker, craps, and Baccarat are still the most popular. Many casual players like slots and there are a lot of mobile games that take advantage of this.
Most of these games are free to play and offer free virtual currency. Players can then spend real money to replenish the currency. Some you can actually cash out for real money or coupons, but others you can't. Coin Master and Pop Slots are games like that. Pop Slots gives real Vegas rewards. You can actually play entirely for free and get real stuff from it.
But the real money needs investing, and like physical casinos, the big bucks are geared more towards card games and need some type of investment.
Online Versus Offline Gambling
The biggest difference between offline and online gambling is convenience. It makes it easier. This is great in the short term but could cause issues in the long term. Studies have shown that online gambling increases the risk of problem gambling. Still, it a type of gambling that will only grow in the coming years.
Main Image Credit:
Embed from Getty Images