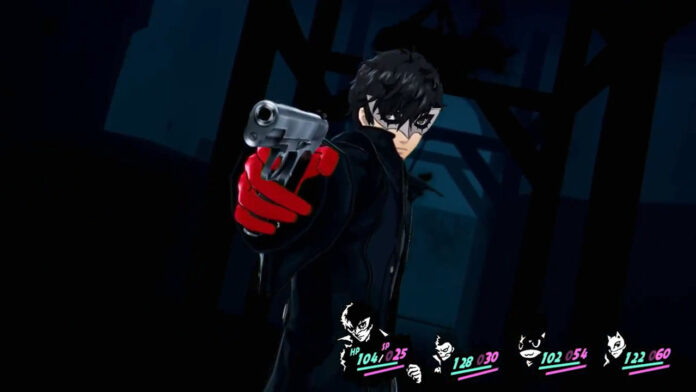 On this episode of Video Games 2 the MAX, hosts Sean Garmer and Marc Morrison discuss the games they are playing, cover the big news items, and have the main topic as well.
The show begins with a little banter about Marc's trip to a used game store and Marc watching Naruto for the first time. Then, Sean talks about his enjoyment of Arc System Works Code Shifter. While Marc plays the Persona 5 Scramble Demo and Yakuza: Like a Dragon Demo. Plus, he describes his continued struggles with Monster Hunter World: Iceborne and Dragon Ball Z: Kakarot.
After that, the guys cover all of the big news from the last few weeks. Nintendo blacklisting a press outlet over Pokemon Sword and Shield leaks, Ubisoft announcing a new Division 2 expansion, Bioware going for Anthem 2.0, System Shock 3's demise, Blizzard's bad week, Resident Evil on Netflix, Activision announcing a new Call of Duty, the Wonderful 101 Kickstarter, and more.
Finally, the main topic sees Sean and Marc figuring out what games could Activision possibly be remastering in 2020. Especially since they don't have that many franchises at their disposal. There's also talk about the games coming out as well.
Timestamps:
0:00: Intro & Marc goes to a Used Game Store and Naruto
Games Discussed: Code Shifter (6:53), Persona 5: Scramble Demo (11:14), Yakuza: Like a Dragon Demo (15:06), Dragon Ball Z: Kakarot (18:06), Monster Hunter World Iceborne (22:30), Temtem (23:58), Super Mario Bros 3. (GBA, 26:11)
News Topics:
Nintendo Blacklists FN Nintendo (28:37), Division 2: Warlords of New York Expansion (38:32), Ubisoft Promises Five AAA games by 2021 (43:23), Anthem 2.0 (47:20), System Shock 3 Dead (54:04), Warcraft 3: Reforged Troubles (59:38), Rod Fergusson Heads to Blizzard (1:09:48), Call of Duty 2020 May Be Black Ops 5 (1:12:11), Sony Files Patent To Help Gamers Find Their Way (1:14:41), Resident Evil Netflix and Resident Evil 8 News (1:18:58), Dan Houser Leaves Rockstar (1:31:00), Wonderful 101 Kickstarter (1:37:30).
Main Topic: Possible Activision Remasters (1:42:11)
Video Games 2 the MAX – Persona 5 Scramble Demo, Activision Remasters, Code Shifter, and More
About Video Games 2 the MAX
A podcast where Sean Garmer and Marc Morrison get together to talk about everything involving Video Games. Every week, they discuss what they are playing or reviewing, the gaming news of the week, upcoming games, and more.
Listener Questions
If you'd like to get in touch with one of our hosts you can email us at [email protected] or find us on social media.
Follow on Twitter: Sean, Marc, W2M Network
Listen to the show on your favorite podcasting app
Apple Podcasts
Stitcher
Spotify
I-Heart Radio
Youtube
Sean Garmer
Sean Garmer has a long history with Video Games, since childhood. But truly, things got serious when he discovered Pokemon on the Gameboy and thus his Japanese RPG fandom was born. Sean has channeled that love of games into reviewing them. Not only that, but he also analyzes the games industry on the Video Games 2 the MAX podcast, and writes about it on various sites. Sean pretty much plays any kind of game nowadays, but he still prefers his first love, the JRPG.
Marc Morrison
Marc Morrison brings years of experience writing about games and of course playing them. He currently writes a Top 8 column every week at 411mania and also reviews games as well. Marc plays different kinds of games and he takes analyzing games to heart. Marc also brings a practical look at the Entertainment realm and is happy to spend time talking Doctor Who or another TV show.