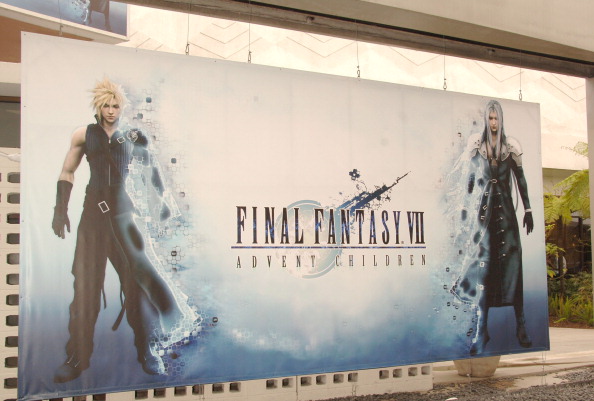 On this episode of Video Games 2 the MAX, Sean Garmer and Marc Morrison are joined by Jens Dietrich to discuss how everyone is dealing with the tightening of restrictions due to COVID-19, Nioh 2, Ori and the Will of the Wisps, more Final Fantasy VII Remake Demo talk, Xbox Series X storage, comfort food games, and more.
Things begin with the trio discussing their personal experiences with Coronavirus restrictions, the delay of Final Fantasy VII Remake special editions, and new release films going online.
Next, a short discussion on the Nintendo Indie World Direct and some games that everyone is looking forward to from the 19-minute showcase.
After that, Jens discusses how he is loving his time with Nioh 2. While Sean is enjoying the early hours of Ori and the Will of the Wisps. Plus, Jens gives his thoughts on the FFVII Remake Demo and Marc has more to say on Street Fighter V on Switch.
Furthermore, Resident Evil 3 Remake Demo News, February 2020 NPD Numbers, Microsoft's decision to use NVMe storage cards for the Xbox Series X and what it could mean for the price of extra storage on the system, and the Control expansion news.
Finally, the crew talks about their favorite comfort food games to go back to in this time of social distancing and self-isolating. Along with bantering about upcoming games like Animal Crossing: New Horizons and Doom: Eternal.
Nioh 2, Ori and the Will of the Wisps, Comfort Food Games
Timestamps
Intro and Opening Banter (0:00): How everyone is dealing with COVID-19 Restrictions, FFVII Remake special edition delay, and new release films going online
Nintendo Indie World Direct (18:15)
Games We've Been Playing: Nioh 2 (24:03), Ori and the Will of the Wisps (38:09), Metroid Fusion, Star Fox (SNES), Street Fighter V Switch (44:55), FFVIIR Demo (48:16)
News of the Week: Resident Evil 3 Demo News (1:00:20), February 2020 NPD Numbers (1:02:00), Microsoft Xbox Series X Storage (1:09:35), Control Expansion (1:30:30)
Special Topic: Our Favorite Comfort Food Games and Upcoming Games Talk (1:32:40)
About Video Games 2 the MAX
Video Games 2 the MAX is a podcast where Sean Garmer and Marc Morrison get together to talk about everything involving Video Games. Every week, they discuss what they are playing, review the games, and more.
If you'd like to get in touch with one of our hosts you can email us at [email protected] or find us on social media.
Follow on Twitter: Sean, Marc, W2M Network
Listen to the show on your favorite podcasting app
Apple Podcasts
Stitcher
Spotify
I-Heart Radio
Youtube
About the Hosts
Sean Garmer
Sean Garmer has a long history with Video Games, since childhood. But truly, things got serious when he discovered Pokemon on the Gameboy and thus his Japanese RPG fandom was born. Sean has channeled that love of games into reviewing them. Not only that, but he also analyzes the games industry on the Video Games 2 the MAX podcast, and writes about it on various sites. Sean pretty much plays any kind of game nowadays, but he still prefers his first love, the JRPG.
Marc Morrison
Marc Morrison brings years of experience writing about games and of course playing them. He currently writes a Top 8 column every week at 411mania and also reviews games as well. Marc plays different kinds of games and he takes analyzing games to heart. Marc also brings a practical look at the entertainment realm and is happy to spend time talking Doctor Who or other TV shows.