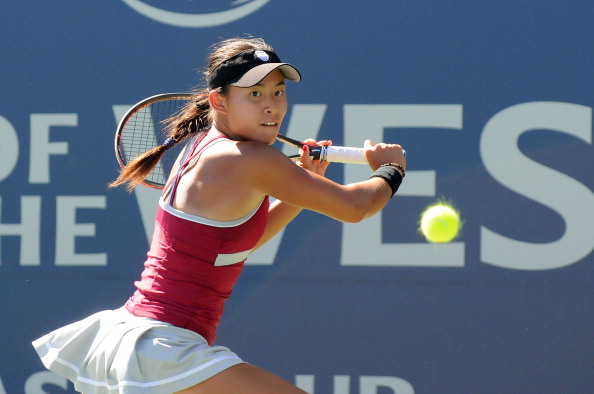 Carol Zhao is one of Canada's most talented professional tennis players but with the tennis season essentially on hold due to the COVID-19 outbreak, she has been forced to find creative ways to keep productive with her time.
Canadian Tennis Pro Carol Zhao Keeping Creative and Productive
Finding New Hobbies and Exploring Different Interests During Pandemic
The current COVID-19 pandemic has changed the world as we have come to know it. The new normal now involves social and physical distancing. And that has meant canceled events from concerts to cultural gatherings to sports tournaments, and pretty much everything else in between.
"I've been joking that I've taken on like three different hobbies already during this time, but it's no exaggeration. I've been trying to read a lot, fill in some gaps in knowledge and interest, cook, spend time with family and catch up with friends over video," Carol Zhao said with a smile.
"Also, ensuring that I'm keeping up with my physical training program and I've been in contact with my trainer every day to stay active and fit."
Connecting Through Social Media
Zhao – who was the top-ranked female tennis player in Canada back in the summer of 2018 before injuries slowed her down – is grateful to connect with friends from Tour through social media.
"I've found I've actually been able to connect with a lot of people I otherwise may not have, so that's been a silver lining. Most people are on a similar schedule now and looking for human connection, so it's a good time to get in touch," noted the 24-year-old Stanford University alum.
Having studied classical piano during her childhood, Zhao recently teamed up with former Stanford Cardinal teammate and fellow WTA Tour player, Kristie Ahn, to do a cover of Hallelujah. Their duet has received positive reviews from friends and fans alike on social media.
Same to you sister ? https://t.co/tvD3sTd4lp

— Carol Zhao 一羽 (@CarolZhao95) March 26, 2020
"Kristie was a senior when I was a freshman at Stanford, so she's practically my older sister in a sense. We used to just jam out a bit when we would room together at tournaments and we thought this would be a good time to sing something uplifting," said Zhao of Ahn and their Hallelujah duet.
Exploring Childhood Interest In Music
While injuries have caused her to miss a lot of action on the tennis courts since the summer of 2018, Zhao has used some of the rehabing and off time to explore her interest in music.
With a strong interest in music dating back to her childhood, Zhao had the chance to open up for up and coming Toronto artist, Jake Beck, on two different occasions over the past year.
"Tapping in creatively with Carol is always easy. She's a true professional who jumps with you into flow state right off the get-go. My experience writing with Carol has been a pleasant breeze," noted Beck about their collaborative efforts.
i wrote this song in a hotel room in greece, on a rainy day at a tennis tournament. pretty cool to get to play it for a live audience. thx jake & jake for being my heroes ? pic.twitter.com/hZwbYpFUbh

— Carol Zhao 一羽 (@CarolZhao95) September 30, 2019
For her part, Zhao says performing on stage kept her in a positive state of mind while she was recovering from her tennis injury.
"They were fun projects to work on while I was rehabbing and gave me an opportunity to perform on a stage while I was held back from performing on court tennis-wise," said Zhao, who won the junior Australian Open doubles title back in 2013.
"They were challenging in the best way, and I learned a lot about writing, live arrangements, working with a band, how to deliver emotion and stage presence."
Back at Full Strength
The 24-year-old tennis star is happy to report that her injuries are now just a thing of the past and she's eager to get back out on the courts in full force. However, she does understand that health and safety must come first.
And for anyone currently experiencing a difficult time dealing with the social and physical distancing requirements, Zhao has a thoughtful and uplifting message she'd like to share:
"Obviously as athletes, you want to be out there training and competing, but staying healthy and helping keep others around you safe takes precedence over anything else right now," she said.
"We're all in this together right now, literally, even if physically we may have to stay apart for a little while longer."