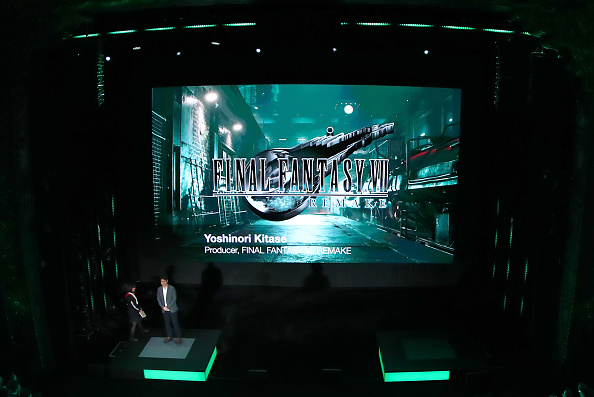 On this episode of Video Games 2 the MAX, hosts Sean Garmer and Marc Morrison discuss the reveal of WWE 2K Battlegrounds, the Last of Us Part 2 leak, and how they feel about spoilers in general. The new release date for the game and for Ghost of Tsushima as well. Horizon Zero Dawn becoming a much bigger trilogy, and more.
Plus, Sean has final thoughts on Final Fantasy VII Remake after beating it on normal mode. Marc talks Ancient Enemy and playing Starcraft Ghost on an original Xbox dev kit.
Finally, we talk about the big list of games coming out this week and the most overrated consoles in our special topic.
Video Games 2 the MAX: Discussing Overrated Consoles, Starcraft Ghost, WWE 2K Battlegrounds
Timestamps:
Games We Are Playing: Final Fantasy VII Remake (Spoiler-Free, 2:45), Starcraft Ghost With an Xbox Dev Kit Marc bought (23:05), Ancient Enemy (26:50), Playing old Arcade Games (29:45)
Headlines: WWE 2K Battlegrounds Announcement (32:20), Crysis Remastered Coming Soon (39:23), Dragon Ball Z: Kakarot DLC (41:30), Last of Us Part 2 Leak and New Release Date (43:28), Horizon Zero Dawn Trilogy (49:15), Bit Summit and Gamescom 2020 Going Digital (55:12),
Upcoming Games and Special Topic: Most overrated consoles and our console journeys (56:00)
About Video Games 2 the MAX
Video Games 2 the MAX is a podcast where Sean Garmer and Marc Morrison get together to talk about everything involving Video Games. Every week, they discuss what they are playing or reviewing, the gaming news of the week, upcoming games, and more.
Listener Questions and Reviews
If you'd like to get in touch with one of our hosts, you can email us at w2mnetw[email protected] or find us on social media. You can also like the W2M Network Facebook Page and review us on Podchaser or any of your favorite podcast listening apps.
Follow on Twitter: Sean, Marc, W2M Network
Listen to the show on your favorite podcasting app
Apple Podcasts
Stitcher
Spotify
I-Heart Radio
Youtube
Sean Garmer
Sean Garmer has a long history with video games, since childhood. But truly, things got serious when he discovered Pokemon on the Gameboy, and thus his Japanese RPG fandom was born. Sean has channeled that love of games into reviewing them. He also analyzes the games industry on the Video Games 2 the MAX podcast, and writes on various sites. Sean pretty much plays any kind of game nowadays, but he still prefers his first love, the JRPG.
Marc Morrison
Marc Morrison brings years of experience writing about games (and of course, playing them) to Video Games 2 the MAX. He currently writes a Top 8 column every week at 411mania and also reviews games. Marc plays all different kinds of games, and takes analyzing them to heart. Marc also brings a practical look at the entertainment realm and is happy to spend time talking Doctor Who, or another TV show.