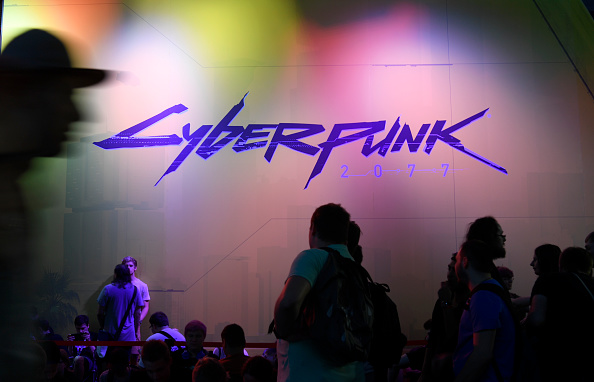 On this episode of Video Games 2 the MAX hosts Sean Garmer and Marc Morrison are joined by Jens Deitrich as they discuss the torrid critical reception to what was shown at the recent third party focused Inside Xbox from Microsoft. Is everyone right in being disappointed by the showing? Is there really a gameplay gate going on? Or are they losing focus on some interesting games instead.
Plus, Jens gets a bit too enthralled with how Cyberpunk 2077 is going to handle character creation. Marc is excited about Robocop as part of the hype for Mortal Kombat 11: Aftermath and Sean is a bit saddened by the loss of another gaming convention as Tokyo Game Show 2020 is canceled.
Sean also gushes on Streets of Rage 4. Jens is equally as happy about his time with the rebooted Sakura Wars. While Marc continues trodding along with Snowrunner and Final Fantasy VII Remake. Not to mention, Marc talks way too much about the Sega CD, as he discusses playing games on the Mega SG too.
Discussing the Inside Xbox Gameplay Debacle, Sakura Wars, Streets of Rage 4, and More!
Timestamps:
Games We Are Playing: Streets of Rage 4 (6:15), Snowrunner (11:21), The Mega SG and Sega CD Hits (14:53), Sakura Wars (20:34), Final Fantasy VII Remake (36:44), XCOM: Chimera Squad (38:58)
Headlines: Discussing New Xenoblade: Definitive Edition Trailer (41:17), Tokyo Game Show Canceled, Will Be Digital (44:25)
Major Topic: Inside Xbox Breakdown & Analysis (46:55)
More Headlines: Mortal Kombat 11: Aftermath And Kombat Character Pack 2 (01:10:48), Cyberpunk 2077 Will Let You Customize Genitalia (01:15:25), Deep Silver Trades With THQ Nordic (01:20:13)
Entertainment Stuff: Disney + doing a National Treasure TV Series (01:22:00), Disney casts Boba Fett For The Mandalorian Season 2 (01:24:35)
About Video Games 2 the MAX
Video Games 2 the MAX is a podcast where Sean Garmer and Marc Morrison get together to talk about everything involving video games. Twice a week, every week, they discuss what they are playing or reviewing, the gaming news of the week, upcoming games, a special topic, and more.
Listener Questions and Reviews
If you'd like to get in touch with one of our hosts you can email us at w2mnetw[email protected] or find us on social media. You can also like the W2M Network Facebook Page and review us on Podchaser or any of your favorite podcast listening apps.
Follow on Twitter: Sean, Marc, Jens W2M Network
Where to Listen:
Apple Podcasts
Stitcher
Spotify
I-Heart Radio
Youtube
About the Hosts:
Sean Garmer
Sean Garmer has a long history with video games since childhood. But things truly got serious when he discovered Pokemon on the Gameboy, and thus, his Japanese RPG fandom was born. Sean has channeled that love of games into reviewing them. He also analyzes the games industry on the Video Games 2 the MAX podcast and writes on various sites. Sean pretty much plays any kind of game nowadays, but he still prefers his first love, the JRPG.
Marc Morrison
Marc Morrison brings years of experience writing about games (and of course, playing them) to Video Games 2 the MAX. He currently writes a Top 8 column every week at 411mania and also reviews games. Marc plays all different kinds of games and takes analyzing them to heart.