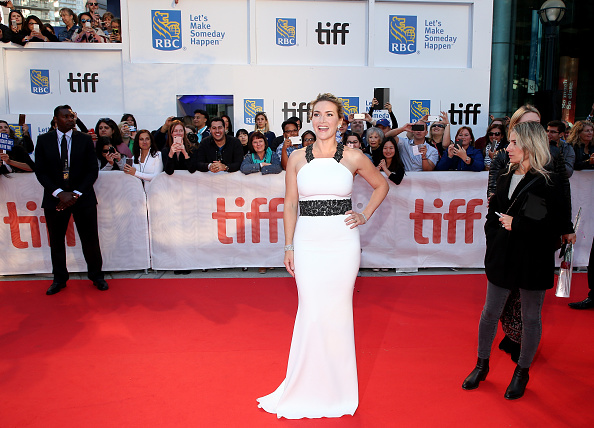 Film enthusiasts will be pleased to know that despite the COVID-19 pandemic, the Toronto International Film Festival – known in short as TIFF – will go ahead this year in Toronto.
Tailored to Fit New Normal, TIFF Ready to Go Ahead
A Different TIFF This Year
While TIFF usually draws close to 500,000 industry professionals and film buffs from across Canada and around the world to Toronto each year, given the coronavirus pandemic, this year's 45th edition of the Festival will be a little different.  Festival organizers are tailoring this year's TIFF – which runs from September 10 to September 20 –  to fit the new normal, with physical screening drive-ins, digital screenings, virtual red carpets, press conferences, and industry talks.
"It has been a sobering time for everyone and TIFF is no different, we've all felt the impact of this pandemic," said TIFF's Artistic Director and Co-Head Cameron Bailey.
"But we've been working since March to imagine a new kind of festival that to continues to deliver the range of experiences our audiences, filmmakers, and partners have come to love most about TIFF."
A Celebration of Film
Indoor screenings will be held at TIFF Bell Lightbox and at the Isabel Bader Theatre. Audiences can also experience TIFF at the following drive-ins and open-air cinema: Visa Skyline Drive-In at CityView, RBC Lakeside Drive-In at Ontario Place, and West Island Open Air Cinema at Ontario Place.
It has also been announced that Sir Anthony Hopkins and Kate Winslet will be receiving TIFF Tribute Actor Awards this year.
From HEAVENLY CREATURES to AMMONITE, the films of Kate Winslet. #TIFF20 pic.twitter.com/XhBjGtfKQK

— TIFF (@TIFF_NET) July 16, 2020
TIFF organizers promise to offer audiences a diverse selection of first-rate international cinema, documentaries, and Canadian content which will be screened online and in person.
"We'll have physically and socially distanced screenings taking place over the first five days and digital film premiers; talks and events happening online over the full ten days," noted Joana Vicente, TIFF's Executive Director, and Co-Head.
"And as always, we're determined to celebrate film and to champion the voices of women filmmakers and amplify the stories of black creators and indigenous communities and people of color," Vicente added.
An A-List Line Up
With a different look and feel this year, TIFF organizers are pleased to welcome A-list ambassadors to help engage key stakeholders throughout the festival.  In total there will be 50 ambassadors including Martin Scorsese, Nicole Kidman, and Priyanka Chopra – to name just a few.
"They'll be engaging with our audiences and filmmakers, industry and key partners through interactive experiences and events," explained Vicente
Bailey and Vicente point out that there will be a lineup of 50 new feature films, five programs of short films, as well as interactive talks, film cast reunions, and Q&As with cast and filmmakers.
High Impact TIFF Programming
The complete TIFF 2020 schedule was recently released on August 25th.
Here's your first look at #TIFF20, which includes:

AMMONITE, dir. Francis Lee
ANOTHER ROUND, dir. Thomas Vinterberg
BRUISED, dir. Halle Berry
CONCRETE COWBOY, dir. Ricky Staub pic.twitter.com/iN1UW01Ts7

— TIFF (@TIFF_NET) June 24, 2020
Among the high profile films that will be premiering during the 45th edition of TIFF, this September are Ammonite, a British romantic drama directed by Francis Lee, and an American sports film directed by Halle Berry Bruised.
"We're excited to present thoughtful, high-impact programming this September that reflects our belief that there's no stopping great storytelling," said Bailey.
Main Image:
Embed from Getty Images