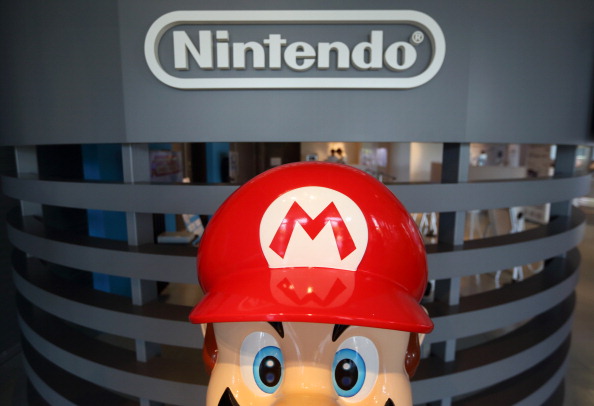 In this episode of Video Games 2 the MAX hosts Sean Garmer and Marc Morrison discuss Mario 35th Anniversary, G4's open call for talent, and what their focus for this version of the network could be. They also wonder if G4 would be an actual channel on television or more of over-the-top type service. Could some of the old guard return? Or is this going to be an infusion of established talent and streamers and Youtubers?
After that, the duo switch gears into Nintendo's Mario 35th anniversary direct. They discuss the controversy surrounding Mario 3D All-Stars, the new Toys to Life initiative of Mario Kart Live: Home Circuit, Super Mario 3D World + Bowser's Fury coming next year, and more.
Plus, The Witcher 3 coming to next-gen consoles, developer Vlambeer shuts down, and a Shenmue anime is announced too.
Both guys have also been playing some new games since the last show. Sean is enjoying Chapter 1 of Tell Me Why and Captain Tsubasa: Rise of New Champions. While Marc is riding around with Project Cars 3, Tony Hawk Pro Skater 1 and 2 Remakes, and Wasteland 3.
They also go off-topic a little bit to discuss WWE's decision to not allow its wrestlers to use Twitch.
Timestamps:
Opening Topic: G4's open call for talent and discussing what could be for the return of a gaming-centric channel
Major Topic: Super Mario 35th Anniversary Direct Discussion (17:20)
Games We Are Playing: Tony Hawk 1 & 2 Remake (33:25), Project Cars 3 (38:10), Wasteland 3 (41:35), Tell Me Why Chapter 1 (46:50), Captain Tsubasa: Rise of New Champions (50:50)
Headlines: Vlambeer shuts down (57:22), Shenmue Anime coming to Crunchyroll and Toonami (58:55), Lab Zero Games lays off the rest of its staff (1:01:00), Norm Spencer passes away (1:05:30)
Off-Topic: WWE saying no to wrestlers using Twitch (1:07:45-End)
The Mario 35th Anniversary Direct, Captain Tsubasa: Rise of New Champions, Tony Hawk Remakes, More
About Video Games 2 the MAX
Video Games 2 the MAX is a podcast where Sean Garmer and Marc Morrison get together to talk about everything involving Video Games every week. they discuss what they are playing or reviewing, the gaming news of the week, upcoming games, a special topic, and more.
Listener Questions and Reviews
If you'd like to get in touch with one of our hosts you can email us at [email protected] or find us on social media. You can also like the W2M Network Facebook Page and review us on Podchaser or any of your favorite podcast listening apps.
Follow on Twitter: Sean, Marc, Jens W2M Network
Listen to the show on your favorite podcasting app
Apple Podcasts
Stitcher
Spotify
I-Heart Radio
Youtube
Sean Garmer
Sean Garmer has a long history with video games, since childhood. But truly, things got serious when he discovered Pokemon on the Gameboy, and thus his Japanese RPG fandom was born. Sean has channeled that love of games into reviewing them. He also analyzes the games industry on the Video Games 2 the MAX podcast and writes on various sites. Sean pretty much plays any kind of game nowadays, but he still prefers his first love, the JRPG.
Marc Morrison
Marc Morrison brings years of experience writing about games (and of course, playing them) to Video Games 2 the MAX. He currently writes a Top 8 column every week at 411mania and also reviews games. Marc plays all different kinds of games and takes analyzing them to heart.
Main Image:
Embed from Getty Images