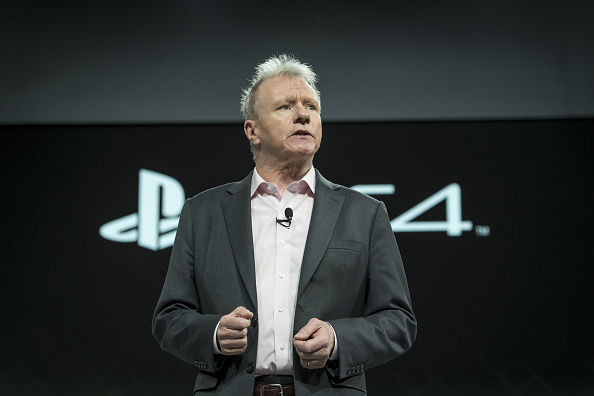 On this episode of Video Games 2 the MAX hosts Sean Garmer and Marc Morrison discuss more of the fallout of the PlayStation 5 showcase and preorder fiasco. Sony PlayStation CEO Jim Ryan had a lot to say this week regarding a variety of topics. The guys discuss everything from lower spec consoles, PlayStation having a Gamepass type service, backwards compatibility for older generations, and more. There's a lot of good conversation about the benefits of all of these things and why Sony may be right and not need any of it.
Plus, they breakdown the latest Nintendo Mini Partner Direct, Michel Ancel leaving video games to go work in wildlife and where this leaves Beyond Good & Evil 2 and Wild for Ubisoft, and the official end of the Nintendo 3DS.
Also, Marc gives initial thoughts on playing the first few hours of Super Mario 64 and Super Mario Galaxy in Super Mario 3D All-Stars. He's also been playing quite a bit of Hades as well and he loves it. Although he doesn't have much love for Project Cars 3. While Sean barely started on WWE 2K Battlegrounds.
Timestamps:
Intro: Talking the passing of Justice Ruth Bader Ginsburg and more on PS5 Preorders (0:00)
Games We Are Playing: Super Mario 3D All-Stars (4:55)
Will Nintendo have a TV only console ever again? (11:53)
Project Cars 3 (14:25), Hades (18:18), Captain Tsubasa: Rise of New Champions (24:15), WWE 2K Battlegrounds (26:30)
Major Topics:
Nintendo Mini Partner Showcase Discussion (32:25)
Jim Ryan talks quite a lot:
Did Sony purposely produce less no disc PS5's to drive sales of the more expensive hardware? (38:18)
Could Sony benefit from a Gamepass type service? (46:58)
Is it true lower spec consoles like an Xbox Series S don't sell well? (52:30)
Are you really going to use PlayStation 1-3 backwards compatibility? (1:05:05)
Quick Hit Headlines: J. K. Rowling is not involved with Harry Potter: Hogwarts Legacy (01:18:20), Michel Ancel leaves video games (01:23:35), Oculus Quest 2 Announced (01:28:13)
Jim Ryan Discusses A lot of PlayStation 5 Stuff, Super Mario 3D All-Stars, Hades, More
About Video Games 2 the MAX
Video Games 2 the MAX is a podcast where Sean Garmer and Marc Morrison get together to talk about everything involving Video Games every week. they discuss what they are playing or reviewing, the gaming news of the week, upcoming games, a special topic, and more.
Listener Questions and Reviews
If you'd like to get in touch with one of our hosts you can email us at w2mnetw[email protected] or find us on social media. You can also like the W2M Network Facebook Page and review us on Podchaser or any of your favorite podcast listening apps.
Follow on Twitter: Sean, Marc, Jens, W2M Network
Listen to the show on your favorite podcasting app
Apple Podcasts
Stitcher
Spotify
I-Heart Radio
Youtube
Sean Garmer
Sean Garmer has a long history with video games, since childhood. But truly, things got serious when he discovered Pokemon on the Gameboy, and thus his Japanese RPG fandom was born. Sean has channeled that love of games into reviewing them. He also analyzes the games industry on the Video Games 2 the MAX podcast and writes on various sites. Sean pretty much plays any kind of game nowadays, but he still prefers his first love, the JRPG.
Marc Morrison
Marc Morrison brings years of experience writing about games (and of course, playing them) to Video Games 2 the MAX. He currently writes a Top 8 column every week at 411mania and also reviews games. Marc plays all different kinds of games and takes analyzing them to heart.
Main Image:
Embed from Getty Images