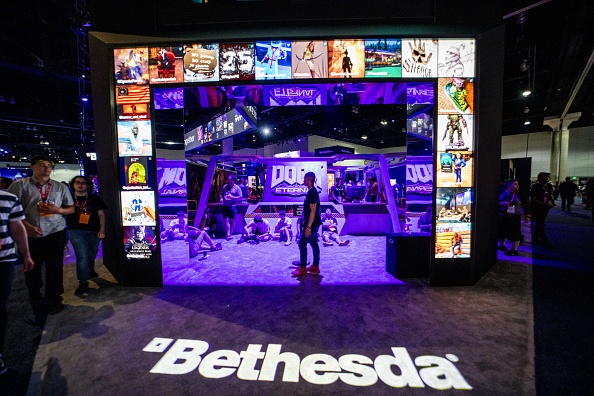 On this episode of Video Games 2 the MAX hosts Sean Garmer and Marc Morrison discuss Sean's adventure with Xbox Series X pre-orders (he did get one), and how this could be a much better process for everyone. the cost of next-gen SSD Drives and why it is really an overblown non-issue. Plus, Amazon also announces a new game streaming platform called Amazon Luna. Could this finally be the one that hits it big without having to be tied to a console like X-Cloud? Or will it just be another Google Stadia instead?
Also, Surprise! Microsoft bought Bethesda, which raises their amount of internal studios to 23 and leaves gamers everywhere stunned. The guys discuss what this means for Xbox as a brand if Xbox Gamepass is now a must-have, some of the possibilities for future games, and of course, they weigh in on the actual exclusivity of the games. Is there a chance that games show up on the PlayStation 5 as well?
Also, the duo talks about the Mass Effect remaster, Final Fantasy XVI coming sooner than you think, a Yakuza movie, and they wonder about the latest rumors on a new Nintendo direct.
Marc also has more to say about Hades and Super Mario 3D All-Stars, while Sean goes on a rant about WWE 2K Battlegrounds pointing out both the good and bad about the game.
Discussing the Spider-Man Controversy, Amazon Luna, Microsoft Buys Bethesda
Time Stamps:
Intro: Sean tells his story about pre-ordering an Xbox Series X and trying to pre-order a PlayStation 5 online through GameStop (0:00)
Major Topics: The heavy price of next-gen SSD's (11:08), Microsoft Buys Bethesda (16:25), To Upgrade or Not Upgrade Spider-Man (35:35)
Headlines: Final Fantasy XVI Coming Possibly in 2021 (42:55), Nier Replicant gets a western release date (48:18), Mass Effect remaster coming at some point (50:30), Among Us getting more content (54:57), Amazon Luna is announced (57:35), SEGA may make a Yakuza movie (1:04:00)
Games We Are Playing: Mario 3D All-Stars (1:10:20), Hades (1:12:40), WWE 2K Battlegrounds (1:14:00)
Fun Topic: Discussing Some Nintendo Direct rumors and upcoming games (1:28:00)
About Video Games 2 the MAX
Video Games 2 the MAX is a podcast where Sean Garmer and Marc Morrison get together to talk about everything involving Video Games every week. they discuss what they are playing or reviewing, the gaming news of the week, upcoming games, a special topic, and more.
Listener Questions and Reviews
If you'd like to get in touch with one of our hosts you can email us at w2mnetw[email protected] or find us on social media. You can also like the W2M Network Facebook Page and review us on Podchaser or any of your favorite podcast listening apps.
Follow on Twitter: Sean, Marc, Jens, W2M Network
Listen to the show on your favorite podcasting app
Apple Podcasts
Stitcher
Spotify
I-Heart Radio
Youtube
Sean Garmer
Sean Garmer has a long history with video games, since childhood. But truly, things got serious when he discovered Pokemon on the Gameboy, and thus his Japanese RPG fandom was born. Sean has channeled that love of games into reviewing them. He also analyzes the games industry on the Video Games 2 the MAX podcast and writes on various sites. Sean pretty much plays any kind of game nowadays, but he still prefers his first love, the JRPG.
Marc Morrison
Marc Morrison brings years of experience writing about games (and of course, playing them) to Video Games 2 the MAX. He currently writes a Top 8 column every week at 411mania and also reviews games. Marc plays all different kinds of games and takes analyzing them to heart.
Main Image:
Embed from Getty Images