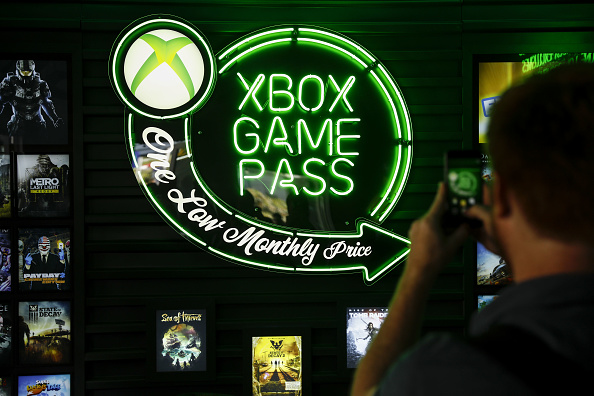 In this episode of Video Games 2 the MAX hosts Sean Garmer and Marc Morrison discuss more games they are playing. Marc has spent a lot of time with Assassin's Creed: Valhalla. While Sean has done the same with Yakuza: Like a Dragon. The guys discuss their progress in both games and why Valhalla is more akin to the older AC games than you may think. Sean also discovers Dragon Kart, brand new jobs, and Karaoke in Yakuza. Sean got to check out Hades and start his journey in one of the best games of 2020.
Then, it is on to the news, as PlayStation 5 outsold Xbox Series X in Japan. The Embracer Group buys even more studios, and the Last of Us TV series gets the full greenlight at HBO.
Jim Ryan is once again talking a lot in the media. He dropped a hint that there is "news to come" on a potential PlayStation answer to Xbox Game Pass. The duo ponder what that could actually look like, what would be included, and should Sony just bundle PlayStation Plus and PS NOW together for one price?
Also, IO Interactive surprised everyone with their acquisition of the James Bond license. Promising an original story for 007 in the game. The guys wonder if there will be any allusion to any of the Bond films or stories and will IO improve upon what they already do with the Hitman franchise too.
This also leads Sean and Marc to discuss the rumored potential sale by Square-Enix of their Western IP's such as Just Cause, Tomb Raider, and Deus Ex. Who could be the one to buy them? Would it be better for them to go elsewhere? And would this help Square-Enix refocus their efforts on doing more with other Japanese IP's?
Finally, Marc finds the prospect of a Tetris film interesting but isn't with the direction of the narrative. While Sean discusses his sadness over the shuttering of USGamer, one of the best gaming websites in existence.
Jim Ryan Teases More to Come on an Answer to Xbox Game Pass
Timestamps
Housekeeping and some Wing Commander talk (0:00)
Games We Are Playing: Assassin's Creed Valhalla & its sales numbers (3:25), Hades (31:00), Yakuza: Like a Dragon (38:30)
Headlines: Last of Us TV Series Goes Green (49:45), PlayStation outsells Xbox Series in Japan (52:00), Shadow Complex now works on PS5 (53:45), Doom Eternal goes digital-only on Switch (1:12:15), New Day are characters in Gears 5 (1:14:05), Tetris is getting a movie for Apple TV (1:15:30), IO Interactive gets the James Bond license (1:17:55), RUMOR: Square-Enix could sell off its Western IP's (1:21:30), The Embracer Group buys 13 more studios (1:27:40), USGamer Shuttered (1:30:20).
Major Topic: Jim Ryan Says "news to come" on a PlayStation version of Xbox Game Pass (55:00)
Ending Topic: Still searching for a PlayStation 5 and Black Friday Sales (1:35:15)
About Video Games 2 the MAX
Video Games 2 the MAX is a podcast where Sean Garmer and Marc Morrison get together to talk about everything involving Video Games every week. they discuss what they are playing or reviewing, the gaming news of the week, upcoming games, a special topic, and more.
Listener Questions and Reviews
If you'd like to get in touch with one of our hosts you can email us at [email protected] or find us on social media. You can also like the W2M Network Facebook Page and review us on Podchaser or any of your favorite podcast listening apps.
Follow on Twitter: Sean, Marc, Jens, W2M Network
Listen to the show on your favorite podcasting app:
Apple Podcasts
Stitcher
Spotify
I-Heart Radio
Youtube
Sean Garmer
Sean Garmer has a long history with video games, since childhood. But truly, things got serious when he discovered Pokemon on the Gameboy, and thus his Japanese RPG fandom was born. Sean has channeled that love of games into reviewing them. He also analyzes the games industry on the Video Games 2 the MAX podcast and writes on various sites. Sean pretty much plays any kind of game nowadays, but he still prefers his first love, the JRPG.
Marc Morrison
Marc Morrison brings years of experience writing about games (and of course, playing them) to Video Games 2 the MAX. He currently writes a Top 8 column every week at 411mania and also reviews games. Marc plays all different kinds of games and takes analyzing them to heart.
Jens Dietrich
Jens is co-host and editor of the podcast Chapter Select and an occasional contributor to Video Games 2 the MAX. While he grew up on 90s PC adventure games and flight simulators, nowadays his preferences have shifted towards Soulslikes, JRPGs, and weird kusoge.
Main Image:
Embed from Getty Images