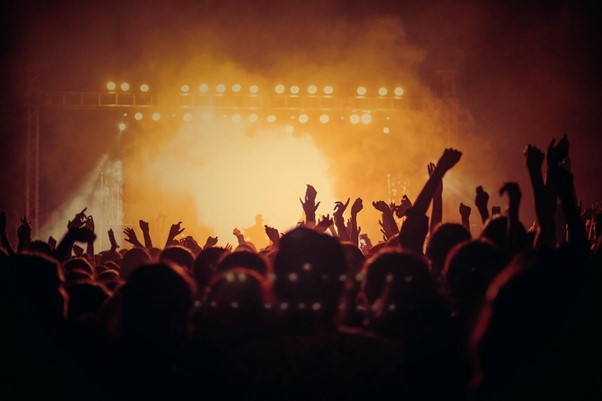 Another season of BET Awards is here. After last year's virtual event, the 2021 BET Awards will be held on Sunday, June 27, 2021, airing on BET Live from Microsoft Theatre in LA.
A popular award designed to honor the best R&B, hip-hop, and pop music artists, the BET Awards is creating a buzz of excitement as the favorite nominees are named.  Megan Thee Stallion and DaBaby have made it to the nominees' list this year, leading the pack with seven nods each. Cardi B and Drake follow close behind with five nominations each, while four nominations went to Chloe x Halle, Chris Brown, Anderson Paak, and Bruno Mars.
As the summer heats up, all eyes are on the award night. To spice things up, let's consider who might potentially take the trophies home.
If you take a look at the previous winners in this category, you will see that the highest-profile album always wins. If this is true, The Weekend's "After Hours" would be an easy winner.
"After Hours" bagged three number-ones on the Billboard Hot 100, including the massive hit "Blinding Lights" and his recent chart-topper "Save Your Tears." The album also appeared in the top 10 of the year-end Billboard 200 chart.
Best Male R&B/ Pop Artist
The Weekend will likely be looking for a first win in this category. As stated above, he has had a great year compared to all the other nominees. However, you never count Chris Brown out, a five-time winner, and the biggest winner of all time in this category. After all, his single "Go Crazy" received a lot of love last year.
Other possibilities for this category include Giveon for "Peaches" and "Heartbreak Anniversary," and Anderson Paak with his big hit "Leaver the Door Open."
Best Female R&B/ Pop Artist
Now this category tends to be a bit more of a grey area. With 10-time category winner Beyonce being nominated, here again, she could easily take home another statuette to add to her collection.
Nevertheless, the fact that this award often goes to the artist who had the most successful year might complicate things for Beyonce. If we look at the numbers, Summer Walker might actually win this category with her successful album "Over It."
Currently, a tight race is happening between rapper Jack Harlow and R&B artist Giveon for the statuette of this category. The chances are Giveon might have the edge over Jack Harlow, thanks to his two big hits this year with "Peaches" and "Heartbreak Anniversary."
Nevertheless, Jack Harlow's "What's Poppin" was a massive hit, peaking at number two on the Hot 100 and charting for an entire year. So, gambling enthusiasts looking to bet on a winner under this category at Illinois Sports Betting will have to reconsider their options twice.
There we have another tight and hard to predict category—several scenarios could play out. For instance, Cardi B and Megan Thee Stallion's "WAP" could win, thanks to all the buzz around it and its commercial success, topping the Billboard Hot 100 for numerous weeks and becoming the most acclaimed song of 2020.
However, Roddy Ricch and DaBaby's "ROCKSTAR" was just as successful. What's more, the fact that DaBaby is a three-time nominee in this category doesn't help. Either way, we are sure one of these two songs will probably take home the title.
Under this category, Lil Baby, Pop Smoke, and DaBaby will go head-to-head. These three artists have had a great year with their brilliant albums, making it to the top-10 hits on the Hot 100. So, it is pretty hard to choose a single winner decisively. But, let's go with Pop Smoke, considering the fact that BET voters might feel a bit inclined to honor him by giving him the award.
Drake is nominated for Five 2021 BET Awards.

Best Male Hip-Hop Artist

Video of the Year – Laugh Now, Cry Later

Best Collaboration – POPSTAR (DJ Khaled)

Viewers Choice Award – Laugh Now, Cry Later & POPSTAR

The 2021 BET Awards will air LIVE! Sunday, June 27 8/7c on @BET! pic.twitter.com/XWgwn9Unxl

— Word On Road (@WordOnRd) May 27, 2021
Best Female Hip-Hop Artist
Last but not the least, we this interesting category with numerous years of obvious wins. As Megan Thee Stallion and Cardi B have has several number-one smash hits in the last year, this could probably put them in the lead. If we are to choose, we will go with Megan based on the massive hype she created in the industry, and primarily since BET can hand over this award to Cardi B the next year for her new album.