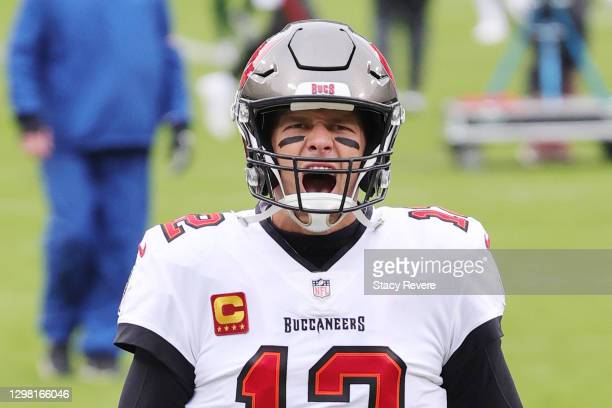 The upcoming NFL season is set to be an exciting one following the Tampa Bay Buccaneers win earlier this year. The hard work has already begun for the teams, with minicamps now taking place.
The Top 11 NFL Players Carrying The Most Expectation Into Next Season
Top 11 NFL Players Needing to Live Up to Status
NFL predictions are rife at this point, in typical fashion. But this piece seeks to focus on the players from whom much will be expected in the upcoming term. That said, let's jump into it.
Trent Williams – San Francisco 49ers
The 49ers replaced departed left tackle Joe Staley with someone who is just as great at protecting the pass. While he's been away from the game for a year, Trent Williams was considered to be a top acquisition for San Francisco and his new teammates were quite happy to have him join them. He was ranked as the second-best offensive tackle by PFF a few weeks ago.
Jaire Alexander – Green Bay Packers
The Packers' corner back is one of the top cover players in the NFL and boasted the best "tight window rate" (42.3 percent) last term. Alexander made the second All-Pro team in 2020 but there are many who feel he should have been in the first team. He should be extra motivated next season, though the Packers' fate might depend on what Aaron Rodgers chooses to do.
Wyatt Teller – Cleveland Browns
Cleveland is considered to have the best offense heading into next season and Teller will be crucial to their running. Drafted in the fifth round three years ago, Teller has proven to be an important pickup for the Browns given his talent as a run blocker. He's likely set to achieve even more as a starter next term.
Xavien Howard – Miami Dolphins
Xavien Howard made 10 interceptions last season but he does have a reputation for being a bit inconsistent. He had a great 2020 under coach Brian Flores, yet how effective he could be in the upcoming season remains to be seen.
Myles Garrett – Cleveland Browns
Much is expected from Myles Garrett next season given the general expectation in Cleveland. Garrett is one of the best defenders in the league who could easily go on to win Defender of the Year but he will have eyes on him as he will be expected to keep the team's defense as good as its attack.
Tyreek Hill – Kansas City Chiefs
The Chiefs wide receiver is one of the most exciting players to watch in the NFL. He's going to have to keep performances up following the Chiefs' disappointment in the Super Bowl last term but he's playing with the best quarterback in the league so he's quite likely to have another great season.
Josh Allen – Buffalo Bills
There were question marks over Josh Allen going into last season but the quarterback managed to up his completion rate, going from 58.8 percent to 69.2 percent. Of course, he has Stefon Diggs to thank for much of that but his improvement has been pretty steady over the last three terms and it's going to be interesting to see what becomes of his play in the upcoming one.
Stefon Diggs –  Buffalo Bills
There were also concerns over how Diggs and Allen would mesh but they've quickly built up a reputation as a formidable pair. Diggs led the league in receptions with 127, as well as 1,535 receiving yards, last season. The Bills should be much improved in 2021 as the players should be even better together moving forward.
T.J. Watt – Pittsburgh Steelers
T.J. Watt has made a name for himself and is the more popular Watt around nowadays. T.J. made a remarkable case for Defensive Player of the Year last season but was snubbed after 15 sacks, 23 tackles for loss, seven pass deflections, and an interception. He's certain to go down in history as one of the best Steelers defenders ever.
Aaron Rodgers – Green Bay Packers
Photo via: Flickr.com
2The reigning MVP, Aaron Rodgers is the talk around the league after telling the Packers he wants out and not showing up to minicamp. The Denver Broncos are believed to be the most likely landing spot for the QB if he gets placed on the trading block and it will be really interesting to see what happens in such regard.
Tom Brady
While he would be forgiven if he never threw another football again after his feat with the Bucs last season, Tom Brady is raring to go after recovering from knee surgery and will probably be the player who garners the most attention next term. The team has managed to keep all starters from its title-winning campaign and Brady could wind up being next term's top star simply on intrigue.
So these top 11 NFL players will have plenty to do to live up to their and others high expectations.