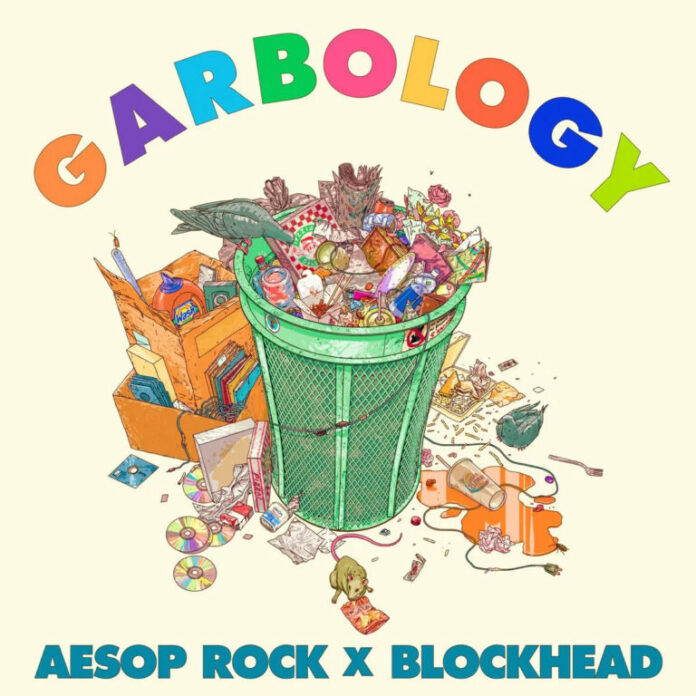 Underground hip hop king Aesop Rock and former collaborator, producer extraordinaire, Blockhead announce a return to working together with a new album Garbology. Aesop Rock and Blockhead worked together closely on much of Aesop Rock's early work but had a falling out. Both worked collaboratively with other artists and solo work, and now in 2021 will work together once again!
Aesop Rock and Blockhead – Jazz Hands (Single from Garbology)
The album Garbology is due out November 12, 2021. Regarding the album, Aesop Rock said:
Aesop Rock and Blockhead
The two recording artists worked together closely on much of Aesop Rock's earlier work. Albums Float (2000) and Labor Days (2001) were largely produced by Blockhead, additionally the EP Daylight (2002). The two also worked together closely on numerous tracks from the album Bazooka Tooth (2003), the EP Fast Cars, Danger, Fire and Knives (2005), and album None Shall Pass (2007). After None Shall Pass the two went their separate ways.
Together the Aesop Rock and Blockhead made their most popular song with is None Shall Pass:
Between 2007 and 2021 Aesop Rock would keep busy releasing three solo albums (Skelethon (2012), The Impossible Kid (2016), Spirit World Field Guide (2020)),  and one EP. He also made six collaborative albums with other various artists. The Uncluded with Kimya Dawson, Hail Mary Mallon with Rob Sonic, Malibu Ken with Tobacco, Lice with Homeboy Sandman, among others. Aesop Rock also produced the 2009 album Felt 3 for the hip hop group Felt, and the soundtrack to the 2017 film Bushwick.
Blockhead also kept busy releasing an incredible 13 studio solo albums in that time, four EP's and, worked as a producer and many other projects. Blockhead is most recognized for his solo work from his 2004 album Music by Cavelight, 2009 album The Music Scene, and 2007's Uncle Tony's Coloring Book.
Blockhead commented on his new album Garbology with Aesop Rock saying in a tweet:
Last night, I was talking to

AesopRock

and we decided to make a new album together. When we woke up, it was finished and called "Garbology" and it's dropping 11/12 on

Rhymesayers

. A shocking turnaround.
Aesop Rock and Blockhead 2021 collaborative album Garbology is scheduled for release on November 12. We will keep you up to date on all upcoming hip-hop releases!
Garbology Track List: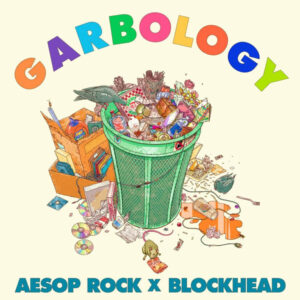 1 The Only Picture
2 Jazz Hands
3 Wolf Piss
4 Legerdemain
5 Difficult
6 All the Smartest People
7 Oh Fudge
8 More Cycles
9 Flamingo Pink
10 All Day Breakfast [ft. Homeboy Sandman]
11 Fizz
12 That Is Not a Wizard
13 The Sea
14 Abandoned Malls
More From LWOS Life
Make sure to stay tuned to LWOS Life for more on this and other stories from around the world of entertainment, culture and more, as they develop. You can always count on LWOS Life to be on top of the major news in the world of entertainment; whilst also providing you with editorials on everything from beer to movie reviews.