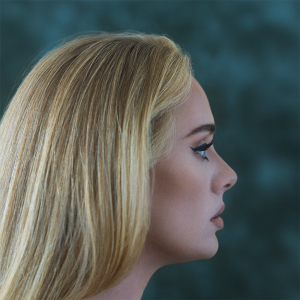 Adele comes back, after six years of being away from the music limelight, with quite possibly her biggest and best album yet with 30. The album was written between the years 2018 and 2021. It tackles her unfortunate divorce from her husband, life after marriage, and, rising again from the ashes, thus, reclaiming her true self after this tumultuous period in her life.
We shall dive a little deeper into the two singles released, thus far. Which are Easy On Me and Oh My God. Give a little insight on those two tracks that perfectly embody this album as a whole. As well as impressions about the entirety of the album and give out recommendations, or hidden gems if you will, that you should listen to in this album. Without further ado, let's get into it.
Singles
"Easy On Me"
This track is the first single released from her new album. Easy On Me, right off the bat, hits really hard and tugs at the heartstrings. From the moment this track starts with its piano-driven melody and somber tone, you just know it's a vehicle into the mind of somebody who's had this feeling festering inside her for a long time.
It tells the story of her divorce and her inner-most feelings about letting go of the love she once held dear. The track speaks of trying so hard to put yourself back together time and time again on your own even though you're falling apart. And, it is now time to put yourself first and start to rebuild. It's about breaking free from this cycle that no longer serves you the right way. Some might say, and for good reason, if you listen to the song, it's also a look into somebody who made decisions when she was younger and realizing this situation isn't the thing she imagined due to her naivety.
In some interviews, Adele would go on to state that this particular track was for her son. That maybe one day, it could shed some light on the matter of why she left his father. This track is amazing, not only in its musicality but also, the vulnerability and rawness of Adele's performance and lyrics.
"Oh My God"
This song is a sharp left turn from the first single. While Easy On Me is a very sobering track filled with Adele's innermost thoughts about her failed marriage and the mistakes she made due to her age at the time, Oh My God talks about independence and trying to fall in love again. Even though this is a way more upbeat track from the first single, it is still indeed very personal. Adele started her family roughly between the years 2011 and 2012. This was most certainly the height of her career, at that point. She was just getting started in her superstar career when at an early age she got married and had a child.
This track explores everything she could've and should've done in her early years. And, now she's not wasting another moment and living her life as she envisioned it. Enjoying her independence, getting wrapped up in love, and enjoying her second chance at youth. This is a statement track that makes the point very clear; she's back and she's about to take over the world and reclaim her power. These two singles set the tone for the majority of the album. This 12-track collection of thoughts and feelings is a great sampling size of what the album is willing to offer to anyone who would listen.
Non-Single Recommendations
"Cry Your Heart Out" – an upbeat track that talks about depression and trying to navigate through these feelings. It's about resenting the world and the pitfalls it has in store for us. But, it's also a self-reflection on how you shouldn't listen to anybody and to take it at your own pace as you pick yourself up from this overwhelming situation.
"Can I Get It" – the track speaks of the casual nature of dating nowadays and not slipping into the abyss of meaningless affairs, no matter how fun and enjoyable it might be, and actually finding somebody who shares genuine feelings. Can I Get It, is a tongue-in-cheek reference to carnal vices wherein the person is actually asking for something real rather than what's expected from the dating scene in today's standards.
"I Drink Wine" – once again a piano-driven track that's reminiscent of Elton John and Stevie Wonder tracks. It's an insight into society's impression of someone. And, how they should be even though they can't or won't live up to those standards. But, the person in this song soon realizes that no opinion matters more than their opinion of themselves and they should just let go and let somebody appreciate them for who they are.
Verdict
9/10
30 is an outstanding album full of experimentation and all the things that Adele fans love about the singer all wrapped in one package. It's fearless, raw, vulnerable, and, strong all at the same time. Striking a perfect balance between all of those qualities is quite a feat for any artist to achieve. Considering she was away from the spotlight for over half a decade. But, yet again, Adele manages to do it seamlessly in this amazing diary of her journey through all the hardships and life after love.
It is a bold album unwilling to compromise and relent to judgment about it being "too personal". This makes this album all the more authentic and a great listen in its entirety. Adele truly is back and better than ever.
Adele "30" Full Album
More From LWOS Life
Make sure to stay tuned to LWOS Life for more on this and other stories from around the world of entertainment, culture and more, as they develop. You can always count on LWOS Life to be on top of the major news in the world of entertainment; whilst also providing you with editorials on everything from beer to movie reviews.