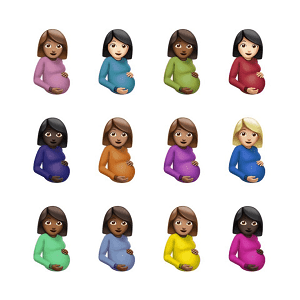 Canadian recording artist Drake has withdrawn from the 2022 Grammy Nomination Ceremonies. At this time reasons are not entirely clear as to why this has happened. This would be for Drake's 2021 album Certified Lover Boy.
Drake Withdraws From 2022 Grammy Ceremony
Drake has had a trepidatious relationship with the Grammys. For the 2018 ceremony, he and his label did not submit his album for consideration.
"Maybe because I've rapped in the past or because I'm Black, I can't figure out why," Drake said, "I feel almost like alienated or you're trying to purposely alienate me by making me win rap awards, or either just pacify me by handing me something, putting me in that category, cos it's the only place you can figure out where to put me."
Another Canadian artist The Weeknd last year also did not submit his record to The Grammy's. The Weeknd had the biggest single and album of the year, and because of his non-submission to the organization, it was not nominated for any awards.
"The Grammys remain corrupt." The Weeknd Tweeted, "You owe me, my fans, and the industry transparency…"
Grammy Nominations are not built from the top hits of the year but instead, a record label must submit their records and songs to The Grammy's for consideration. If an artist does not do this their work will not be considered.
During this year other artists sided with The Weeknd. Elton John on Instagram said, "In my humble opinion, Blinding Lights [is] song of the year." Kid Cudi adds, "Abel [The Weeknd] was robbed."
To re-emphasize how unimportant the Grammy's are Drake said, while receiving an award at the Grammy's, "This is a business where sometimes it's up to a bunch of people who might not understand what a mixed-race kid from Canada has to say or a fly Spanish girl from New York or anybody else, or a brother from Houston right there, my brother Travis. If there are people who have regular jobs who are coming out in the rain, in the snow, spending their hard-earned money to buy tickets to come to your shows, you don't need this right here. I promise you, you already won."
Drake also adds that The Grammy's should be replaced with "something new that we can build up over time and pass on to the generations to come."
For the 2022 Grammy Awards Drake had two nominations, one for Best Rap Album Certified Lover Boy and Best Rap Performance for song Way 2 Sexy. 
Drake and other artists showing disrespect for The Grammy Awards and withdrawing nominations, and choosing not to submit, may begin to bring the change they seek to see. The Weeknd and Drake are two of the biggest and most influential artists of this past decade.
More From LWOS Life
Make sure to stay tuned to LWOS Life for more on this and other stories from around the world of entertainment, culture and more, as they develop. You can always count on LWOS Life to be on top of the major news in the world of entertainment; whilst also providing you with editorials on everything from beer to movie reviews